Today I take a look at Dayton, and award some superlatives for Dayton's best. In this first piece, I explain who my top scorer is, as well as the best frontcourt and backcourt players, as well as the most athletic player as well as the strongest defender. Take a look and let us know what you think!
Scorer-  Anthony McComb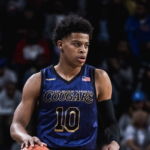 Anthony McComb 6'2" | SG Trotwood | 2021 State OH – This is a pretty easy pick. McComb not only scores the ball the best, he does it in the most ways as well. As a bigger guard, he has the size to take advantage of smaller matchups as well as a solid midrange shooting touch that allows him to score with created space. His teammate  Mekhi Elmore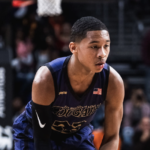 Mekhi Elmore 5'11" | PG Taft | 2022 State OH is probably the #2 on this list as he is one of the best outside shooters in the area.
Interior-  AJ Braun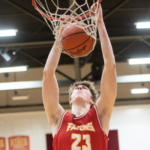 AJ Braun 6'9" | C Fenwick | 2021 State OH / – In terms of overall interior play, Braun would likely get the nod in this one. Looking at overall as a rebounder, interior play offensively, as well as an ability to defend the post, Braun has the advantage. A big body able to rebound the basketball as well as score from multiple levels, Braun has the advantage in all of these traits and is a reason why he is a low major D1 prospect. Phillips is the better finisher at the rim, holds bigger offers from some elite programs, and has the bigger frame. While his overall game is still a little raw, there's room to still improve.
Guard-  Mekhi Elmore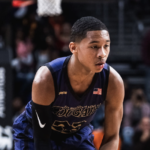 Mekhi Elmore 5'11" | PG Taft | 2022 State OH – I mentioned Elmore as the #2 scorer above, but overall I believe he is the best guard prospect. Able to play either guard positions, the lefty has a smooth shooting touch as a SG but also handles the ball and can evade pressure. Overall he has to improve as a defender but his ability to maintain control of the game as well as score the ball makes him the best prospect.
Athlete-  Chanze Amerson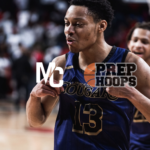 Chanze Amerson 6'1" | PG Dunbar | 2021 State OH – You may be realizing a theme here as yet another Thurgood Marshall player is on my list, but Amerson appears to be the best athlete overall. An outstanding two-way player, Chanze specifically impresses with his explosive leaping ability and speed at the second level after beating defensive pressure. While he is not the tallest player on this list, his drive and athleticism allows him to defend either guard positions, smaller wings, as well as an ability to score on different positions. A secondary option would likely be  Jacob Conner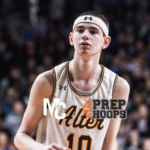 Jacob Conner 6'7" | PF Alter | 2022 State OH from Alter. Why Conner? Well it takes a pretty athletic player to be over 6'6 and be able to handle the basketball as well as he does in addition to being able to shoot from beyond the arc.
Defensive-  Aidan Reichert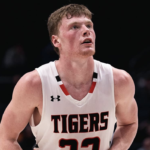 Aidan Reichert 6'4" | PF Jackson Center | 2021 State OH / Kebba Njie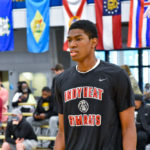 Kebba Njie 6'8" | PF La Lumiere | 2022 State #152 Nation IN – Looking at an overall defensive player, Reichert gets the nod as the best defender as he can defend the best with his stellar footwork, strong frame, and high motor. A bigger wing, Reichert is so strong on both ends of the floor, but he has the basketball IQ to know how to properly defend as well play great help side defense. In terms of shot blocking and rim protection, Njie gets the nod with his length, athleticism and strength.