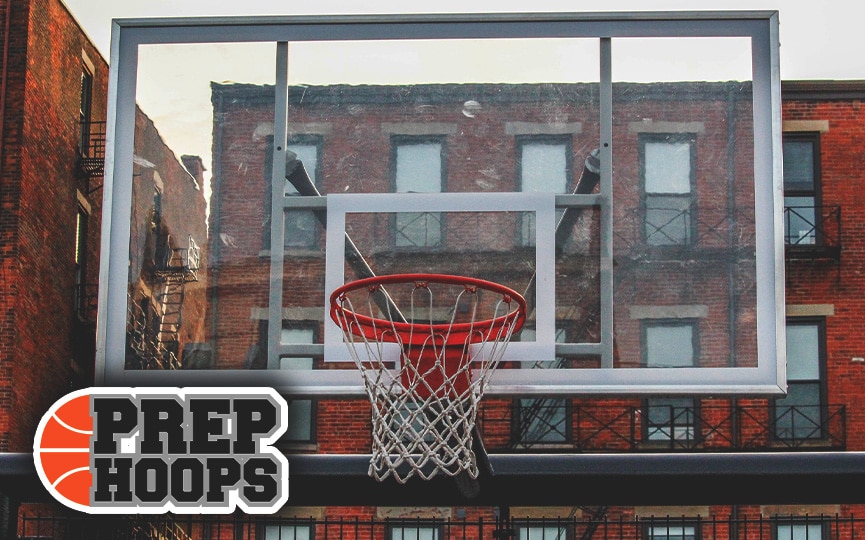 Posted On: 04/7/20 6:21 PM
Over the last two weeks, our team has worked endlessly to release our updated rankings. 
First, it was the 2021 class which now includes a whopping 505 prospects followed by the 2022 class which has 345 players on the list.
VIEW RANKINGS HERE
On Tuesday, we are proud to release our very first 2023 rankings. Over the last year, it was a simple watch list that grew to 64 total players. The new rankings saw 133 prospects come onto the ranking to add up to 197 total players.
We will break down the debut of the Top 10 in the 2023 class here player by player. Stories to follow with the release of the rankings are as follows: Crafty Playmakers, Rising Prospects, Talented Bigs, 3-Point Specialists and Underrated Talents.  Let's take a look at the Top 10.
No. 1 – averaged 19.0 PPG, 12.0 RPG, 3.0 APG and 3.0 BPG for Oakland Park Northeast. An instant top performer night in and night around 2021 guards Wesley Cardet Jr Wesley Cardet Jr 6'5" | SG West Oaks | 2021 State #117 Nation FL . and Jameon Harris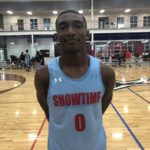 Jameon Harris 6'5" | CG West Oaks | 2021 State FL , the 6'9″ big man is a gifted slasher, shooter, shot blocker and all-around inside presence. Bewley simply loves to ball. He holds offers from USF, Iowa State, UF, Alabama and DePaul.
No. 2 – is just as good as his twin brother Matthew and at 6'9″, they are a true twin towers on a fast-paced Northeast group that scraps all the time throughout games. Ryan has the same energy as his brother and loves to attack the rim, block shots and finish with highlight-reel dunks. He averaged 10.0 PPG, 9.0 RPG and 5.0 BPG. He has the same five offers with USF, Iowa State, UF, Alabama and DePaul.
No. 3 – Marvel Allen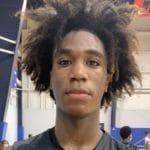 Marvel Allen 6'4" | SG Ft. Lauderdale Calvary Christian | 2023 State #45 Nation FL made the move from Benjamin to Wellington a year after shining as an 8th grader on the varsity team there. At Wellington, the 6'4″ guard instantly became the lead dog and a true chess piece, averaging 18.2 PPG, 7.9 RPG and 4.3 APG. Allen earned an offer from USF back in September following a stellar performance at the Bulls' elite camp. The sky is the limit for Allen.
No. 4 – Nate Sasser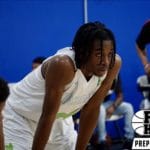 Nate Sasser 6'6" | SG Suncoast | 2023 State #162 Nation FL is one of the most energetic players out there. The 6'6″ guard arrived at Grandview Prep this season after blowing up as one of the top middle schooler in the Miami area and around the United States over the previous two years. He averaged 14.0 PPG, 5.0 APG and 5.0 RPG. Sasser is filled with speed, smarts and overall athleticness. He can shoot it a high clip as well.
No. 5 – Scotty Middleton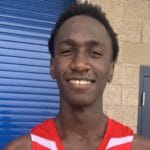 Scotty Middleton 6'7" | SF Patrick School | 2023 #202 Nation KS led Colombus with 15.2 PPG as a freshman along with 5.5 RPG and 1.8 BPG. The 6'7″ wing had some breakout games on the season including a 31-point performance against Miami Beach and three 20 plus point games over his last six games. All in all, Middleton had just five games where he didn't reach double digits in points. He's a versatile, bursty and lengthy wing.
No. 6 – is a humongous presence at 7' and he's able to get inside often and hurt defenses. He still has a lot of work to do in terms of conditioning, but he's one of the tallest and overall biggest 2023 prospects in the country. He is an issue to contain and someone who makes the ball look tiny when he has it in his hands. Jackson is a true center.
No. 7 – Jaylen Carey Jaylen Carey 6'8" | PF Westminster Academy | 2023 State #179 Nation FL is going to be problem in due time. The younger brother of Duke star Vernon Carey Jr. and former two-time state champion for University School, Jaylen Carey Jaylen Carey 6'8" | PF Westminster Academy | 2023 State #179 Nation FL is already 6'8″, a brute load inside and a well footed big man at that. He averaged 4.8 PPG as a freshman but with more strength and more work in the gym, he'll be ready to breakout.
No. 8 – John Gamble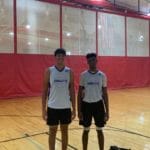 John Gamble 6'4" | SG Charlotte | 2023 FL one of the most high flying athletes in the entire 2023 class, the 6'4″ guard was electric for Punta Gorda Charlotte. He can dunk with the best of them and is simply just naturally athletic which helped him average 13.5 PPG. He plays fast and had double digit points in all but six games which was topped by a 27-point game against Riverdale.
No. 9 – Jasone Jackson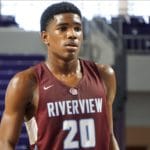 Jasone Jackson 6'3" | SG Sarasota Riverview | 2023 FL turned some heads as a true freshman for Sarasota Riverview. The 6'3″ guard averaged 10.0 PPG and had 10 or more points in 13 of the first 18 games of the season which featured a 21-point outing against Evangelical Christian. Jackson is a strong bodied lead guard who first peaked at the Top 250 Expo in September and it translated into the regular season quickly.
No. 10 – Osmar Garcia Araujo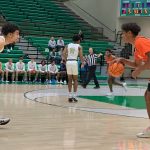 Osmar Garcia Araujo 6'7" | PF Habersham Central | 2023 #163 Nation GA is a big body who really likes to get going on the boards and attack. He averaged 13.6 PPG and 6.0 RPG as an 8th grader and was a big piece in Riveria Prep's run to the state tournament two seasons ago. This past season, Garcia Araujo averaged 17.0 PPG and 13.7 RPG with eight games with 20 plus points and only four games under 10 points. He is a highly productive stretch four.