Today, we being our look at each and every Regional in the state with regards to recruiting. We have our massive compiled list of the top players in the state broken down by Regional. 
This is fun for the casual viewer looking to get out and watch a game and know who to watch but also for college coaches who are still looking to find their place this coming week to find the next best talent.
We start today in 1A.
Regional 1A #1: Triton
Demondrick Velez – 6'6 PF 2020 – Gary 21st Century
Johnell Davis Johnell Davis 6'2" | PG Gary 21st Century | 2020 State #313 Nation IN – 6'4 PG 2020 – Gary 21st Century – COMMITTED: Florida Atlantic
Triyonte Lomax – 5'9 PG 2020 – Gary 21st Century
Sam Manikowski – 6'1 SG 2020 – Argos
Luke Burns – 6'1 SG 2021 – Elkhart Christian
Hunter Schanlaub Hunter Schanlaub 6'5" | C Caston | 2020 State IN – 6'5 C 2020 – Caston
Regional 1A #2: Frankfort
Connor Rich – 5'10 PG 2021 – Southwood
Carson Rich – 5'9 PG 2021 – Southwood
Colton Brown – 5'9 PG 2020 – Covington
Logan Pinkerton Logan Pinkerton 5'8" | SG Covington | 2021 State IN – 6'0 SG 2021 – Covington
Alan Karrfalt – 5'10 PG 2022 – Covington
Riley Duncan Riley Duncan 6'10" | C Cowan | 2021 State IN – 6'10 C 2021 – Cowan
Andrew Froedge Andrew Froedge 6'1" | SG Blue River Valley | 2020 State IN – 6'1 SG 2020 – Blue River Valley
Brevin Hallatt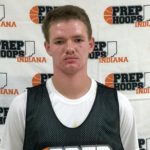 Brevin Hallatt 6'6" | PF Blue River Valley | 2022 IN – 6'5 PF 2022 – Blue River Valley
Regional 1A #3: Martinsville
Turner Royal Turner Royal 6'0" | PG Bloomfield | 2020 State IN – 5'11 PG 2020 – Bloomfield – COMMITTED: Wabash College
Baylin Graf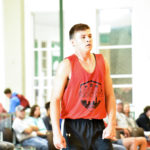 Baylin Graf 6'4" | SF Bloomfield | 2022 State IN – 6'3 SF 2022 – Bloomfield
Christopher Royal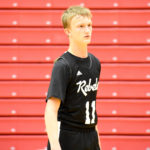 Christopher Royal 6'4" | SG Bloomfield | 2022 IN – 6'1 SG 2022 – Bloomfield
Jaden Thomas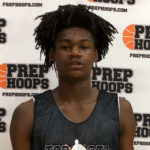 Jaden Thomas 6'2" | SG International | 2021 State IN – 6'2 SG 2021 – International
Champ McCorkle Champ McCorkle 6'5" | SF Greenwood Christian | 2020 State IN – 6'5 SF 2020 – Greenwood Christian
Styles McCorkle Styles McCorkle 6'5" | SF Greenwood Christian | 2021 State IN – 6'4 SF 2021 – Greenwood Christian
Derek Petersen – 6'1 SG 2020 – Greenwood Christian
Andrew Anderson – 6'5 SF 2020 – Greenwood Christian
Jacob Johnson Jacob Johnson 6'5" | SF Oldenburg Academy | 2020 State IN – 6'5 SF 2020 – Oldenburg Academy
Regional 1A #4: Loogootee
Bailey Conrad Bailey Conrad 6'7" | PF Christian Academy | 2020 State IN – 6'7 PF 2020 – Christian Academy
Nick Conrad Nick Conrad 5'11" | PG Christian Academy | 2020 State IN – 5'11 PG 2020 – Christian Academy
T.J. Proctor T.J. Proctor 5'10" | PG Christian Academy | 2020 State IN – 5'9 PG 2020 – Christian Academy
Keegan O'Neill Keegan O'Neill 6'8" | PF Barr Reeve | 2020 State IN – 6'8 C 2020 – Barr-Reeve – COMMITTED: Indianapolis
Jacob Wagler – 6'1 SG 2020 – Barr-Reeve
Brycen Graber Brycen Graber 6'1" | PG Barr-Reeve | 2021 State IN – 6'1 PG 2021 – Barr-Reeve
Curt Hopf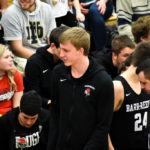 Curt Hopf 6'8" | PF Barr-Reeve | 2021 State IN – 6'7 PF 2021 – Barr-Reeve**
Hagen Knepp – 6'4 SF 2022 – Barr-Reeve
Logan Mehringer – 6'3 SF 2021 – Northeast Dubois