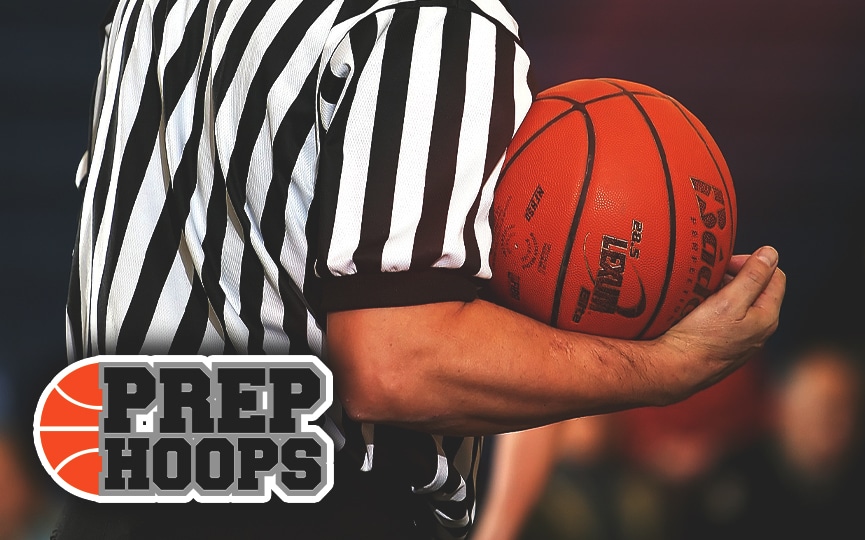 Posted On: 01/6/20 9:00 PM
The 3rd annual Sun Bash Tampa wrapped up this weekend after 24 games took place from Thursday, Jan. 2-Saturday, Jan. 4.
Two champions were crowned between the two 8-team brackets that played out across the three days of action at Clearwater Calvary Christian.
Champions
SUN Bracket: East Lake
BASH Bracket: Clearwater
—East Lake went toe to toe with Paxon, winning 58-57 after 2020 Murray State commit Dionte Blanch recorded a huge steal with under 10 seconds left in regulation.
—Clearwater took the BASH title with a 60-48 victory over Booker.
Here is a look at the All-Tournament Teams for both brackets as well as some honorable mentions.
SUN
Dionte Blanch (East Lake)
The pure toughness of 2020 6'3″ Murray State commit Dionte Blanch is always on display (video) and there are endless reasons why he was the MVP of the SUN bracket. The Eagles celebrated with a ton of passion in perhaps one of the best basketball games you'll see all season in the SUN title against a super quick and athletic Paxon squad. Blanch averaged 23 PPG with a high of 30 points in a Thursday night win over Wildwood. A fan favorite in Pinellas County, the East Lake fans and families came out in droves for all three of the Eagles games. Blanch is making his case for being of the most complete guards from the area in recent years. 
Isaiah Adams (Paxon)
Averaging 24 PPG, 2020 6'6″ UCF commit Isaiah Adams played high-level basketball in all three games for Paxon (video). He opened the tournament up with a 34-point game against Fort Myers and then had 28 points in a Friday night win over Seminole. Adams had 20 points in the one-point loss to East Lake. His shot blocking prowess, vertical ability, shooting and slashing is already college ready. He is one of the best wings in the state hands down.
Marcus Niblack (Wildwood)
Averaging a Sun Bash high 30 PPG, 2020 6'3″ guard Marcus Niblack was absolutely electric all week long. He was getting out on the break for highlight reel dunks (video) and connecting from long range. Niblack is a freakishly talented athlete with a ton of pride and power to his game. Western Michigan is a team that is keeping close tabs on his game. FAU, USF, Stetson, Georgia Southern and Hofstra have all offered already.
CJ Matthews (Choctaw)
Here is a prospect that deserves much more attention. 2020 6'3″ guard CJ Matthews was very reliable for Choctaw last regular season which included the Sun Bash. This week, he was the best performer for his side and hit a clutch jumper to force overtime in the opening tilt with IMG and pull out the win (video). Matthews averaged 15 PPG. He's an ideal Division II athlete and any NAIA team would be lucky to add him.
Eric Dailey Jr. (IMG)
One of the best all-around athletes in any class, 2022 6'7″ IMG guard Eric Dailey Jr. was consistent as they come. Averaging 22 PPG, the long point guard connected on many tough jumpers, went inside for finishes and wowed the crowd with a few big boy dunks. Dailey Jr. has become a known commodity over the last six months and there is no slowing down for the sophomore. Offers from Tennessee and Michigan represent his most recent ones.
Honorable mentions:  Giannis Giannoultsis (IMG), Jahzare Jackson (IMG), Cayden Baker (Fort Myers), Jamin Primus (Fort Myers), Jordan Hillmon (East Lake), Dean Gabrelcik (East Lake), Henry Hurst (East Lake), Micheal Caswell (Paxon), Derrick Johnson (Paxon), Ladarron Cleveland (Seminole), Ja'Cari Henderson (Seminole), Amarie Perkins (Seminole), Ezra McKenna (Choctaw), Jamil Bowles (Choctaw), Joe Poyser (Wildwood), Dez Dailey (Wildwood), Josh Berenbaum (Calvary Christian), Tristan Gross (Calvary Christian).
BASH
Max Jones (Clearwater)
The MVP of the BASH bracket, 2020 6'5″ Clearwater guard Max Jones was superb all week long for the Tornadoes. Rattling off three straight wins, he averaged 25 PPG which featured a 30-point outing in a 54-53 win in the first round over Sickles. Jones had the game-winning bucket in that win (video) and was aggressive and poised all week long for his side. One of his two Division II offers, Eckerd was there watching him on the week.
Mekhi Perry (Land O' Lakes)
Going 1-2 for the week, the Gators proved to be one of the toughest squads with 2020 6'2″ guard Mekhi Perry shooting at a high clip. He's a strong, physical guard who loves to connect from the mid-range jumper and from deep. Perry averaged 28 PPG in the three games as Land O' Lakes beat Bayshore Christian on the final day and lost by a combined nine points to Victory Christian and Sickles respectively.
CJ Crews (Bayshore Christian)
2021 6'2″ guard CJ Crews did all he could for a shorthanded Bayshore Christian group. He averaged 27 PPG, hitting shots right in defender's faces and attacking the basket. Crews finished the tournament with a 41 point performance on Saturday morning in a loss to Land O'Lakes. He kept his team afloat with his high IQ game.
Cantia Rahming (Hillsborough)
Averaging 24 PPG for the week, 2020 6'5″ forward Cantia Rahming proved he could get to the hoop with ease time and time again. His Terriers squad went 2-1 in three games, losing the opener to Booker, 69-66 in a game where Hillsborough erased over a double-digit fourth quarter deficit.
Gary Jones (Sickles)
The reigning BASH champions Sickles fell in the first game late against Clearwater. Finishing 1-2 on the week, 2020 7'0″ forward Gary Jones III proved to be the most consistent piece for the Gryphons, averaging 16 PPG. He continues to be a key asset as a shot-blocker and a core rebounder on both ends of the floor. Division II Quincy offered Jones on Saturday.
Honorable mentions: Dillion Mitchell (Sickles), LJ King (Sickles), Javohn Thomas (Sickles), Nelson Taylor (Clearwater), CJ Lee (Clearwater), Xavier Wahr (Clearwater), Noah Dubose (Booker), King Winkfield (Booker), Tyriq James (Hillsborough), Jalen Harris (Hillsborough), Chase Farmer (Land O' Lakes), Deon Brown (Bayshore Christian), Aleks Szymczyk (Victory Christian), Jean Arcy (Victory Christian), Jaden Martin (Hallandale), Jonothan Pierre (Hallandale).