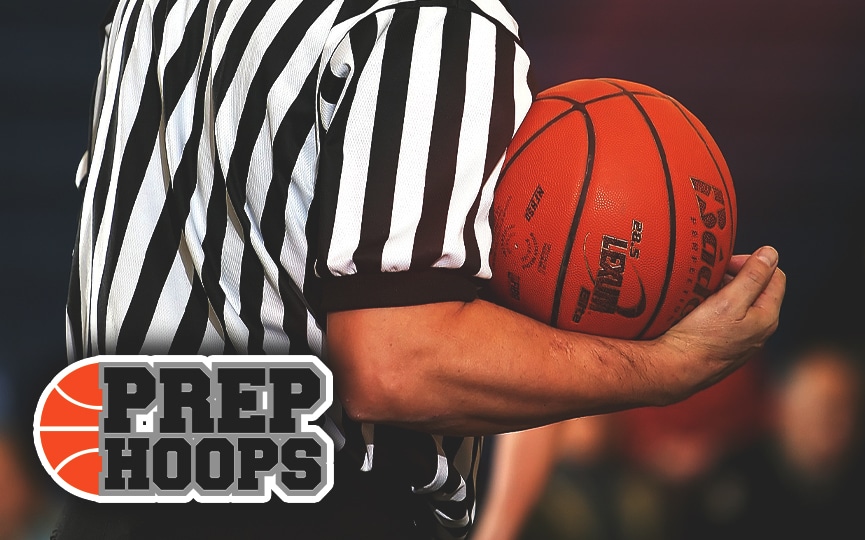 Posted On: 12/21/19 4:36 PM
As many people know, there's no shortage of talented players in the DMV area, and while the WCAC gets a lot of the press there's guys outside of that conference with a lot of talent as well. One of those guys is Highland School junior point guard Angelo Brizzi who has been lighting teams up all year so far.
I got a chance to see Brizzi in the Sleepy Thompson Tournament last week at St. Stephen's St. Agnes, where he made a big splash with games of 35, 32 and 28 points in the three game tournament. I watched him score 35 in a come from behind win over DC private school Maret. After the win, Brizzi talked about how this team is really coming together and should surprise some people this year.
"We love it, that's a great win for us because we're a completely new team with just two guys coming back so that one means a lot," he said.
With such a new group, Brizzi is the undisputed leader and go-to guy for this team, but he does so much more than just scoring. He's a natural leader who has played hurt showing a lot of guts and toughness, and while he's their main weapon and scorer he still encourages his teammates and shows a lot of trust in them as well. It's been an experience that he's both loved and been a little surprised by.
"It's so much better than I expected, I thought that it would be more of a process but everyone just loves being around each other so it's been great," Brizzi said.
Brizzi's success is nothing new, and he's no stranger to both scouts and college coaches across the country. He holds 15 offers already from schools ranging from William & Mary, George Washington, ODU, Dartmouth, Yale, Brown, Dartmouth, Loyola, Drexel, La Salle, Pepperdine, Navy and Howard. While it's been a ton of mid majors that have already offered and are all over him, he also has a number of high major schools that are showing serious interest in him as well.
"The Ivy League schools really like me and a lot of the Northeastern mid majors but I also have some random high majors like Cal, UVA and Northwestern, so it's kind of been all over the place. They like that I play really hard, I'll dive on loose balls and take charges. I can shoot the three well, I can score, I can pass, I have a pretty good offensive skill set and I'm a great leader."
A natural scorer that can get it done both on and off the basketball, Brizzi can fill it up in bunches and get hot very quickly. He has in the gym range, he handles it well and can create space off the bounce, he has a good IQ and good vision, he's a clutch guy who wants to take the big shot and he finds his way to the line often. However, he isn't just a guy who scores it, as he has good instincts and gives great effort on both ends as well.
"My defense is probably the most underrated part. I'm the skinny white guy so it doesn't seem like I defend well but I think I have pretty good instincts."
While he's known as a scorer and a shooter by many, Brizzi believes his intangibles are a different maker and why he thinks he could help a team at the next level.
"I'd say you should recruit me because I can bring that leadership aspect. Outside of scoring and all the stats stuff, I'll just bring that leadership aspect. I just want to win, I don't care about stats, stats are great but I want just want to win in the end."
As far as what he'll be looking for in a college, he says he just wants to go somewhere he can excel both on and off the basketball court.
"Location isn't going to be an issue, I want a school with good academics at least and somewhere with a good basketball program, somewhere that invests in their basketball program."
A budding prospect who should be highly recruited over the next year and half, be sure to check out Brizzi and the Highland School group this year before he blows up so you can say you saw him first!