Prep Hoops takes a look at some players who might be off the grid a bit around the Palmetto State. Lets take a look at some of this Unknown Talents right here in this article on your source for basketball coverage in the Palmetto State. 
[player_tooltip player_id="746977" first="Jameson" last="Tucker"]
Jameson Tucker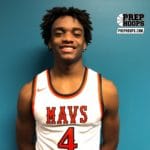 Jameson Tucker 6'3" | SG Mauldin | 2021 State SC – Mauldin HS 
Tucker 6'3 is very versatile in the back court for the Mavericks. Tucker has good size on the floor and really excels on the gridiron as a wide receiver on the football team. Tucker comes off ball screens well and finds the open man with his sharp ball passing skills. Tucker can attack the basket very well and always seems to make smart decisions on the floor. Tucker played with a local Grassroots team this summer CPA Longhorns. 
Josh Gary Josh Gary 6'1" | CG Heathwood Hall | 2021 State SC – Lugoff-Elgin HS (Lugoff)   (pictured on the front) 
Gary has a lot of talent but just really needs to figure things out at times. Gary is currently playing wide receiver for the Demons.on Friday nights. Gary pushes the tempo of the game and really likes to play fast. Gary can penetrate and kick but at times really wants to score the ball from his position. Gary has the tools to have a big season for 1st year Head Coach Brenden Marcell. 
[player_tooltip player_id="747011" first="Jabare" last="Perry"] #00
Jabare Perry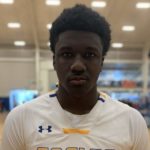 Jabare Perry 6'8" | C Liberty Heights | 2022 State NC – Calhoun County HS (St Matthews) 
Perry likes to play on the perimeter and roam around. Perry has great length and a nice touch from behind the 3 point line. Perry 6'6 played on the Grassroots Circuit with Low Country Elite. Perry runs the floor very easily and just glides around the baseline. Perry must get tougher and look to absorb some more contact down the road. Perry has the ability to alter and challenge shots on the defensive end. Perry plays for the legendary Head Coach Zam Fredrick at Calhoun County HS. 
[player_tooltip player_id="840221" first="Quez" last="Lewis"]
Quez Lewis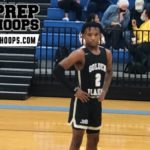 Quez Lewis 5'8" | PG Johnsonville | 2021 State SC – Johnsonville HS 
Lewis 5'7 plays over at a small Class 2A school in Florence county. Lewis plays the game with a a lot of fire and grit. Lewis averaged 13.6 ppg for the Flashes isn't afraid to get down the floor. Lewis likes to play fast and create havoc on the defensive end of the floor. Lewis played with Team Wall Southeast 2022 this past summer on the Grassroots Circuit. Lewis is currently playing wide receiver on the football team.