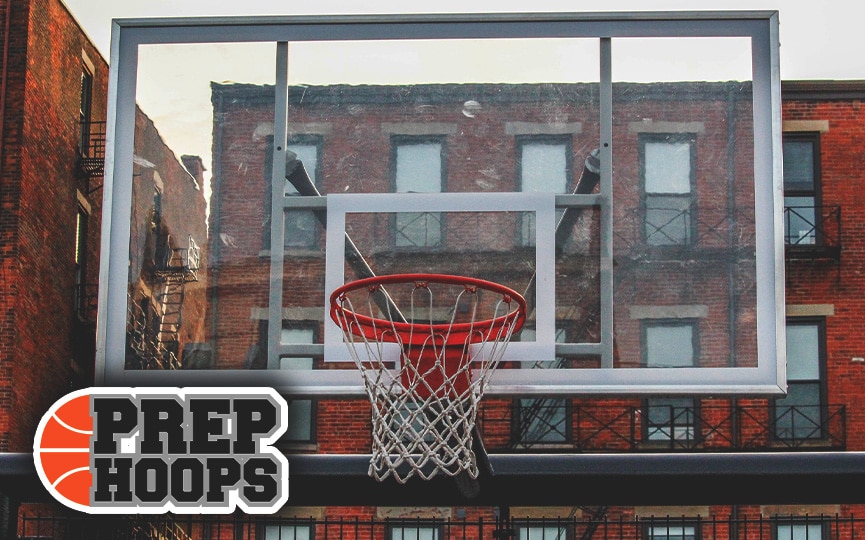 Posted On: 08/4/19 3:00 PM
What prospects from Illinois were the top slashers from the Hard Work Region Finals?  Let's dive into the prospects that did the best job of getting to the rim in Hard Work Region Finals: Top Illinois Slashers!
Isaiah Rivera (Young & Reckless 17U)
Rivera is one of the top prospects regardless of class and the wing was dominant as a slasher all weekend finishing with either hand above the rim.
Christian Shumate (Young & Reckless 17U)
Love the quickness that Shumate plays with off the bounce.  He attacks very well from the mid-range.
Aquan Smart (Young & Reckless 17U)
Smart is among the best drivers in the state and his play in Minnesota proved that even more.  Explosive ball handler that has a burst getting to the hoop.
Ray'Sean Taylor (Gateway Illinois 17U)
The Collinsville point guard consistently won off the bounce as usual where he converted acrobatic layups.
Moory Woods (Gateway Illinois 17U)
Woods was about as good as we have seen him in his career at the Hard Work Finals.  The Alton two guard was explosive attacking off the bounce over and over.
Pee Wee Brown (Peoria Area Elite 17U)
Brown closed