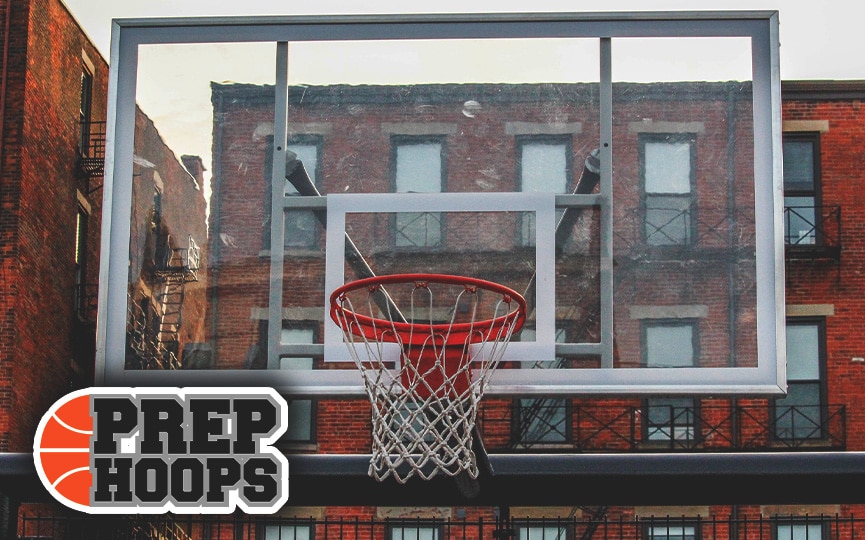 Posted On: 07/4/18 8:32 PM
Hillcrest Prep rising senior Stephan Gabriel sat down with Prep Hoops writer Eric Newman sat down with Eric Newman to discuss preparations for his last year of high school basketball, as well as recruiting and college ball moving forward.
Newman: What has your experience like this summer? Especially at an event like the Southwest All-American Camp?
Gabriel: I love it out here, because that's what's going to make us great, playing against all the talent. It's wonderful and blessed to be here, cherishing the moment and working on my game.
What is motivating you to get better this summer?
I have a lot of goals for this year. I just want to finish the summer strong and have a successful end to my senior season. I want to go to a good college where my game can get stronger and I'll be great at the next level.
How has the recruiting process been? What do you have to do to keep getting more college interest?
It's hard, not everybody is blessed with the opportunity to get to college basketball. For my situation, I just have to keep playing hard and take it day-by-day to keep taking care of my body and getting better, so I'll get my chance to play.
What is your best skill that you believe will transfer over to the college season?
It's not really a skill, but I have a really high motor. When I'm on the court I'm playing really hard. It's something that I can always bring to the table when I get out there. Skill-wise, I try to be able to do a little bit of everything.
What in particular do you need to improve on?
I need to improve on my shooting, because I want to be a dead-eye shooter and really reliable. Players my height aren't always a knock-down shooter like that, so if I can get that as part of my game that would be good. I'm working on that a lot.
What are your goals on the defensive end?
I think I'm pretty good at defense, but I want to keep getting bigger and stronger, because I don't want to be just good on defense, I want to be a great college defender, which will get me in transition and help my offensive game. That's so important.
What's your goal in senior year?
I'm kind of under the radar, not getting recruited a lot, so I want to go hard but just play the right way. At the end of the day it will all work out.