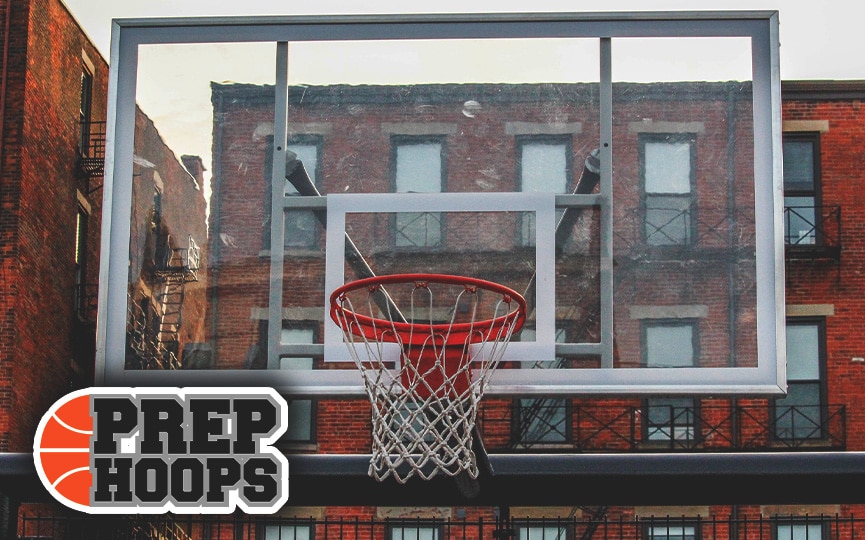 Posted On: 03/27/18 4:13 PM
HYATTSVILLE, MD — The Fifth Annual Metro Challenge displayed some of the most talented players from across the DMV region. There was so much talent on display that we decided to break down our superlatives into different categories. Here we continue the series with a rundown on ten shooters. All stats referenced were provided courtesy of Legit Stats.
JOSIAH FREEMAN | PAUL VI '20
Josiah Freeman, who was once called a "professional scorer" by his coach, was one of the breakout performers at this event. He shot a combined 6 of 13 from downtown, including 5 of 9 in his 30-point game.
RAJEIR JONES | ST. FRANCES '19
Known for his defense, an underrated quality that Rajeir Jones possesses is probably his jump shot. The 6-foot-3 wing, who was best when spotting up in transition, hit 6 of 17 on from long range on the day.
TREVOR KEELS | PAUL VI '21
Trevor Keels is becoming a knock down shooter. The 6-foot-4 freshman, who was best shooting off the catch, shot 4 of 9 overall at the Metro Challenge.
CARSTEN KOGELNIK | DEMATHA '19
6-foot-5 wing Carsten Kogelnik put on one of the most impressive shooting displays at the Metro Challenge. The 2019 prospect shot 6 of 10 overall, including 5 of 8 in one game. Kogelnik has become more confident shooting off the dribble.
JUSTIN MOORE | DEMATHA '19
Justin Moore's percentages weren't great, but he showcased deep range both off the dribble and from the catch. He shot 10 of 25 overall on the day.
CASEY MORSELL | ST. JOHN'S '19
Casey Morsell probably had the best looking jump shot at the event, and his numbers backed up the aesthetics. The 2019 prospect, who has a super quick release, shot 6 of 12 on the day.
BURKE SMITH | TRINITY EPISCOPAL '20
6-foot-10 sophomore Burke Smith didn't shoot particularly well, but he was the only big to hit a three in both games. Shooting is definitely one of his strengths, and he didn't lose confidence despite going just 2 of 10 from downtown.
DIMINGUS STEVENS | WILSON '20
We didn't see Dimingus Stevens miss at the Metro Challenge.  The 6-foot-5 sharpshooting wing went 3/3 before going down with what looked like a shin injury.
AYAN TEEL | O'CONNELL '19
Ayan Teel was on Moore's team, and it was a lot of fun to watch them push the pace and pull consistently from 30 feet. The 2019 point guard prospect shot 10 of 24 overall on the day.
JOSH WATTS | GONZAGA '19
Josh Watts knocked down several jumpers from the catch, demonstrating a quick and confident release. The 6-foot-4 wing, who shot 7 of 13 overall from three, also knocked down a couple off the dribble.