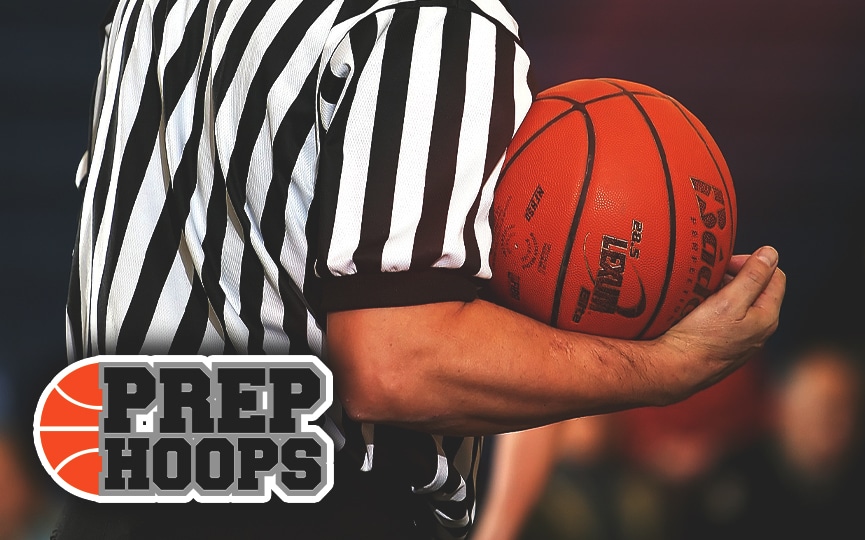 Posted On: 01/30/18 1:29 AM
RHP State Preview: Francisco's Finest (Part 1)
NORWALK, CA— Harvey Kitani and his staff did an outstanding job of corralling many of the elite teams in Southern California, including arguably the best prospect in Southern California in Onyeka Okongwu. The Chino Hills versatile 4-man affects the game in multiple ways and does it a spectacular, yet efficient manner. There were a number of fine performances that will be covered in-depth this coming week with yet another edition of Francisco's Finest.
Francisco's Finest
MVP
Onyeka Okongwu (Chino Hills)
2019, PF, 6-foot-8, 220 pounds
Joel's Take: After an up-and-down summer playing with the Compton Magic where he received mixed reviews from some national scouts, Okongwu has been nothing but sensational during his junior campaign. The ultra-gifted 4-man has impeccable timing at both ends, magnetic hands, and an evolving killer instinct. Whether it's protecting the rim at a high-level, rebounding in and out of his area, or smashing it on would-be defenders, Okongwu has been a stud.
Best All-Around Player
Matt Bradley (Wasatch Academy)
2018, WF, 6-foot-5, 210 pounds
Joel's Take: The Cal signee quickly let everyone attending this event why he is considered one of the best players out West. The chiseled left-hander attacks the rim with a vengeance, can knock in open jump shots, and is an extremely gifted passer. He was arguably the most "college-ready" player in attendance due to his competitive nature, overall feel for the game, and explosiveness. He is a killer in the mid-range area as a score or facilitator and he handed out some nifty assists as well.
Best Available
Alex Garcia (Rolling Hills Prep)
2018, SG, 6-foot-3, 175 pounds
Joel's Take: The well-rounded senior is averaging 20ppg and he is an asute player as well. He gets good lift on his shot, rebounds in traffic, and is a heady defender. The most impressive aspect of his game is his consistent competitive mindset and leadership where he resembles a quarterback on the court, guiding his teammates.
Best Passers 
Anthony Hunter (Las Vegas Durango)
2020, PG, 5-foot-11, 155 pounds
Joel's Take: Hunter is a true point guard who has long arms, solid quickness, and he excels at passing. In transition he does a great job of not over-handling the ball and is quite potent with the look-ahead pass. He can knock in the deep jump shot and his release is mechanically sound, but he needs to get his legs into his shot. In the half court set he has a tendency to over penetrate and become turnover prone, but he is a talent to monitor.
DeShon Rice (Long Beach Jordan)
2018, PG, 5-foot-8, 150 pounds
Joel's Take: This bulldog point guard has a tremendous burst in transition and has the strength to carry defenders on his hip while making plays for his teammates as well as himself. In transition he advances the ball very well and handed out some high-level assists. He is quite potent attacking defenders off the dribble and can finish in the paint over length.
Best Shooters
Sam Clareman (Brentwood)
2019, SG, 6-foot-3, 155 pounds
Joel't Take: The wiry shooting guard needs to get considerably stronger for the next level, but this kid can stroke the jump shot. He is very effective coming off of pin-down screens and he is very good moving without the ball and cutting to create open looks. With added strength his consistency to finish through contact will improve as well as other aspects of the game.
Demetrius Calip II (Taft)
2020, SG, 6-foot-3, 160 pounds
Joel's Take: Calip II is one of the better shooters in his class. The rangy 2-guard has deep range on his shot and his release is smooth. He is a savvy passer in the half court passes and rarely forces the issue, but in order for him to take his game to the next level, he needs to get stronger attacking defenders and finishing through contact.