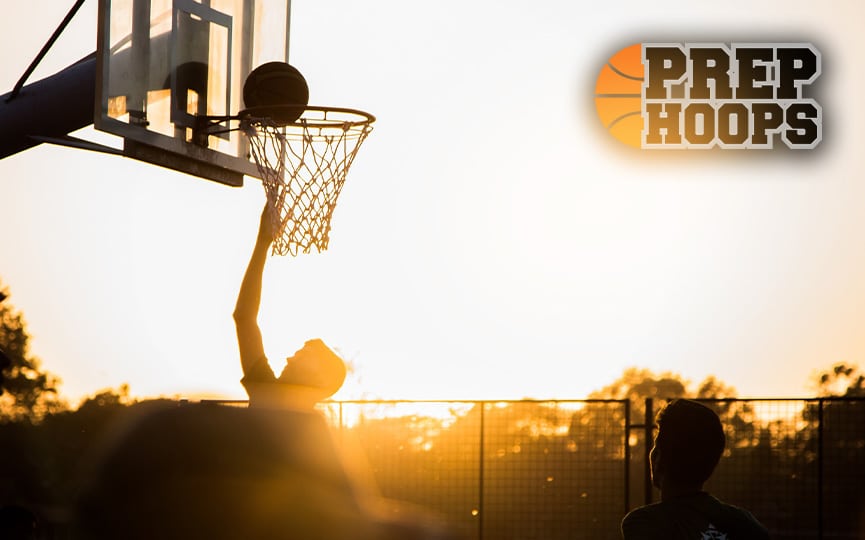 Posted On: 01/31/18 9:41 AM
CARROLL — The Kuemper Catholic Knights put together one of the best quarters of offensive basketball we'll see in the state this season on Saturday night, scoring 34 first quarter points en route to a blowout 80-52 win over St. Edmond of Fort Dodge.
The Knights jumped out to a quick 7-2 lead in the first 1:16, drawing a timeout from the Gaels. It didn't get much better after that, as Kuemper senior guard Sam Auen started the game by going 5-5 from behind the arc, and the Knights were 12-15 from the floor in the first quarter, taking a 34-10 lead after the first eight minutes.
The rest of the evening was Kuemper on cruise control, rolling to a win. Parker Badding recorded his 1,000th career point in the first quarter for Kuemper.
Kuemper improved to 9-7 with the win. Parker Badding and Sam Auen paced the Knights with 17 points each, and Blaise Gunnerson added 10 off the bench.
St. Edmond (10-7) was led by Andrew Gibb, who had 17 points in the loss. He was the only player in double figures for the Gaels. Will Woodruff added six points and 13 rebounds.
| | | | | | |
| --- | --- | --- | --- | --- | --- |
| Team | 1Q | 2Q | 3Q | 4Q | F |
| St. Edmond |  10 | 17 | 8 | 17 | 52 |
| Kuemper Catholic | 34 | 20 | 10 | 16 | 80 |
St. Edmond: Andrew Gibb 17, Jackson Kochendorfer 8, Sean Newell 7, Will Woodruff 6, Sean Flaherty 6, Connor Bocken 6, Mitchell Rasmussen 2
Kuemper Catholic: Parker Badding 17, Sam Auen 17, Blaise Gunnerson 10, Justin Schroeder 9, Jared Tigges 8, Nathan Mertz 7, Cameron Pille 4, Blake Baumhover 2, Justin Schaefer 2, Kyle Berg 2, Tre Knobbe 2
MVPs: Parker Badding and Sam Auen (Kuemper Catholic)
The Kuemper standouts basically ended this game as soon as it started by combining for 25 points in the first quarter, as the Knights built up that massive lead. Badding showed a little bit of everything in his offensive arsenal, while Auen knocked down five of his six 3-point attempts in the first eight minutes. This is a game that should've been much closer (a 12-point spread, if you believe in BC Moore's system), but the onslaught that this duo put on St. Edmond demoralized them and led to a blowout.
Best offensive performance: Parker Badding (Kuemper Catholic)
Auen's shooting was outstanding, but Badding showed a more diverse offensive skill set, scoring from all three levels. He knocked down a pair of 3s, put the ball on the floor and got to the rim, where he either finished or got to the free throw line, and he also showed the ability to stop and elevate into his jumper from 15 feet. He was 6-13 from the floor and dished out four assists as well, showing his ability to both score and facilitate.
Best defensive performance: Parker Badding (Kuemper Catholic)
Badding was also strong on the defensive end, swiping four steals and showing a knack for jumping passing lanes, helping his defense lead to offense. He's a solid on-ball defender with above average length, but he thrives off-ball.
Best shooter: Sam Auen (Kuemper Catholic)
He knocked down his first five attempts from behind the arc, coming off screens and being ready to shoot each time. He has a quick release, gets his feet squared on the catch, and has limitless range. When he gets hot, things can get out of hand in a hurry, as evidenced in this game.
Best underclassman: Blaise Gunnerson (Kuemper Catholic)
The 6-5 sophomore scored 10 points off the bench, showing the ability to step out to the arc and knock down shots as well as score on the block. He's obviously behind where former star big man Matt Dentlinger was at this stage, but Gunnerson will be a major piece for the Knights for the next two years with his ability on both ends of the floor. He's mobile, can finish around the rim, rebound and protect the rim.
St. Edmond's best: Andrew Gibb
The most assertive player for the Gaels throughout the evening, Gibb finished with 17 points. He's a physical wing capable of scoring at all three levels, and although he was just 1-4 from the arc, his shot looks fine. He's a strong guard who is able to absorb contact around the rim and finish.
Best rebounder: Will Woodruff (St. Edmond)
The 6-5 big man for the Gaels has the looks of a left tackle – big, physical, agile and strong. He pulled down a game-high 13 rebounds, showing the ability to rebound both in and out of his area, and he makes good, strong contact on his box outs. He has great hands and will never get moved off his spot.
Best passer: Jared Tigges (Kuemper Catholic)
Tigges led the Knights with five assists. He did a nice job penetrating the St. Ed's defense and dishing off to teammates for easy layups, and he looks to push the ball in transition, constantly keeping his head up and looking for the pass ahead. He's a savvy point guard who values possessions and puts his teammates in prime positions to score.
St. Edmond's story to watch moving forward: What's the ceiling for this team in a tough District 3?
This was definitely not a good night for the Gaels, but this is still a team that is capable of making a postseason run in Class 1A. They'll be grouped in a tough district with Bishop Garrigan, Mason City Newman and West Fork, but playing against a strictly 2A and 3A schedule will prepare them for the tough road. If they're able to free Gibb up a little more, and Jackson Kochendorfer is knocking down 3s, this group could be dangerous. Few teams in the class will be able to stop Woodruff and Sean Flaherty from pounding them on the glass.
Kuemper Catholic's story to watch moving forward: How far can Badding and Auen take this team?
The Knights will be the favorite in their district, but have a tough task in front of them in the substate round, as they'll likely run into Western Christian there. That said, when a team has the type of shooting that Kuemper has, they can do some damage. If forced to make a pick right now, I'd say they lose in the substate final to the Wolfpack, but I certainly wouldn't be shocked if we see this group in Des Moines. They're explosive.