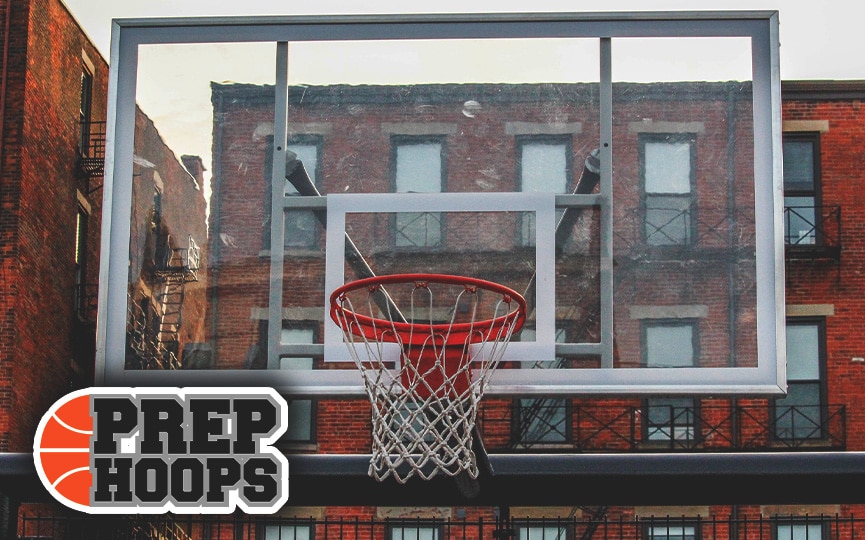 Posted On: 10/8/17 12:00 PM
Michael Smith of Joliet West recently won our program MVP for the Illinois T-Wolves after his stellar play for them this summer.  He is primed for a big year at Joliet West with the graduation of quite a few key players along with transfers.  Smith is a scoring point guard that plays with a lot of energy.  The senior is a sound perimeter shooter that drills them off the catch.  Pushes it in transition with his speed.  He is finishing better at the rim and taking it to the rack more instead of settling for less than ideal shots.  Active defender that gets a couple steals a game by cutting passing lanes and going the other way.  Smith brings energy to whatever team he plays for!  Projects as a high levels D3/NAIA prospect or potentially a D2 player in right fit.
He broke down his summer with the T-Wolves.
"I think it went good.  Some players added on late in the spring so we had to get those guys to come together.  After everyone got comfortable we won some tournaments and some games.  I had a couple big games.  I think I played good come up big in stretches for my team when we were down some big deficits.  Mostly I tried to take on a leadership role and get everyone on the same page and compete at a high level."
What areas did he see the most improvement?
"Becoming a more consistent shooter and knocking down open shots.  Also getting my team involved more.  Try to be a playmaker."
Smith spoke about his strengths as a player.
"I feel like I can get to the hole and dish out.  I can stretch the floor so we have more shooters on the floor."
How are open gyms going with Joliet West?
"It is going good.  Me and Coach DiForti are getting along real well.  Trying to make sure everybody is on the same page and everybody is working hard for the season.  I feel like I am going to have to take the biggest role into playing like we did last year.  We are going to have to play faster and more defense because we don't have a lot of big guys."
A couple programs have shown interest in him.
"I am hearing from several schools.  Mostly Roosevelt and Millikin."
Roosevelt is a program he has visited multiple times already.
"The coaches are real well and the coaches are real well.  It is a good campus."