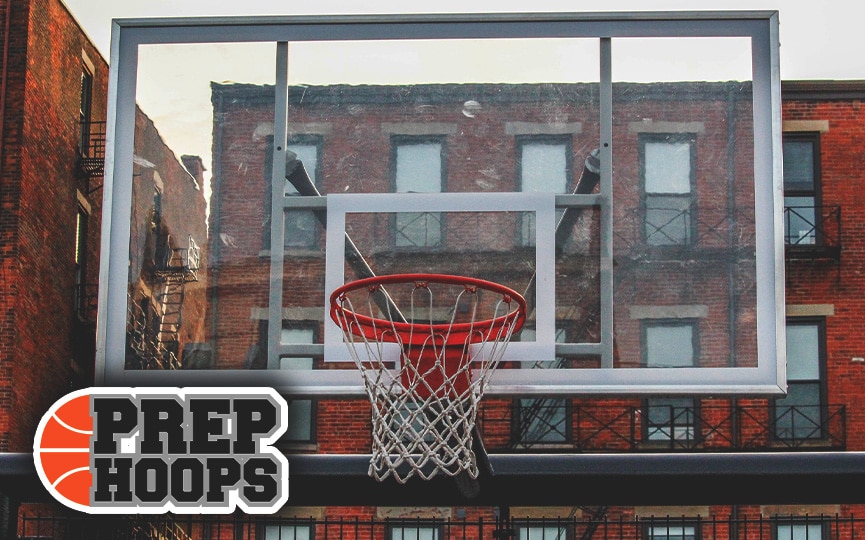 Posted On: 10/18/17 1:50 PM
Jahein Spencer burst onto the scene this past spring summer, picking up five Division I offers and turning heads everywhere he played in the process.
The 6-foot-4 guard, who recently transferred into Madison Prep, picked up a Nicholls State offer first in the spring, and most recently, Georgetown offered this summer. UAB, New Orleans and UL-Lafayette offered in between.
The obvious outlier there is the Georgetown offer, Spencer elaborated on that a bit during a recent phone interview
"I know someone that played there a couple years ago, and he told them about me, and they wanted to get in on me before anyone else did. And they show me a lot of love and treat me like family. And they have a good system, I like it," said Spencer.
It could just be a matter of time before other high major schools get in the mix with the burgeoning star.
"I've got interest from LSU, and I talked to Stanford once over the summer," said Spencer, who spent his past spring and summer playing United Dynasty 16U and 17U.
Next summer, he'll play on the Under Armour Circuit with Louisiana Elite, and bigger things could be coming.
"This next summer, I'm looking to pick up 20-25 more offers from high major schools. I'm going to be playing on the UA Circuit with Louisiana Elite, so I'll play in front of a lot of coaches and get a lot of exposure," said Spencer.
"I want to get my name out there and become a top 100 player in the country.
A slasher with decent size, Spencer defined his skill-set, and what college coaches could expect from him at the next level.
"My strengths are getting my teammates open, and I can get to the basket well and finish in traffic," he said. I need to get more polished as a point guard, that's what I'll play at the next level. And I need to work on my outside shot and my range from 3."
Spencer transferred into Madison Prep from Assumption, where he played his first two high school seasons.
His role will be markedly different with the Chargers than it was with Assumption.
"I'm playing along some other great players, so I won't need to take over a lot, but I won't be taking a back seat either," said Spencer. "It will be a lot different than Assumption."