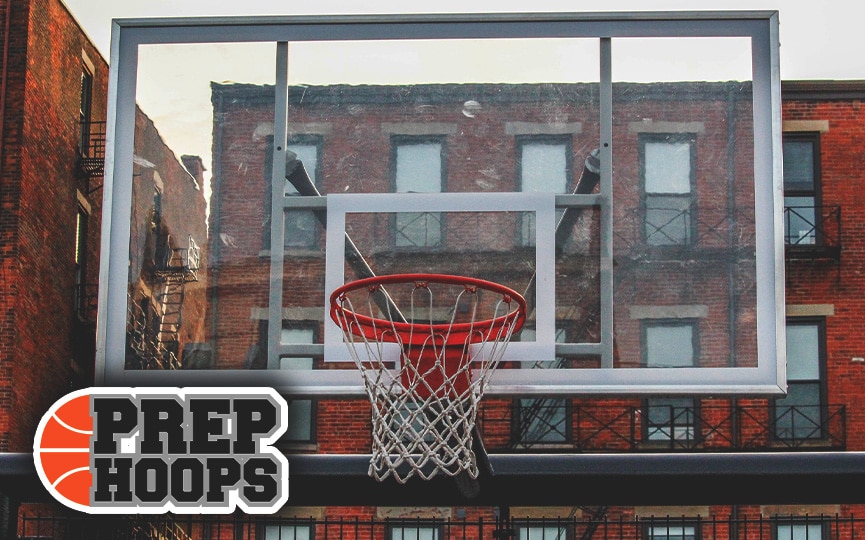 Posted On: 07/31/17 11:55 PM
Sudan's recent history has certainly been tumultuous.
This is a country that has seen on-and-off civil war since the 1950s. The Second Sudanese Civil War, which stretched from 1983 to 2005, led to the deaths of over two million Sudanese people and displaced another four million across the world. The new country of South Sudan, although it was recently declared as an independent nation, is now under stress from a brutal third civil war.
There are just under 50,000 Americans of Sudanese ancestry, most of whom emigrated here after 1991. About 2,000 Sudanese-Americans live in Minnesota, mostly in the southern part of the state.
And for a growing group of Sudanese athletes, high school basketball has been a fun — and important — part of life.
---
If you've watched the Minnesota State Basketball tournament lately, you've seen probably some talented Sudanese boys playing on the Target Center stage.
For them, basketball is a potential opportunity to higher education.
Goanar Mar was a skilled wing and four-time state champion with DeLaSalle before heading to George Mason University on a full scholarship. Gach Gach made the tournament with Austin and played two years at North Dakota State College of Science (a junior college) before transferring to West Texas A&M to play basketball.
Mar's family arrived in Minnesota after a long journey. The emigration was prompted by a medical necessity.
"My mom and one of my sisters came over in 1998… first into California, then Iowa, then Minnesota," Mar explained to Northstar Hoops. "The main reason my family came to the United States was that my sister was born with polio in her leg, so she's never been able to walk. My mom was carrying her on her back in Sudan, and she need more medical help."
Mar went on to become one of the most decorated players in Minnesota high school basketball history, and watching Austin and DeLaSalle duke it out was a larger, younger generation of Sudanese players. The Northstar Hoops 2018 prospect rankings has four Sudanese players in the top 100: brothers Both and Duoth Gach (the younger twin brothers of Gach Gach), Uhana Ochan from Mankato East, and Deng Deang from Sauk Rapids-Rice. There are several other Sudanese players playing key roles for varsity teams across the state.
"I always looked up to Goanar," Both said, "because we saw him at the state tournament all those times. I was there watching, seeing how he played."
The Gach brothers finally got their chance to face off against Mar and DeLaSalle this March, when Austin met the Islanders in the Class AAA championship game. Austin lost, but they are returning plenty of firepower and are expected to make another state run.
"Goanar was somebody that if you played against him, he was making you better," Both added. "I'm glad that he's going on to play college basketball at a good level; it has younger Sudanese kids looking at him and watching what he does."
---
Cultural pride for where these boys come from is very alive. The Gach brothers, Ochan, Deang and several other Sudanese-American players across the state have a Snapchat group where they keep in contact.
"We actually have a Snapchat group chat called 'SSP,' or 'South Sudan Pride,'" Ochan said. "The brotherhood comes from the connection through our heritage. Everyone in the group is from Austin, Mankato or St. Cloud."
Similar to Goanar Mar's story, these players' families came to the United States around the same time, looking for a peaceful place to live and raise their children.
"My parents wanted to get away from that, as it was getting very dangerous," Both Gach said. "They came to America in 1995 or so. They found a job in Austin at the Hormel plant, and they thought it was a good place for us."
Communication with family members who still live in Sudan can be inconsistent or disrupted.
"My parents said there was a lot of trouble," Duoth added. "We don't talk about it very much. It doesn't come up. We still have some relatives there on our mom's side of the family, but we might never see them again."
Three out of the four players mentioned are holding Division I junior college scholarship offers. Deang does not have one yet, but he is certainly on that same level of potential and plans to look at prep schools as a gap year before college.
Basketball is their ticket to higher education and potentially a scholarship at a four-year institution. And that makes their family very excited.
"Getting a scholarship would make them proud," Ochan said. "We're going to college to do something we love and also to continue our education."
---
One of the best aspects of the Sudanese-American rise in Minnesota hoops is the rising excitement among the younger generations. There are many more talented players headed up the ranks, and today's senior group has a large group of young supporters at each one of their games. When Northstar Hoops was in St. Cloud for the Comets Shootout AAU event, there was a fun contingent of Sudanese kids cheering the Gach brothers on, dunk after dunk. The kids were exhilarated and jumping around, taking videos on their phones.
"They want to play basketball and follow in our footsteps," Duoth said of the younger Sudanese population in his community. "We want them to get involved in sports and try to get to a good college. If their parents can't afford college, maybe they can still go to a good school if they are good enough at sports."
It was a quick transition for this group, moving from young players full of admiration to stars in their own right.
"They want to be like us," Deang added. "It feels good, and we want to set a good example. Hopefully they do better than us. I fell back in school a few times, but now I'm getting back and working hard."
Like any school, the Gach brothers have clout in the hallways as senior stars. They are looking to use their influence to straighten out some of the younger mischief.
"If I see them messing around at school, I try to tell them to get to class and pick it up," Both said. "Try and get your grades up and get on the right path so you can get to a junior college or a four-year school."
---
You can feel the camaraderie among those from Sudan. There is an innate connection along with a desire to help each other progress.
Luol Deng is the most well-known Sudanese basketball product since Manute Bol. A 13-year NBA veteran, Deng has done charity work with the Lost Boys of Sudan, Basketball Without Borders and the World Food Programme. He also founded the Deng Camp, an international basketball camp for boys of Sudanese descent.
Both and Duoth Gach attended the Deng Camp when it was held in the United States this year. Both earned first-team honors while Duoth was named honorable mention. One of Both's goals after college is to return to South Sudan and start a youth foundation, not unlike the work that Luol Deng has done.
But first, there is some unfinished business on the court. All four players will aim for the state tournament, especially those playing for Austin, a team that has great odds to make a return trip.
And if they do make it back to the Target Center in March, it's certain that there will be young Sudanese-American eyes watching them, looking to write their own stories one day.
For those interested, PBS has a good documentary called "Lost Boys of Sudan" that details the journey of two Sudanese refugees living in the United States during the early 2000s. It is free to watch here.