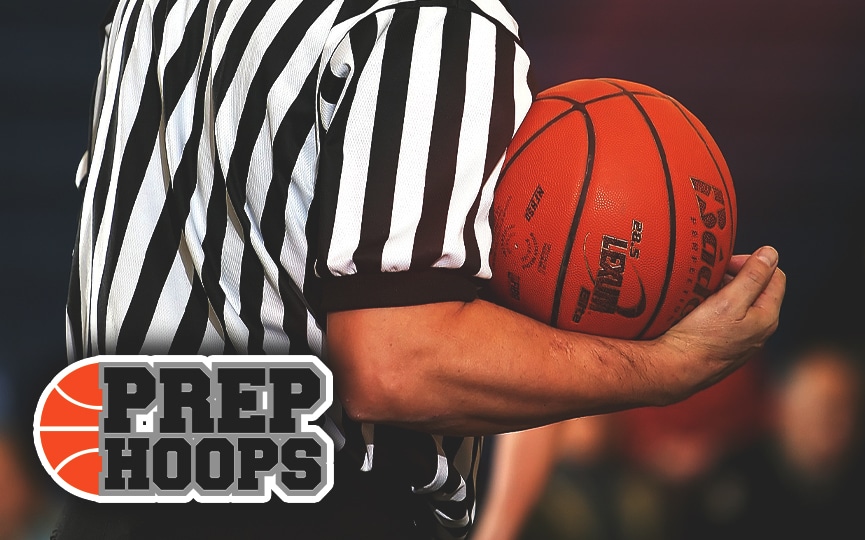 Posted On: 06/14/17 4:44 PM
Two of the top four prospects in Oklahoma are now committed to Boise State after Jaycson Bereal committed to the Broncos. Bereal, 6'7 Booker T. Washington and Oklahoma Run PWP Forward recently took a visit to see Boise State with his family and was super impressed.
"I chose Boise because I loved every single thing about it," said Bereal. "They made me feel like it was home and I felt like God was telling this is the place for me."
The staff is what landed Bereal. The relationship Bereal made with Assistant Coach Phil Beckner made him feel at home. Beckner was also the main recruiter of Trey Hopkins out of Carl Albert.
"What sold me is the way everyone on staff including the players made me feel like family," said Bereal. "The relationships I made when I was down there were genuine."
One other factor is Bereal has a good friend that plays at Boise State. Every time Bereal hung out with his friend he made sure he knew how great Boise was to attend.
"One of my bestfriends Cameron Christon committed there last year," said Bereal. "I spent the weekend with him and he told me how great it was up there."
The weight of a tough decision is now lifted off of Bereal's shoulders. The commitment allows Bereal to play loose for his senior season.
"What excites me is the fact that BSU gets better every year," said Bereal. "Every player on the team develops at a phenomenal rate. I feel relived because I know in my heart I made the right choice."
Bereal is a long, lanky, athletic 6'7 Forward that is a 3/4 mix. He has improved his three-point shot immensely over his high school career. Bereal thrives in transition using his athleticism to shine. He is a prospect with loads of potential that could spark up and surprise some people with how he develops as a player at Boise. Don't be surprised if Bereal turns into a monster in the Mountain West Conference.
For more information email Matt@prephoops.com