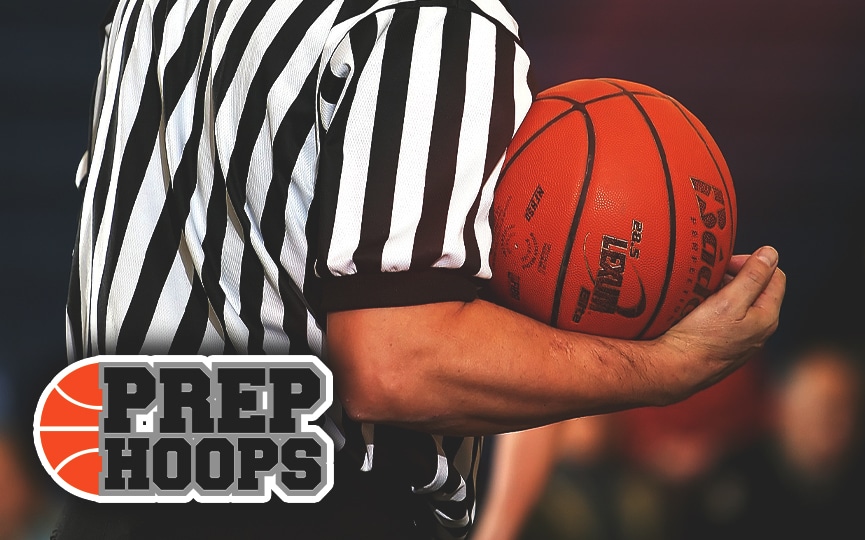 Posted On: 02/6/17 3:00 PM
Hinsdale South 2018 power forward Zion Griffin is a new name to our radar and wow was he impressive when we have seen him as a junior.  He stands at 6'5" with a broad frame that he should be able to add strength onto.  The lefty works best of out of the high and mid-post area.  Griffin has the ability to face up and take his man off the bounce with an explosive first step.  Potential on shot as he shoots a good ball, but it is inconsistent falling.  Griffin flashes skill in the post with a turnaround fadeaway and quick moves inside.  Needs to continue to add strength so he can finish better through contact.  Struggles shooting free throws.  Quick second jump to the offensive glass where he gets put backs.  Shot blocking presence coming from the weakside.  He should be on the low-major radar in 2018.
Griffin spoke about his junior campaign.
"I am doing good.  I am trying to develop my mid-range jump shot because I know I am the biggest man on the team so I can play multiple positions.  They need me to play the big man so I need to work on my mid-range shot and post moves."
How would he describe his game?
"Athletic and can shoot.  Dribbling is good.  I have to work on my communication skills."
Lewis University is the only school that has shown early recruiting interest.  Griffin ran with the Hoopers this past summer on the circuit.