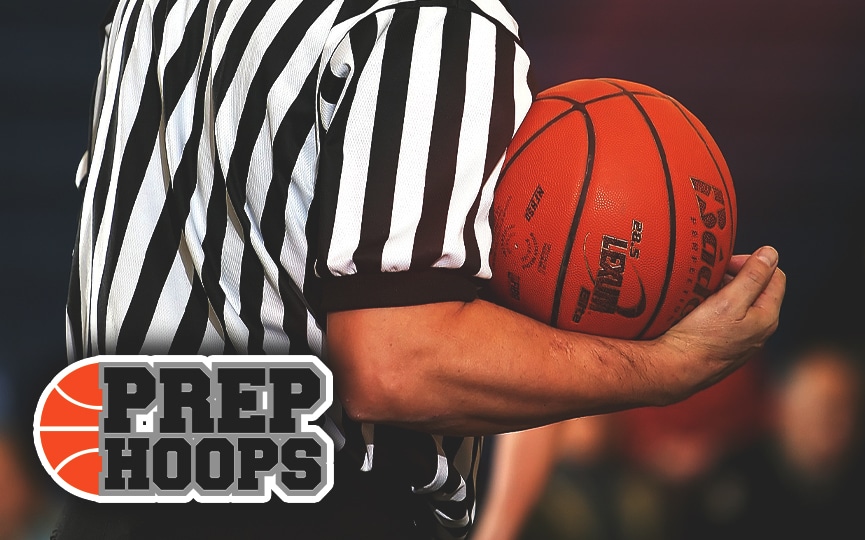 Posted On: 01/31/17 10:01 AM
It probably doesn't usually go well when a coach tells one his best senior talents that he's going to be coming off the bench during his final season. Athletes have egos and everyone is looking to impress college coaches, or really whoever happens to be in the bleachers. But when the Cleveland Benedictine staff broke the news to 5'7" Jamari Patterson (2017), he saw it as a sign of respect.
"Coach tells me all the time, like 'I need you to come off and give us a spark.' And because of how long I've been on varsity, he knows I know how to play the game and stuff. He trusts what I'll do, so he puts me in off the bench," Patterson said.
It's apparent that the self-diagnosed "crafty point guard" is willing to fill a role if it renders team success.
"Our record is 11-3," Patterson said proudly. "I feel like we can win the rest of the games we play and can go to States."
While Patterson has settled into his role for Benedictine, he has also been figuring out his future situation. He's been informed by a pair of Division III programs that they would welcome him to the team, but he is likely to choose the prep school route.
"I've been hearing from University of Wisconsin-Platteville. I talked to Heidelberg, and some other schools that I can't really think of. Marietta, I talked to Marietta," Patterson said. He went on to clarify that Wisconsin-Platteville and Marietta would welcome him on the roster next season.
"Mainly, I think I'm going to go prep next year, because I'm only 17," Patterson said.
"I've been talking to Hillcrest in Arizona. So I think that's where I'll be heading next year. My mom actually talked to some other ones, because she doesn't want me to go to Arizona my first year," Patterson said.
The 2.8 GPA student is not worried about Hillcrest Prep's location, saying that he is good at making adjustments. But with such a long distance from Cleveland, it does beg the question: why?
"I like the style of play. Their guards are not really that tall, so I can play there … And just like the atmosphere, it's really nice weather there," Patterson said.
While Patterson appears to be pretty set in his head, he said there will likely be no official decision made until after the school year.