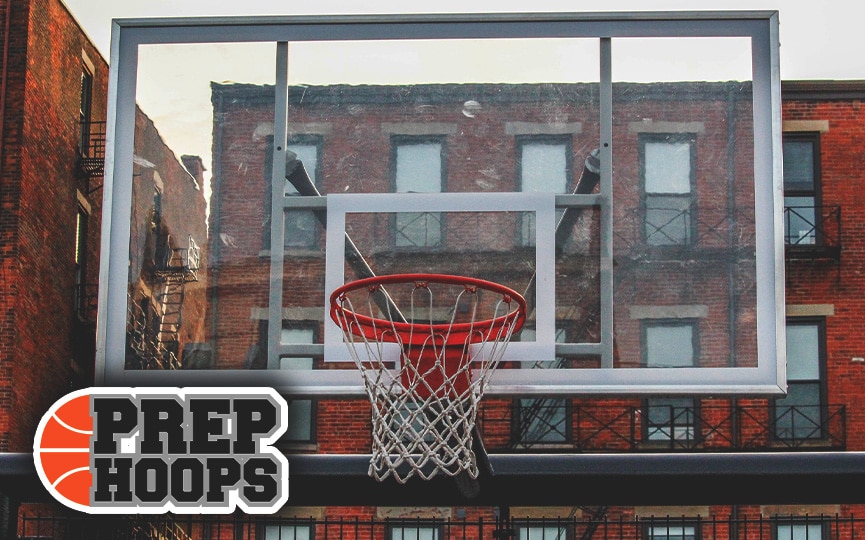 Posted On: 12/4/16 12:00 PM
SPRINGFIELD —Raytown 2018 forward Devin Drew is establishing himself as one of the toughest interior players in the Kansas City area.
At 6-foot-4, 240 pounds Drew is a bruising forward that combines size and strength and a knack for getting on the boards.
"I would describe my game as scrappy," Drew said. "I crash the boards hard, I play physical and I like to pass and score. I want to be as physical as possible."
Also a standout on the football field, Drew said he spent much of the summer in the weight room getting bigger and stronger, as well as working on his shooting touch.
"I was in the weight room a lot this summer and I was in the gym practicing my shot a lot," he said. "I wanted to improve my mid range game a lot and I felt like I did that."
Raytown returns the core of a team that won 20 games last year before falling to then undefeated Lee's Summit in district play.
"The expectations this year for our team would be to win every game because last year we lost to Lee's Summit in districts and this year we wan to go all the way," Drew said. "I am looking forward to playing Chaminade this year because if you want to be the best you have to beat the best."
Drew said Raytown assistant coach Anthony Morgan has been the biggest influence on his basketball career and he enjoys watching Kevin Durant play at the NBA level.
"Coach Morgan is the biggest influence on my life, he worked with me a lot to make sure I get to where I am today," Drew said.
Although he has not yet begun to draw significant interest from any college basketball programs, Drew has heard from several college football programs and recently took an unofficial visit to Kansas.