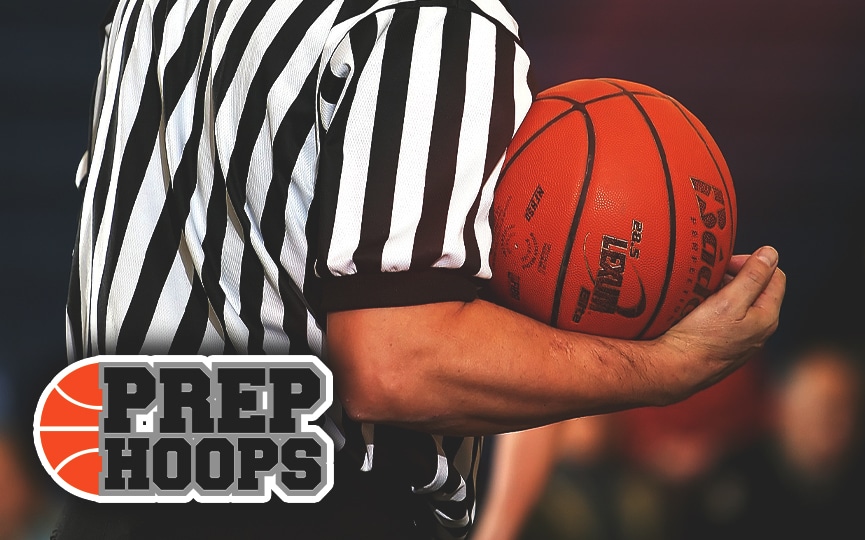 Posted On: 12/3/16 3:00 PM
In our series The Basketball Interview we talk with one of the top players in the state of Illinois about a variety of topics both on and off the court.  Today's interview is with Uplift 2019 point guard and Kansas commit Markese Jacobs.
What is your favorite opposing gym to play in?
My favorite gym to play in is Whitney Young.  I feel like Whitney Young is a gym that is all spaced out and when I get on that court it makes me want to go at my defender.
Who is the best player you have played against?
The best player I have ever played against is Parker Stewart (Union City, TN).  His moves he knows how to get people in foul trouble.  He knows to pump fake and get people in the air.  He knows when to shoot and how to shoot coming off screens.  It was hard to guard him.
Who is your favorite player to play against?
Marquise Walker from St. Joseph's.  We are kind of similar players.  People like to compare us to each other.  I feel like that would be a good matchup.
Which is your favorite social media?
My favorite social media is Snap Chat.  There are a lot of people that follow me on there.  I like to give my people shows and entertain them.
What was your favorite part of the recruiting process?
Going to Late Night.  You got to see everything right in front of you.  I got to watch the practices and seeing the team.  Talking to Bill Self.
What was your least favorite part of the recruiting process?
Waiting to commit.  My mom said it was too early.  It was stressful a little bit.  I had to convince her every day to let me do it.
High School or Grassroots Circuit?
I would choose AAU.  It gives you way more exposure and you play in front of college coaches.
Who is your favorite NBA Player?
My favorite NBA player is Russell Westbrook.  He is an explosive guard that carries teams on his back.  He is leader and is loyal.
What team not on your schedule would you want to play?
St. Joe's.  I would matchup with Marquise Walker and my brother would matchup up with Jason Towers.  That would be a good game.
Nike, Under Armour, or Adidas?
Nike.  I am a Nike guy!  I have been my whole live.  I will have to try to adjust to Adidas at Kansas, but I am still a Nike guy.
Should top basketball prospects focus on just hoops or play other sports?
I would rather focus on one sport.  I tried multi-tasking and basketball is what I ended up with.  I tried football and it didn't work out as basketball did.