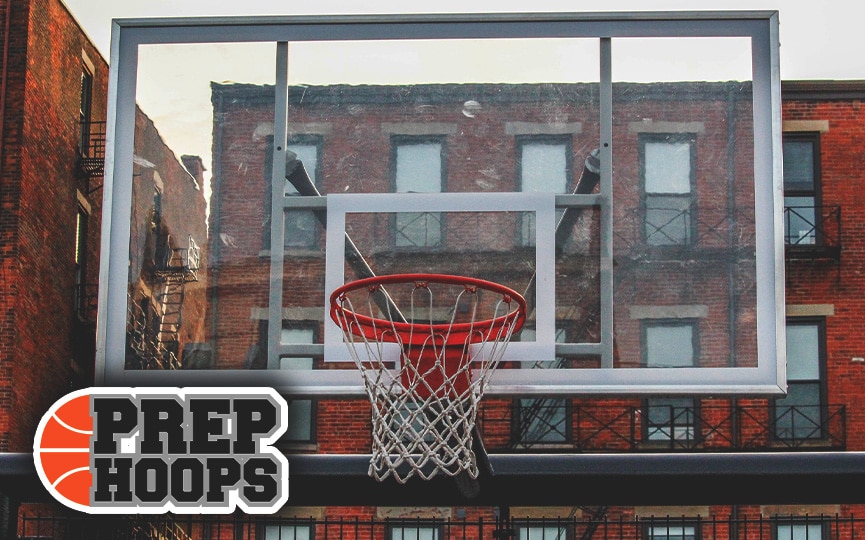 Posted On: 08/10/16 4:17 PM
Point guard is an extension of the head coach and never is that axiom more true than with King James 16u Coach Quincy Simpson and Darius Quisenberry.
A bullish guard with a bullish future, Darius glittered in July.
"I thought it went well," said Quisenberry.  "I thought our team did well overall."
For Quiz, the purpose of July was twofold: Lead the team, earn offers.
"My goal was to go out and pick up a couple offers, and I did," said Quisenberry.  "That was one of my goals."
Both Akron and Wright State offered Darius, the newest transfer in to Huber Heights Wayne High.  In fact, Quisenberry was able to visit nearby Wright State.
"I went to Wright State like a week ago for a visit," said Quisenberry.  "It was nice.  They had some nice facilities.  Their practice facilities were great."
The junior swooped over to Wright State with his parents.  They met with new Head Coach Scott Nagy.  Coach Nagy smoothly transitioned South Dakota State from D2 to D1 and hardly stumbled at all.  Now Coach Nagy and staff are scouring the state for backbone players like Quisenberry.
"I thought it was a nice visit overall," said Quisenberry.  "He talked about a lot.  First, we walked around.  Then we went to his office and had a nice talk."
Wright State pushed autonomy and the freedom they give their guards to create.  Though he is unselfish with the basketball, DQ truly thrives with the basketball in-hand and options around the arc.
Big Bang
As a 16u player, Quisenberry really didn't get too many college evaluations until recently.  Most of the coaches focused their energy on the 2017 class before.  DQ captured those two offers (Wright State, Akron), but also attracted attention from around the region.
"I heard from Ohio State, Akron, Wright State, Kent State, Miami (Oh), Ohio University, Dayton, Purdue, University of Detroit," said Quisenberry.  "Northern Kentucky University.  Butler was one too."
Lately, Ohio, Akron, and Wright State are the most active with text messages.
August is going to be a pretty light travel month, as Quisenberry began his junior school year today.
Now that he has a foundation of MAC schools, the next year will entail DQ's push to expand his brand.  The training never takes a backseat though.  The elite defender has a promising season ahead.  Wayne High will absolutely benefit from his inclusion.
Follow @dquiz23 for updates, but soon you will just have to check your TV to view the budding star.