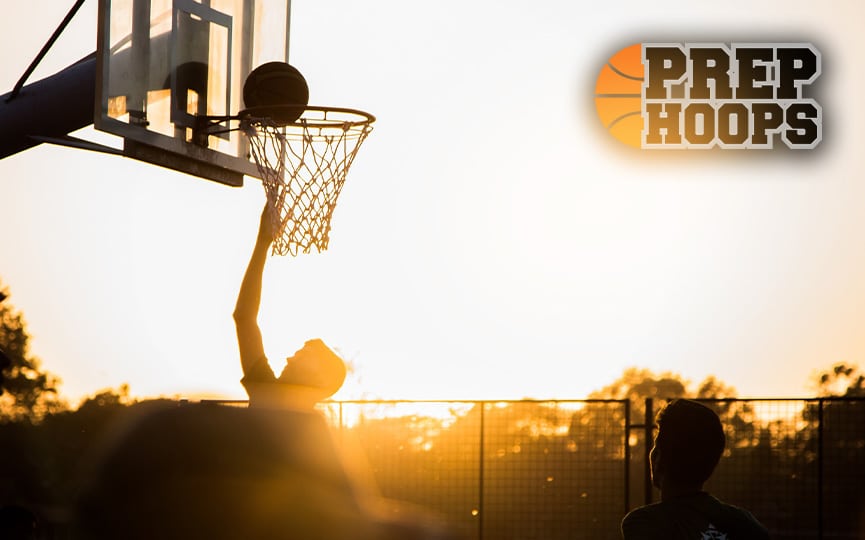 Posted On: 04/20/16 2:00 PM
MANHEIM, PA — There were no shortage of fantastic performances at the Hoop Group Spring Jam Fest last weekend.
Of course, that made picking players for our division-by-division all-tournament teams a difficult task. There were plenty of worthy candidates. We tried to identify the players who were at their best from start to finish, factoring in our own observations and notes with nominations from program directors and coaches.
Here is what we came up with in the highly competitive 17U Division:
MVP
Geo Baker, DC Blue Devils (NH), 17U. Baker was on his game throughout the three-day event, proving why he is one of the fastest-rising names in the northeast. The rangy, 6-3 junior guard was strong on both ends of the floor. He is an alert, quick defender and his offensive arsenal is expansive. Geo is off to a fast start this spring, and looks to carry his momentum into the Pitt Jam Fest.
All Tournament Team
Austin Butler, TTG Elite (PA)
Damian Chong-Qui, Team Choo (MD)
Matt DeWolf, Middlesex Magic (MA)
Edwin Ebube, Maryland's Finest (MD)
Jalen Gabbidon, York Ballers (PA)
Caleb Green, DC Blue Devils (NH)
Seth Maxwell, JB Hoops Coyle (PA)
Tshiefu Ngalakulondi, DC Blue Devils (NH)
Bobby Planutis, JB Hoops Coyle (PA)
Cormac Ryan, Middlesex Magic (MA)
Gabe Stefanini, NJ Shoreshots – Pooley 
Honorable Mentions
Jason Aigner, Higher Level Premier; Isaiah Burnett, Maryland 3D; Josh Creach, TTG Elite (PA); Kian Dalyrimple, Crown Basketball (NY); Jackson Danzig, JB Hoops Coyle (PA); Brandon Edmond, Higher Level Premier; Dom Fragala, Higher Level Premier; Matt Hanna, Middlesex Magic (MA); Tysean Hanna, Team Maryland Elite; Brendan Hoban, Jermiah Jenkins, Team Loaded 757 Black; Middlesex Magic (MA); Charles Hyman, Higher Level Premier; Matthew Johnson, Cecil Kirk (MD); Jordan Lee, Team Loaded 757 Black; Matthew Mancuso, York Ballers (PA); Brandon Mitchell, Team Loaded 757 Black; Clifton Moore Jr., Hoopdreamz (PA) Blue; Anthony Picott,Team Loaded 757 Black; Bernard Rankin, Maryland's Finest (MD); Grant Robinson, Maryland's Finest (MD); Julian Roche, DC Blue Devils (NH); Anthony Scafide, Maryland's Finest (MD); Tommy Sekunda, York Ballers (PA); James Shellington, Higher Level Premier; Damon Showers, Team Loaded 757 Black; Ronnie Silva, DC Blue Devils (NH); James Smith, Team Loaded 757 Black; Ish Waldron, TTG Elite (PA) Kohlby Washington, Higher Level Premier; Jon Williams, JB Hoops Coyle (PA)