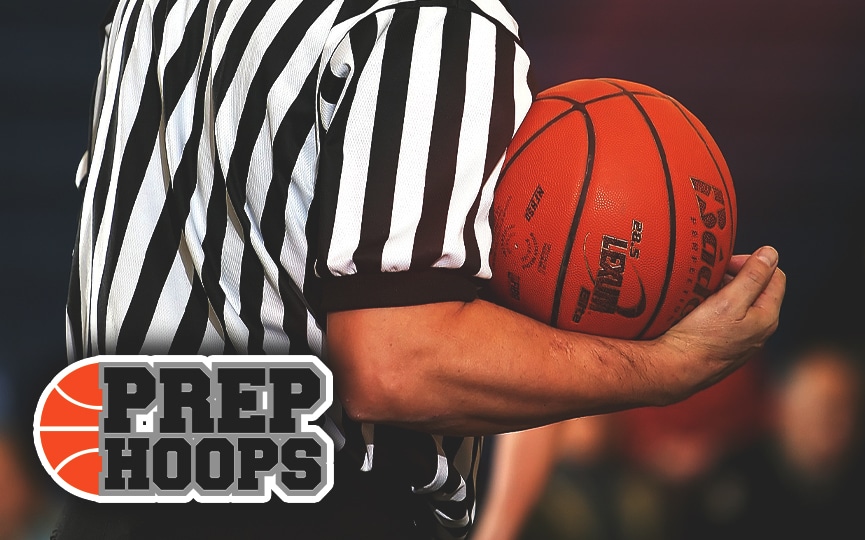 Posted On: 02/2/16 7:08 PM
There was a lot of talent at the inaugural Vantage Hoops Virginia High School Showcase, so it was difficult to pick just a handful of players that stood out. Still, in Vantage Hoops fashion, we tried our best to compile three All Showcase Teams. Here they are below.
First Team
Cameron Robinson; 2016 PG; Woodbridge
He was huge down the stretch, as he helped Woodbridge to a slim 64-62 victory over Hopewell. Robinson was effective in both scoring it and distributing it, finishing with 18 points and 5 assists, and often did it in transition or in isolation situations when his team turned to him to create.
Johquin "Pinky" Wiley; 2017 PG; LC Bird
Wiley is known for showing up when the lights are the brightest, and he did so against former #1 Norcom as Bird gave them their first loss. Down the stretch, Wiley made plays both with the ball in his hands and on the wing, and hit tough shots when they needed it. He finished with 19 points and 4 assists for Bird in their win.
Shonari Street; 2017 F; Battlefield
Street had a big day and boosted his stock by showing versatility on the offensive end and a high motor. The 6'5 forward showed the ability to score it at all three levels finishing with 21 points, and attacked the glass strong with 12 rebounds. He'll be one to watch as the summer approaches.
Deonte Jones; 2016 WF; Hopewell
Despite a loss, the Fayetteville State commit was possibly the best player on the floor finishing with 21 points and 12 rebounds for Hopewell. Jones showed his deadly range, as he hit four triples, and showed that he can create for himself in transition as well.
Mike Barfield-Owens; 2017 WF; Princess Anne
We knew he was productive, but Barfield-Owens took over for his team as they had an impressive comeback win over Prince George in the opener. He showed athleticism, a high motor and the ability to play all over the floor finishing with 30 points and 9 rebounds for the Cavs.
Second Team
Cory Hill; 2016 PG; Prince George
Hill was the best playmaker on the floor for Prince George, and almost willed them to a victory over Princess Anne. The 5'8 PG lived in the lane and created for himself and others, and finished with an impressive stat line of 22 points, 8 rebounds and 5 assists.
Damian Knowlin; 2016 WF; Kecoughtan
Despite foul trouble that limited him to just 13 minutes, Knowlin finished with 24 points, 19 of which came in the fourth quarter as he spearheaded a Kecoughtan comeback that fell short against Battlefield. The Hampton commit showed strength and a scoring mentality as he attacked the rim through double teams for easy buckets.
Richard Legree; 2016 WF; Meadowbrook
Legree was efficient on both ends of the floor, and finished with a solid double-double of 21 points and 12 rebounds. He showed his ability to hit shots from all three levels, attacked the glass and played hard throughout the game despite losing to Landstown.
Mike Christmas; 2019 WF; Landstown
He may just be a freshman, but Christmas has big time game. He showed his tenacity in the paint on the offensive glass, and his fundamentals as he worked well in the mid range off of one or two dribbles. He finished with 16 points and 5 rebounds.
Miles Gibson; 2017 PF; Millwood
Millwood had a balanced attack in their blowout over Williamsburg Christian, but Gibson was perhaps the most productive. A combo forward, he finished at the rim and was a paint presence and versatile scorer that finished with 13 points and 9 rebounds.
Third Team
Daryus Evans; 2016 PG; Landstown
Known as a shooter, Evans showed off his range along with a lot more in helping Landstown to a big 77-58 win over Meadowbrook. Evans hit three triples, and was in relentless attack mode throughout the game. He finished with 17 points on the night.
Antoine Ford; 2016 PG; Hopewell
Ford stepped up big for Hopewell, especially down the stretch. Their only true ball handler, Ford was able to create shots for himself in the half court when things broke down. The athletic guard and available senior finished with 14 points and 3 blocks for Hopewell.
James "Amp" Williams; 2016 WG; Meadowbrook
A deadly scorer, Williams showed his ability to fill it up in bunches for Meadowbrook. The Monarchs turned to him when they needed a bucket, and he responded with 26 points. He was especially effective getting to line, as he was 15-for-18 from the free throw stripe.
Charles Falden; 2016 WG; LC Bird
One of the best available scorers left, Falden showed again why he's so effective. The 6'3 wing finished with 14 points, and did it from all over the floor. He was able to get his own shots in transition and in the half court set, and was often the focal point of the offense when Wiley was doubled.
Kevin "KJ" Davis; 2017 F; Norcom
KJ was the most consistent player for Norcom, despite a lot of attention being paid to him by the LC Bird defense. Davis ability to shoot it from deep was big, as he continued to stretch the Bird defense further and further out. He finished with 18 points, including 3 triples.