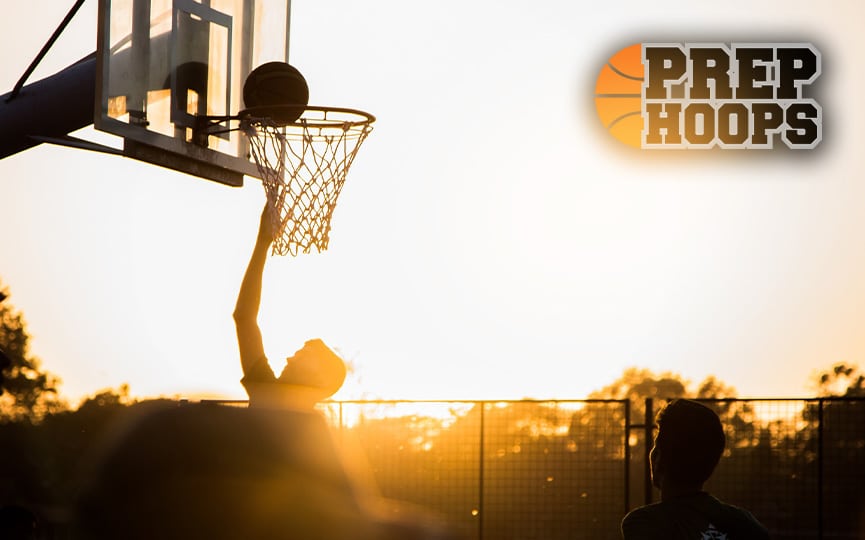 Posted On: 02/25/16 2:04 AM
It was a night of chalk. The top seed in each first-round 5A matchup on Wednesday night prevailed, with the lone exception of ninth-seeded Highlands Ranch topping eighth-seeded Monarch, setting up some very intriguing second-round games on Saturday.
There were plenty of impressive performances on the first night of what should be an exciting postseason. Below is a list of some of the biggest standouts from Wednesday.
Braxton Bertolette, 6-2 junior guard, Fossil Ridge
The sharpshooter keeps rising. Bertolette was lights out in Ridge's 73-59 victory over Brighton, scoring 37 points and knocking down 8-of-10 3-pointers. Bertolette has seen his stock rise faster than any player in the state this season. He's an elite shooter who will be Division I-bound, likely at the major-conference level.
Jack Buckmelter, 6-2 senior guard, Denver East
Buckmelter seems to step up in big games, so it's no surprise he's starting to heat up as the Angels begin their postseason run. Buckmelter scored 23 points in East's lopsided victory over Hinkley, setting up a game at Grand Junction on Saturday. Buckmelter, a high-academic guard, who has yet to sign with a program, hit 3-of-6 shots from 3-point range and also added seven assists.
Daytone Jennings, 6-8 senior forward, Denver East
Jennings was a model of efficiency in the victory for the Angels, scoring 18 points on 9-of-11 shooting from the floor to go with eight rebounds, three assists and three steals.
Cal Zeb Roberson, 6-4 junior guard, Rampart
Roberson scored 21 points on 8-of-11 shooting in the Rams victory of Loveland, which puts them into a second-round matchup against Cherry Creek on Saturday.
Andre Sepeda, 5-8 freshman guard, Greeley West
The sixth-seeded Spartans had a balanced effort with four players in double figures as they easily dispatched of Douglas County. Sepeda, one of the state's top 2019 players, had 11 points. He hit 3-of-4 3-pointers and added four rebounds and four assists. Senior Preston Marion (12 points, 10 rebounds) was also big.
Brian Read, 6-6 junior forward, Fort Collins
Read is a talented and versatile forward who continues to get better, and he will be a player to watch on the spring and summer circuit with Billups Elite. On Wednesday, Read scored 18 points on 8-of-10 shooting and added seven rebounds, helping the Lambkins cruise past Fruita Monument to set up an intriguing matchup at second-seeded Regis Jesuit at 6 p.m. Saturday.
Dominic Coleman, 6-4 senior guard, Chaparral
Coleman, who has been excellent all season for the Wolverines, made sure his final high school season was going to have at least one more game by scoring 22 points and leading Chap to a 66-60 victory over Broomfield. Coleman, likely headed to a junior college to begin his career, has been one of Colorado's top guards all season.
Ronnie DeGray III, 6-4 freshman guard, Chaparral
What a coming-out party for the freshman. In the biggest game of the season, DeGray scored a season-high 18 points on 7-of-12 shooting and added 11 rebounds. A monster double-double when his team needed it most.
Elijah Coleman, 6-2 senior guard, Aurora Central
In the Trojans' 63-50 victory over Heritage, the Black Hills State-bound Coleman had 16 points, six rebounds and six assists. It was another huge night for the team's talented backcourt duo, as LaDarius Thomas added 17 points.
Isaac Essien, 6-0 junior guard, Mountain Vista
Essien missed several games toward the end of the season with an injury, but he returned in a big way Wednesday, tallying a double-double with 15 points and 10 assists.
Jake Belknapp, 6-8 junior forward, Mountain Vista
Playing opposite talented Fairview big man Frank Ryder, Belknapp came up with a big 19 points and 10 rebounds. He's sure to attract attention on the Chaos 17U team this upcoming grassroots season that will be playing on the Adidas Gauntlet circuit.
Will Wittman, 6-3 senior wing, Arvada West
The athletic, unsigned senior had a big game in Arvada West's rout of Castle View, scoring 16 points to go with 10 rebounds, six on the offensive glass. He made 7-of-10 shots. Luke Neff added 17 points for the Wildcats.
Jack Fiddler, 6-4 senior forward, Highlands Ranch
The senior leader set the tone for Highlands Ranch in their first-round victory by scoring 17 points, setting up a matchup with Eaglecrest on Saturday. Fiddler is a super-high academic, strong shooting forward who should have a number of Division III opportunities.