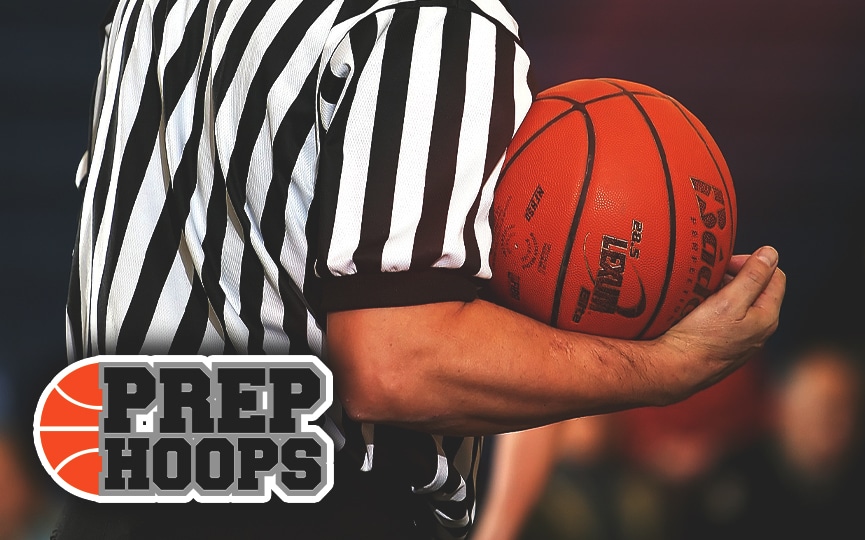 Posted On: 02/4/16 2:08 PM
Our Contender Profile series rolls on today with a look at one the state's biggest surprise teams this season: The Doherty Spartans.
The Spartans, who are 15-2 overall and 7-0 within the league, are on a nine-game winning streak and grabbed control over the league race last week with a buzzer-beating victory over league Colorado Springs Metro League rival Palmer — a win that gave Doherty a two-game cushion in the standings.
Led by an energetic young coach who breathes basketball in Jarris Krapcha, the Spartans are a fun team to watch because they clearly enjoy playing together, and they have a load of complementary pieces that fit and have formed chemistry. They share the ball on the court, with five different players averaging at least seven points per game.
"It's comes from guys who really get along well off the court," Krapcha said. "We spent a lot of time together this summer. It was my first full year with this group of kids, and they get along. You go in our cafeteria right now and you'll see them all eating lunch together. It's a group that likes each other off the court and you can see it on the court."
Krapcha liked the look of his team from the time their summer workouts began. He had a good mix of athletes and skilled players. Perhaps most importantly, he picked up on a level of toughness — both mentally and physically — that is paramount in winning teams.
When junior Brevin Brimble hit a game-winning 3-pointer at the buzzer over Cherokee Trail in the Spartans' season-opener, it set the tone for a season defined by an us-against-the-world mentality. Doherty followed with non-league victories over Legend, Fairview, Castle View and Lincoln, among others.
"We had some of those same opportunities last year and we came up empty in every single one," Krapcha said. "We know we don't get up to Denver at the end of the year to play those top teams, and that was opportunity, so we had to take advantage of it."
Leading the way for Doherty through this special season is one of the state's most dynamic backcourt duos in Brimble at the point and senior combo guard Dalven Brushier, who may be one of the state's most underrated players. All Brushier has done this season is average 18.9 points, 5.4 rebounds, 3.4 assists and 1.2 steals per game. He's driving basket against Palmer on Saturday helped the Spartans stay perfect in league play.
"I think he's a little underrated, and I think it's because he's in The Springs, but he can play with any guard in the state of Colorado," Krapcha said. "He's strong, he's athletic, he's really improved his jump shot. He's got a tight handle, averaging almost four assists per night, rebounding very well for his position. To top it all off … he can get to the rim almost as well as anyone else."
Krapcha said Brushier (right) has drawn heavy interest, and a couple offers, from Division II schools in the RMAC, and there are a couple low-Division I programs "keeping tabs" on Brushier.
"He wants to see how things shake out at the Division I level in the spring and kind of make his decision then," Krapcha said.
And teams trying to send the kitchen sink at Brushier do so at their own peril, because Brimble (below), averaging 15.2 points per game this season, can light it up in a hurry.
"Brev can go, there's no question about it," Krapcha said. "He's got game experience. He's played against big-time competition on the AAU circuit with the Miners. He doesn't back down from anybody. He's a tough kid, and obviously is skill set is very, very good."
Krapcha has also received some big contributions from some more unheralded players. Joe Golden, a sophomore, has stepped into the starting lineup and has brought his toughness as a football player to the floor during his first year on varsity, averaging 5.4 rebounds per game.
"He's just rugged down low, a strong kid," Krapcha said.
Junior Kayden Washington, a 6-4 forward who "plays extremely hard," has chipped in 9.6 points and 5.1 rebounds per game, and senior BJ Hardy has provided a big scoring punch off the bench at 8.9 per game. Defensively, the Spartans possess one of the state's top perimeter defenders in Emmanuel Burleson, who has been tasked with slowing the opposition's best guard every night.
These pieces have added up to a strong season through the first 17 games of the season for Doherty, but the Spartans aren't satisfied. They want to shore up their half-court offense to make themselves more prepared for the grind-it-out nature of the playoffs. Most importantly, they want to keep sharpening the chip-on-the-shoulder edge that has served them so well.
"If we want to get a high seed," Krapcha said, "we can't slip up."