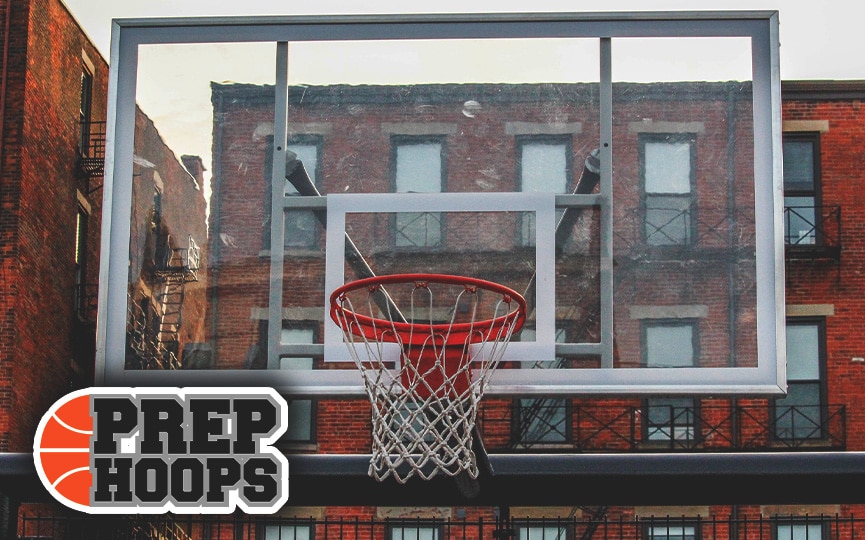 Posted On: 02/3/16 3:00 PM
People who truly know me are very aware today is one of my favorite days of the year!  I am a huge college football fan and National Signing Day should be a holiday in my opinion.  For the past four years I have done my all-basketball football team.  These are legit basketball prospects, that if they opted to play football in college would be D1 prospects at that position!  We start with the offense.
QB  Javon Williams (Centralia)
We will go with the young signal caller from the Orphans at QB.  He was a star as a sophomore on the gridiron and is a solid role player for the basketball team early in his career.
RB  Da'Monte Williams (Peoria Manual)
Williams is a powerful 6'3" athlete that is smooth getting through traffic with speed.  Perfect running back option!
RB  Antonio Williams (Proviso East)
Williams was in this same spot a year ago.  The uber athlete and dynamic guard has strength and speed at 6'0" to both run in between the tackles and be a pass catcher.
WR  Isaiah Roby (Dixon)
Great size at 6'8" with length and elite athleticism.  Big red zone target to throw the fade too.
WR  Collin Stallworth (Rochester)
This power forward had a monster season on the gridiron putting up epic numbers.  Might end up going this route in college.
WR  CJ Coldon (Belleville Althoff)
Along with Stallworth, Coldon was one of the most productive junior receivers in the state last season.  Garnering offers in football and D1 interest in hoops.
H-Back  Christian Negron (Larkin)
Negron is our mismatch guy that can line up at H-Back, tight end, slot, or out wide.  Freakish athlete that has speed and agility.
TE  Jordan Goodwin (Belleville Althoff)
One of the best basketball prospects in 2017 was also an outstanding TE on a great Althoff team this year.  He plays with a football mentality and I wouldn't want to try to tackle him!
LT  Loudon Vollbrecht (Geneva)
Vollbrecht is a huge offensive tackle at 6'9" that had D1 offers in hand.  He opted to play basketball in college.  Will be our blind side left tackle.
RT  Royce Newman (Nashville)
The Nashville power forward is a top 200 football recruit nationally and is headed to Ole Miss.  He will anchor the right side of our line.
G  Zach Grady (Bolingbrook)
Big and physical post that can anchor down low will be a physical presence on our offensive line.
G  Jordan Cunningham (Danville)
Physical and light on his feet this Danville product is a must at guard in both pass blocking and as a road grader.
C  Ammar Becar (Niles Notre Dame)
Smart and tough!  Check that with this Niles Notre Dame post who will make the calls at center for our team.
PR/KR  Charlie Moore (Morgan Park)
You can't leave the dynamic Charlie Moore off this squad.  With his quickness and elusiveness he should provide good field position and big plays in the kicking game!