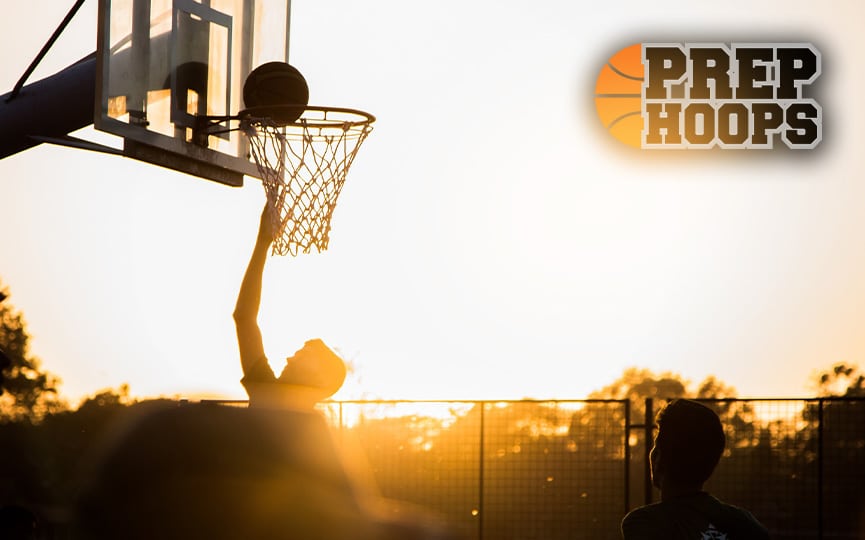 Posted On: 02/3/16 6:00 PM
People who truly know me are very aware today is one of my favorite days of the year!  I am a huge college football fan and National Signing Day should be a holiday in my opinion.  For the past four years I have done my all-basketball football team.  These are legit basketball prospects, that if they opted to play football in college would be D1 prospects at that position!  Here is our defense.
DE  AJ Epenea (Edwardsville)
In the easiest pick of all time we go with the best defensive lineman nationally in 2017.  Epenesa is a complete man child on the hardwood, gridiron, and in track.  He is an out of this world athlete.  Committed to Iowa.
DE  Jamal Nixon (Fenwick)
Nixon is a versatile basketball player that plays with smarts.  He can do that on the football field as well getting up the field as a pass rusher and dropping in coverage situationally.
DT  Joey St. Pierre (Richmond Burton)
St. Pierre is a wide bodied and physical post that will be great stuffing the run and has the ability to cause havoc in the backfield.
DT  Anthony Cameron (Hyde Park)
HUGE nose tackle that will take up multiple blockers and allow our linebackers to run free.  Light on feet for size.
OLB  Rhashaun Epting (Proviso West)
Epting will be going this route in college as well.  The New Mexico commit is a very good pass rushing and cover linebacker who played well for the Illinois Wolves on the travel team circuit.
OLB  Raekwon Drake (Orr)
Athletic, powerful, and fast!  Check all of the boxes on this sophomore who will chase guys down all over the field.
MLB  Malik Binns (Morgan Park)
Binns is strong and at the point of attack and powerful enough to shed blocks and tackle ball carriers.
CB  Jamal Burton (Morgan Park)
Freakish hops and great speed.  He already plays with a defensive mentality on the basketball court!
CB  PJ Pipes (Lemont)
Physical corner with size that can jam man at line of scrimmage and stay with them in coverage.
FS  Coreyoun Rushin (Westinghouse)
Athletic and rangy wing that will be more than serviceable at free safety covering the deep ball with his speed and high point jumping ability.
SS  Tyler Chisom (Proviso East)
Chisom is fast enough to cover and will lay pass catchers out if they try to come over the middle!