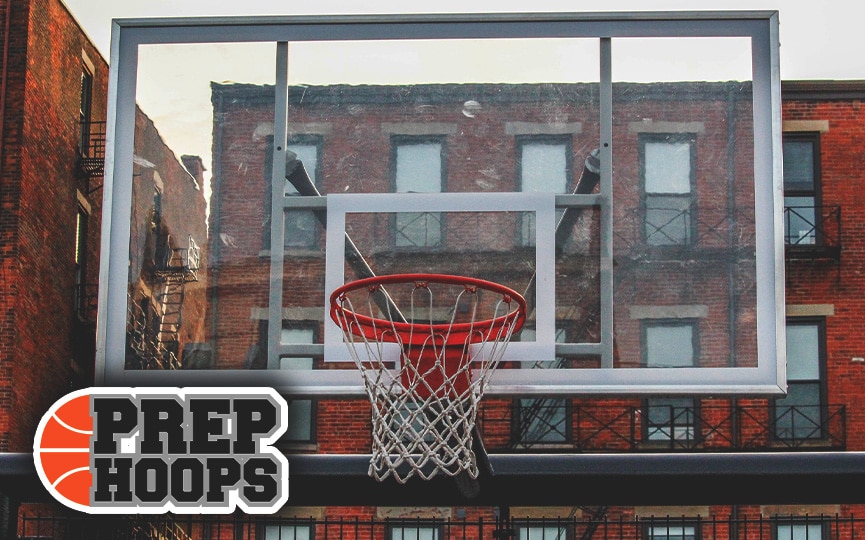 Posted On: 02/10/16 4:30 PM
Fairfax, VA – This year marks the 39th anniversary of the McDonald's All American Boys Game. Paul VI senior VJ King, who's signed to play college hoops at the University of Louisville, became the first ever Panther to be selected to the game.
VJ was honored today during a presentation at Paul VI Catholic High School courtesy of the McDonald's All American Games Hometown Heroes presented by American Family Insurance with his family, coaches, faculty, teammates, and the media in attendance.
Congratulations to @PVIHoops senior @VJKing13 for earning a spot on the 2016 @McDAAG East Team Roster! #VaHoops pic.twitter.com/Xooyxe9Q2T

— Adam Ayalew (@Akayalew) February 10, 2016
Basketball has been a passion of VJ's since he was about 8 years old. He's always been a gifted scorer, but he didn't really know what he was truly capable of until just prior to his senior year.
"Towards the beginning of this year, once I started hitting my stride, I started to realize I had a real good chance of making this [McDonald's All American] team," King stated. "That's what motivated me for the most part to go out there and perform."
VJ's father, Vincent Sr., recalled his son's 7th grade experience at the John Lucas Camp. That year, VJ was on the same team as current Milwaukee Buck and former McDonald's All-American Jabari Parker. VJ mentions Parker among those he patterns his game after along with guys like Michael Jordan and Kobe Bryant.
"I watch a lot of Jabari Parker, I think I can mirror his game a little bit," he said.
This year, VJ has earned a bevvy of individual accolades, including being named to the Annual Jordan Brand Classic Roster. Despite all his awards and recognition, he is focused on one thing, and one thing only – winning a championship.
"I've gotten all the individual stuff I can get, right now more than anything I want a championship," he said.
Last year, the Panthers fell just short in the VISAA Division 1 Championship to Cape Henry. King explained that in order to get back to that point, it starts on the defensive end.
"Defense, that's the biggest thing. We know we can score with the best of them. As long as we stop people and defend as a group, we have a chance."
The McDonald's All American Games are the only democratically selected prep all-star event in the county. Congratulations to VJ on being selected for this tremendous honor. The 39th Annual McDonald's All American Boys Game at the United Center will be televised live on ESPN this March 30th at 9:00 PM EST.