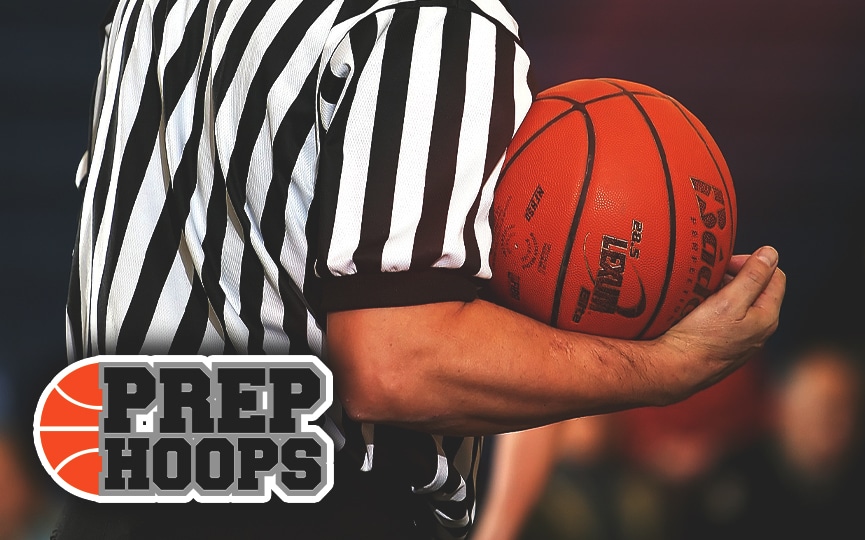 Posted On: 01/25/16 7:00 AM
Louisville Valley's 6-foot-2 wing Eric George feels like he's flying a bit under the radar right now – and that's just the way he likes it.
The 6-foot-2 shooting guard – PHK's 59th-ranked 2017 –  is seeing some initial Division I interest right now, but says this summer, during his 17U season, he plans of making some noise.
"No offers right now, but I like that," said George. "I've got interest from Evansville, IUPUI, KWC (Kentucky Wesleyan College), Indiana University Southeast, and Eastern Kentucky. I feel like I'm going to get looked at more this upcoming spring and summer . I feel like I'm the most slept on player in the 2017 class – but I like it"
The talented 2017 says his focus right now is not on his recruitment, but simply becoming  a better player.
"I like being slept on because I'm not with the hype – I'm just trying to hoop," he said. "I don't care who the best is, I just care about getting better, and getting scholarships."
George went on to define his playing style, and his role with the Vikings. 
"I'm a wing, my strengths are shooting and reading the defense. My style of play is different than most; I'm not that athletic but I find ways to put the ball I'm the basket," he said.
"My role is scoring the ball – pretty much I have to do it all. My play this season has been good, and I feel like I'm getting better. I will be working on my ball handling moving forward, my athleticism. and getting quicker."