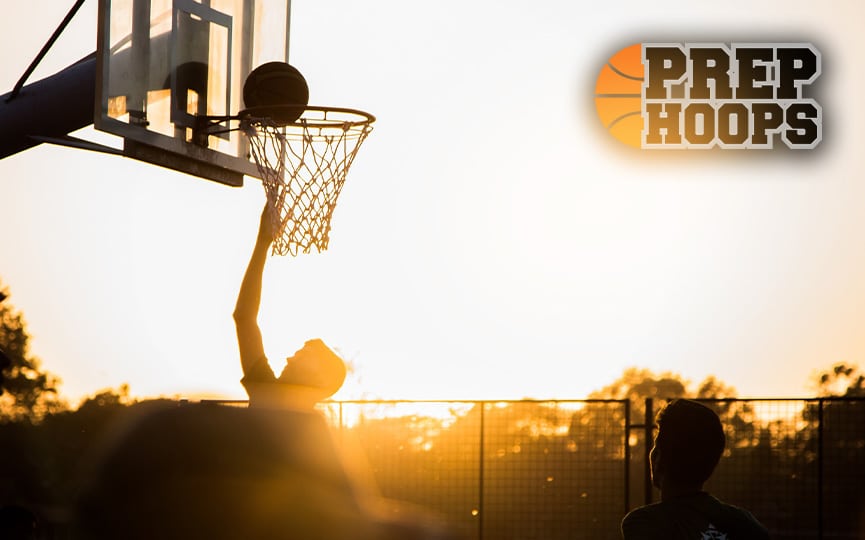 Posted On: 01/28/16 9:53 PM
Count Hunter Maldonado among those playing basketball in Colorado, outside the reach of Denver, who are playing with chips on their shoulders.
"I think being in Colorado Springs, we sometimes don't get a lot of recognition," Maldonado said. "So it means a lot to represent the players down here. We're all coming up and have a lot of talent. I'm representing where I live and it means a lot."
Maldonado represented the Springs in a big way last week when he averaged 29 points in wins over Palmer Ridge and Discovery Canyon, performances that helped him be voted the Prep Hoops Colorado Player of the Week.
Maldonado, a 6-foot-5 wing who is one of the state's hidden 2017 gems, is having a breakout junior season, averaging 21.7 points, 6.7 rebounds and 2.1 steals per game for 12-4 Vista Ridge. His scoring average is tops in the cutthroat 4A Pikes Peak League.
"Probably just my consistency," Maldonado said when asked what has triggered such a big season. "My shot has gotten a lot more consistent. And I'd say with my maturity, I've grown a lot with that over the past year."
Maldonado credited his Vista Ridge coach Joe Hites for helping him with a shot-pocket adjustment that has helped him find great consistency with his jumper. He's shooting 36 percent from the 3-point line, 47 percent from the floor and 70 percent from the line.
He demonstrated even greater range in the win over Discovery Canyon last week, when his career-high 39-point outing included a buzzer-beating half-court shot just before halftime.
"My 3-pointers were way off, actually," Maldonado said. "I hit just one three and it that half-court buzzer-beater. Everything else was inside. Everything was post work and getting to the basket."
Like good teammates do, Maldonado's Vista Ridge pals gave him some good-natured ribbing for not turning his 39-point game into a 40-spot.
"Oh, yeah. I caught a bunch of crap," Maldonado said with a laugh. "I've really been working on my free throws, and that was the best free-throw outing I've ever had, 10-of-12. But they gave me a lot of crap for missing those two free throws and not getting 40."
His versatility has already earned Maldonado some attention on the recruiting trail. He said he's received letters from Weber State and the University of Denver, and a coach from South Dakota attended Vista Ridge's 63-62 victory over Sand Creek on Wednesday.
"And I've got my coach helping me talk to some other people, getting my name out there," Maldonado said. "He thinks I could play mid-major (Division I), but no one really knows about me."
That's why Maldonado, who plays AAU ball with the Colorado Miners, is eager to get into the spring live period and show people what he's all about.
"I think I'm going to have a coming out party," he said.
Before that, though, Maldonado wants to have a strong finishing kick to what has been a breakout high school season for himself and Vista Ridge.
"This is the closest we've been as a team since I've been here," he said. "We've been having team dinners, have really built that team chemistry. We all believe in one another and trust one another."