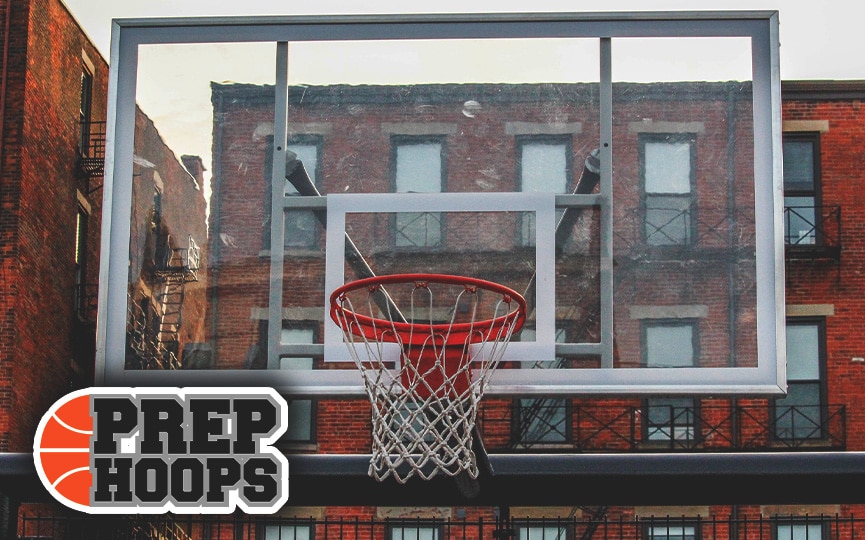 Posted On: 01/5/16 2:03 PM
De'Ron Davis, Colorado's top player, has been nominated for selection in the 2016 McDonald's All-American game.
Davis, Overland's 6-foot-10 senior big man, will begin his college career next season at Indiana. He's Prep Hoops Colorado's top-rated 2016 player and is averaging 15.6 points, 9.9 rebounds and 5.0 blocks per game this season in the face of constant double- and triple-teams. Before Christmas, Davis helped lead Overland to the title at the loaded Tarkanian Classic in Las Vegas.
Davis, the only boys player from Colorado nominated for the McDonald's game, has greatly improved his game since the end of last season, when he led the Trailblazers to the Class 5A state title. He's expanded his catalog of post moves, improving his foot work and touch at the basket. But he's also honed a consistent jump shot that can extend to the 3-point line. His simply one of the most skilled and versatile big men in the country.
The McDonald's All-American game will take place at the United Center in Chicago on March 30. The rosters for the game will be selected on ESPNU at 8:30 MT on Jan. 17.
For now, the more pressing concern for Davis and the 7-0 Trailblazers will be their game at 7-0 Regis Jesuit on Tuesday night, a battle featuring two of the state's four remaining unbeaten Class 5A teams.