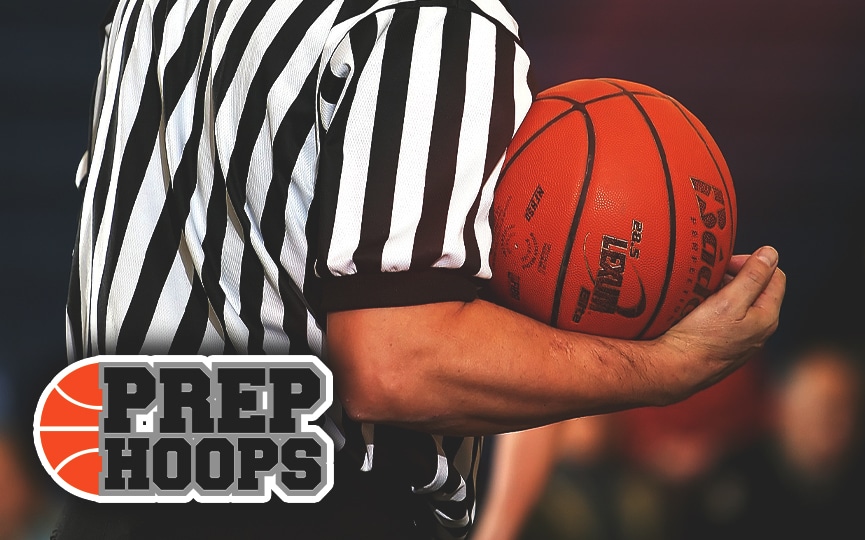 Posted On: 12/18/15 4:47 PM
Last season Edmond North finished with a record of 10-14. However, things have changed at Edmond North, The Huskies are off to an amazing start to the 2015-2016 season. Edmond North under the leadership of Terry Evans has thrived in December. Evans, former Central Oklahoma Head Coach, has been here before.
He guided the Midwest City Bombers to three State Championships in four seasons as Head Coach. This time around one thing is different, Evans is having the chance to coach his son, Tre Evans. The relationship they have shines on the court.
The two work perfectly together on the hardwood at Edmond North. Tre signed with Old Dominion in the early signing period, with recruiting out of the way, Tre has been able to focus solely on his senior season. This season Tre has taken over the Point Guard duties at Edmond North and elevated the Huskies to new heights.
Tre feeds the ball to his teammates for easy looks at the basket. The duo of Tre and 2017 Guard Marques Wilson has been unstoppable. They have combined to nearly average over 40 points per game for Edmond North.
The seniors at Edmond North sense the change around the Huskies Basketball program. Tyson Anderson and Mason Turner credit Coach Evans for the turn around. The biggest changes that have been made on the court is the Huskies are playing tough defense and sharing the basketball.
One of the big changes physiologically for Edmond North is the mindset Coach Evans has instilled in his players. He believes in his players and motivates them to be the best they can be on the court. It is unclear if Edmond North will win the Class 6A Gold Ball, but it is very evident Edmond North is one of the top contenders.
Coach Evans has turned around a program that at this time last year was 2-3. Tonight Edmond North travels to Deer Creek seeking their sixth straight win. If the Huskies continue their success they will be undefeated heading into a matchup on January 5th with the defending Class 6A State Champions Mustang Broncos.