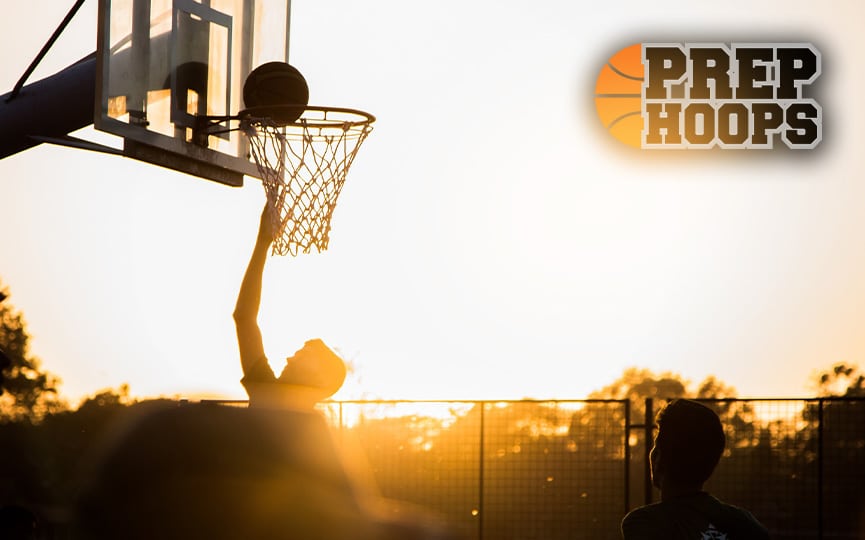 Posted On: 12/11/15 4:00 PM
Over the past week we have been presenting the top 20 players in the state of Arizona, regardless of class. Here is the final edition of the list, our top five players in Arizona regardless of classification.
5. Wyatt Lowell 6'9″ PF 2016 Williams Field
Lowell is undoubtedly the state's biggest recruiting coupe of the 2016 class, choosing Utah Valley University over a pair of high major offers and high major interests from a multitude of other programs. The fact is Wyatt has a unique ability to handle and shoot the ball at his size. He plays with great poise, makes good decisions with the ball, and is a versatile scorer that can stretch the floor, take bigger defenders off the dribble, and post and shoot over smaller defenders.
4. Mitch Lightfoot 6'8″ PF 2016 Gilbert Christian
Lightfoot is considered the top player/prospect in the senior class and for good reason. The 6'8″ forward plays with a chip on his shoulder. He plays with great toughness and proved that he can be effective against high level competition on the travel circuit with Arizona Power. Mitch is a lengthy and vertically gifted interior presence that not only plays with aggression but has good footwork and a soft touch at the rim. He is relentless around the basket, constantly challenging defenders at the rim which often leads to him finishing a highlight reel play or sinking two free throws. Defensively he is a very solid help defender due to his ability to block shots. After a strong spring and summer Lightfoot signed with one of the elite blue blood programs–Kansas University.
3. Alex Barcello 6'2″ PG 2017 Corona Del Sol
There were many that considered Barcello as the top player in the state regardless of class in his sophomore campaign. It was a very arguable point as he was the orchestrator of the state's top team Corona del Sol who won the state title in convincing fashion. Alex is a poised performer that plays with wisdom beyond his years. He understands how to control pace of the game, makes great decisions with the ball, and has the ability to effectively score and distribute at a high level. Even in his lowest moments he positively impacts his game with his ability to stretch the floor and make the right play. Barcello is a low high major prospect.
2. Deandre Ayton 7'1″ C 2017 Hillcrest Prep
Widely considered the nation's #1 prospect in the 2017 class, Ayton is a special player that isn't often seen at the high school level. The international import transferred to Hillcrest Prep from Balboa City High School near San Diego and his impact has been well noted. At 7'1″ DeAndre has a large frame combined with high level athleticism. He plays within himself and, though he has a multitude of skills, he sticks what makes him a dominant center: blocking shots, rebounding, running the floor, finishing at the rim, and knocking down the occasional open jumper. Because of this he puts himself among the top in a group of elite national performers. There is no question that he is a high major prospect and, barring injury, should be a lottery pick in the near future.
1. Marvin Bagley 6'9″ PF 2018 TBA
While it is true that Bagley is not technically playing in the state of Arizona right now, he is still an in-state resident and his last school was Hillcrest Prep. As a freshman the 6'9″ forward played second-fiddle on a very talented Corona del Sol team until coming into his own late in the season, making himself not only the best prospect in Arizona but the best player as well. There are few prospects that, as sophomores, have shown the tools or had the success that Marvin has in his short time as a high school player. He is a lengthy forward that has legitimate perimeter skills including ball handling, passing, and shooting ability and he is also a very good athlete. Defensively he is capable of effectively guarding all five positions on the floor and has also played all five offensively. Potentially he is a generational prospect. With continued development, his ceiling is as high as any national prospect emerged since 2003.