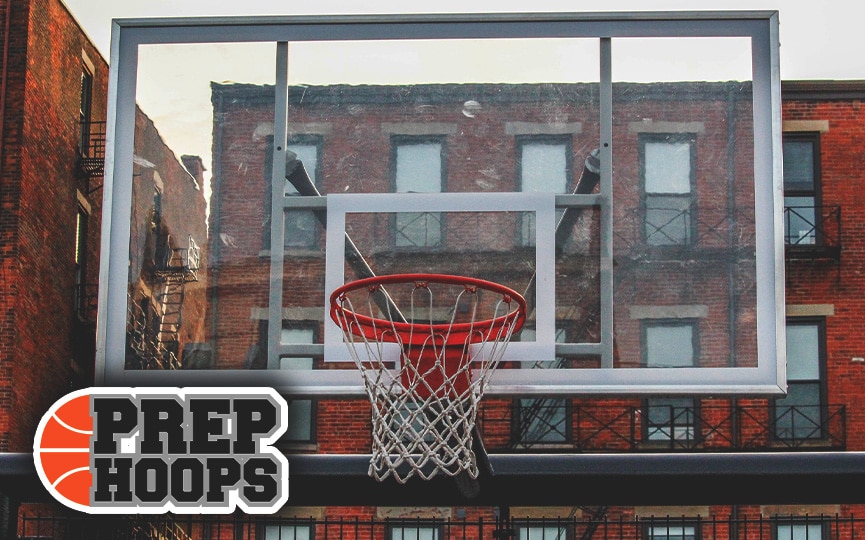 Posted On: 12/16/15 2:31 PM
Tuesday night was for the most part a full slate of action across the state of Minnesota.  There weren't many blockbusters but a few upsets to talk about.
Before we go any further remember, this is purely scorebook/scoreboard talk.  We have no idea about the flow of most of these games.  But that shouldn't matter as people always say, it's only about the Ws and Ls in this world right?  (That is unless it's your own child's team which then means that people talking about the game better know that the losing team played good for 21 of the minutes and no generalizations best be taking place!).
That is noted.  Right Rochester Century?  Off now to the scoreboard talk, The Rundown!
Misc
There are so many "Academy" schools out there.  Starting to wonder what we are missing. Maybe "Xbox Academy" or "IAcademy" or perhaps "Fast Food Culinary Academy"? Maybe "Conover Photographic Academy"!  I like that one. The ad could be, "I'm not just the photographic educator, I'm also your super hoops instructor!"

The Superior Spartans of Wisconsin play 13 games in Minnesota this year.  Last night's win over Duluth Marshall makes them 4-1 here. Only loss is to Waconia.
AAAA
No Amir Coffey last night.  Not sure why.  Maybe to rest his leg after the very physical Wayzata and Apple Valley games?  Ishmael El-Amin scored 24 as the Royals rolled Roosevelt 91-58 anyway.

Staying in the Lake Conference, Tonka beat Orono by 23 meaning they have beaten Edina, CDH, and Orono in five days. That is quite impressive.  Also, if the box score is right, Burt Hedstrom and Isaiah Carver-Bagley came off the bench for a combined 25 to support the 25 of Amar Miller.  Not to mention a defense without Max Cooper limited Sam Sustacek to two scores.

Hastings over Hill-Murray meaning the defending Metro East champs are 3-4 with a new team, while the Pioneers are still winless in six games.  Never expected that to happen.

Don't look now but Minneapolis Southwest is tied for second in the City Conference with Henry at 3-1.  They have beat Roosevelt and Washburn in back to back game. Johnny Sykes scoring 18 a night for the Lakers.
Eastview was looking to take that step up but on that next step was 6-foot-9 skilled Nathan Reuvers and he pushed the Lightning down a few notches with his 27 points around the basket.  On paper the Lightning had four in double figures so the balanced seemed to be there but the real balance was North having eight guys score multiple field goals around Reuvers.
The outstanding balance of St. Louis Park wins again beating another upstart, Richfield, 76-59.  They had four more in double figures as they usually do with Cire Mayfield scoring 18 and Ryan Domres 16.

Yes the Tribune was wrong, N. St Paul beat their Southern namesake by 39 points and not the other way around.

Mounds View is 7-0 after beating rival Roseville.  The challenge of Fridley and the Bethel event is right around the corner.  For now the Mustangs are undefeated and Nate Albers is scoring 26 points a game.  The Mustang opponents are a combined 16-32 so far this year though so we are still waiting to see what type of team they truly are.  Spring Lake Park and Forest Lake are solid wins though.

Burnsville has now lost six straight since beating EP in the opener.
AAA
Travis Toivonen continued a superb year for the second ranked Red Wing team putting up 24 points and 12 rebounds leading his team on a late 9-0 run that broke a tie and gave his team a nine point won over Austin.
Kade Hart scored 21 and lead the Falcons of Faribault over Owatonna 56-51 boosting them to 3-4 and getting a win over their I35 rivals.  That game dropped the Huskies to 3-4 as well.
Delano over Fridley 76-67 in a nice Class AAA game.  The Tigers are getting 18 a night from both Calvin Wishart and Matt Kreklow.  Only oops was to Big Lake who has won two games.  Delano is now 8-1 on the year which is a big step up from last season.  Looks like the coach is doing a nice job once again!

Marshall got another important win in beating undefeated JCC by eight.  The Tigers are starting to put things together after that rough start.  They have talent but were breaking many new guys in. Now that talent is starting to catch rhythm.

A team we all may need to start paying attention to is Fergus Falls.  Undefeated so far.

St. Cloud Apollo over Cathedral 66-63 in yet another close game.  Its' the fourth one score game of the Eagle season (they also had a six point loss to Willmar) leading Apollo to 3-3.  Want to see a good game Thursday? Head to Sauk Rapids-Rice on Thursday.  Odds are you will see a close contest.

Last week it was the East Cougars slipping and Northfield jumping into the Class AAA rankings.  This week East beats the Raiders by three and it's the Cougars now on the upswing.
AA
Huge win for Rockford using the 1-2 punch of Carter Olsen and Nick Schultz to score 41 of their 49 in a two point win over the W-M Royals.  Rockford is now 6-0 and that win could be the landmark victory that boosts them.

For the third time in five games TMB put up 80 plus as they beat Canby 87-71 improving to 7-1.

Twice I was going to watch WEM games this year and twice I decided on something else and twice now that I'm glad I've waited because they keep putting the beatdown on people I think about going to watch them against.

Jericho Sims and Cristo Rey Jesuit.  They are also undefeated winning by 27 points.  Starting to become very curious in terms of how far Jericho can them and to what level they can play at.  Jericho has three teammates getting double figure numbers right now so there are some other options.  They have Heritage Christian and Brooklyn Center next and that could tell us something.
A
 I see Bertha-Hewitt is 2-6. That's a historically solid program that dropped another game last night (New York Mills).

SW Christian is still rolling.  They beat MTS by 12 and let's not forget that MTS is learning to play without Isaih Wade who moved to Waterloo.  Jack Jenson is putting up 26.3 points per game for SW.

 "Yesterday all my troubles seemed so far away, now it looks as if they are here to say" was played as Dawson-Boyd beat MACCRAY last night.  That's actually a bit of a stretch as both teams are 3-2 but they aren't playing with the big names like they have been recently.

North Woods with another massive sized victory.  The team is quite interesting in the totals they are putting up.  Can they be a contender?  Will they compete with the best?  Things I want to find out.