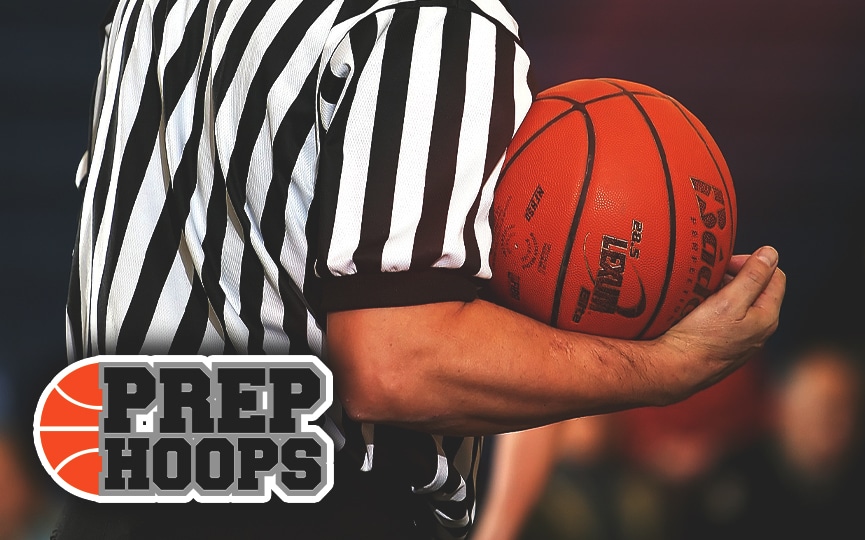 Posted On: 12/16/15 3:40 PM
Tre Pierre, 6-5 sophomore forward, Widefield
Pierre has been a beast on the block this season, averaging a double-double of 19.8 points and 10.3 rebounds through eight games this season. He plays bigger than his size in the post while also possessing the kind of guard-like quickness and skill that has helped him be among the team's leaders in steals and assists. Fellow sophomores Taijae Goode, TJ Davis and Lucas Lacy have also had impressive moments for the Gladiators.
Solomon Stark, 6-0 junior guard, Douglas County
Stark has done a little bit of everything for the Huskies this season, the biggest contribution coming in the scoring column. He scored a season-high 27 points in a victory over Hinkley in the season's first week, and he's stayed consistent through there. Stark is able to get in the lane and create and has also shown a penchant for being able to knock down an outside shot. He and senior C.J. Cetta have been a strong duo for the improving Huskies.
Mue Muewwakkil, 6-0 sophomore guard, Smoky Hill
The young guard has great length that helps him play bigger than his size, and he has good athleticism. Muewwakkil has been a good source of energy for a young Buffaloes team that has already show improvement. He is very good at getting to the basket. Could use work on his finishing touch, but he has good burst and an ability to make defenses work when he's locked in.
Cameron Horning, 6-3 senior guard, Glenwood Springs
Horning flies under the radar playing far from the Denver and Colorado Springs metro areas, but he has been nothing short of a potent scorer this season. After a strong summer with the Colorado Chaos, Horning has averaged 22.8 points and 7.4 rebounds per game. He's a great spot-up shooter who has knocked down an eye-popping 15-of-22 attempts from 3-point range, and he also knows how to create space and get to the basket.
Maleek Johnson, 6-1 senior guard, Pueblo South
The 5-0 Colts have been one of 4A's most impressive teams, and Johnson is one of the biggest reasons for the perfect start. The quick, lengthy guard can create his own shot off the dribble and has great footwork in transition that allows him to catch and shoot from the perimeter on a dime. He's coming off a 31-point effort in a win against Discovery Canyon in which he nailed 5 triples. He is able to score in a variety of ways.
LeChaun Duhart, 5-11 junior guard, Grandview
An athletic three-sport athlete, Duhart knew he'd have to shoulder a bigger role for the Wolves this season and he's done just that. Averaging nearly 22 points per game, Duhart has shown an ability to fill it up, debuting with a 33-point effort in a season-opening win over Castle View.
Jose Orrantia, 6-3 senior guard, Mountain View
Orrantia is one of the top uncommitted guards in the 2016 class. He has taken his scoring ability to a different level this season, attacking the basket and getting to the rim, where he is finishing with impressive consistency. While setting a school-record with 35 points in a win over Arvada West last week, Orrantia hit 14-of-20 shots, including 2-of-3 from downtown and 5-or-6 from the free-throw line. His efficiency at that position will make him valuable at the next level.
Gabe Hegarty, 6-5 senior forward, Faith Christian
The big forward has been a reliable scoring threat for the 3A Eagles. In a game against Platte Valley last week, Hegarty scored 25 points while converting 10-of-11 shots.
Josh Mohammed, 5-11 senior guard, James Irwin
Mohammed, whose length helps him play quite a bit bigger than his size, is extremely quick with the balls in his hand and is a great creator. His athleticism helps him finish at the rim and lead his team with 7.3 rebounds per game despite standing under 6 feet.
Michael Ward, 6-1 junior guard, Mead
The versatile guard, who can handle the ball or play off it, has shown the ability score in multiple ways. He's a threat at the 3-point line (14-of-32 this season), whether it's coming off screens, in transition catch-and-shoot or off the dribble, and he's got good attack instincts. Is averaging nearly 19 points per game through five contests.
Dallas Bailey, 6-3 guard, Lakewood
Taking the pressure off of sharpshooter Kolton Peterson, Bailey has become a reliable scoring option for the improved Tigers. He has a solid jump shot that he can release in a hurry, and he handles it well on the perimeter. Still appears to have a high ceiling and continues to improve.
Sawyer Cirbo, 5-10 sophomore guard, Horizon
Great catch-and-release shooter who displays a great feel for the game. Picks his spots well and can handle it on the perimeter. Could be a very solid creator once he begins to assert himself more, which will come with experience.
Will Wittman, 6-3 senior wing, Arvada West
Few players have made as many strides to their game since the end of last season, who has increased his explosiveness and further refined an already potent shot to become a highly versatile scoring. Whitman continues to show he has what it takes to be a productive player at the next level, averaging 15.4 points and 9.6 rebounds per game while playing staunch defense.
Daylen Kountz, 6-5 sophomore guard, George Washington
It's hard to imagine the No. 1 player in the 2017 being among the biggest to raise his stock, but Kountz has done just that this season while averaging nearly 24 points per game — more than double his total as a freshman. Kountz is so smooth in the open floor, with phenomenal footwork on the attack. He's shown a great knock for drifting behind the defense to catch and knock down the corner 3-pointer with efficiency. Offensively, there is very little he can't do. If he can completely sell out on the defensive end, where he has all the tools, he could be an elite two-way player.