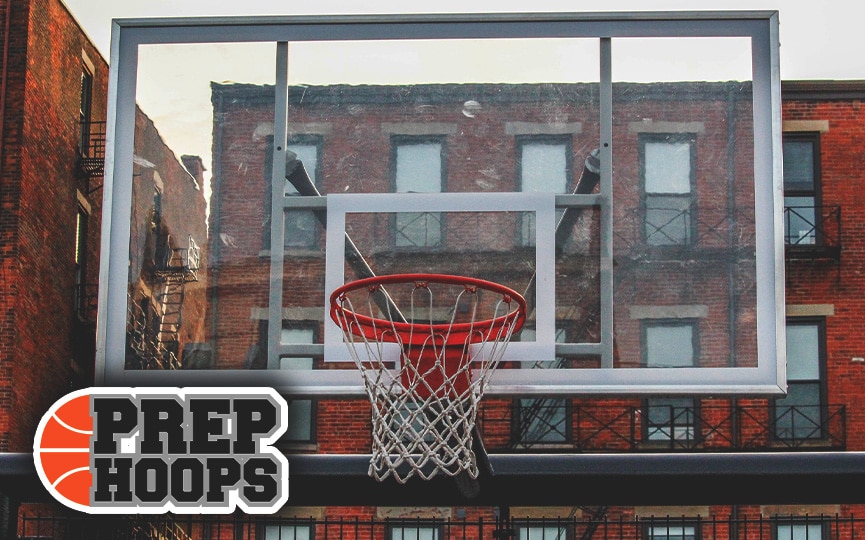 Posted On: 11/2/15 12:45 AM
The state's top wing prospect and #2 overall player in the class of 2016 Simeon shooting guard Zack Norvell just made his college announcement.  Norvell told us his choice and why.
"It is Gonzaga.  First the great relationship that me and the coach built during the time period of them recruiting me.  The amazing and winning tradition that they have.  The group of guys they are going to have coming in.  Like I said it was the coaching staff."
Norvell broke down how he feels he will fit into Gonzaga's system?
"I feel like I will fit in great.  They really develop their guards.  From the time they are there until a couple months pass they grow using the ball screens.  They know how to use and read ball screens.  I feel like that is great.  Also with all three guard spots being able to get the ball off the glass and push every possession is amazing.  They have a lot of unselfish guys.  I feel like I can fit in really well with that and they have a lot of guys that just want to win.  They just want to get it done and I think I fit perfectly in that."
Gonzaga was Norvell's first official visit and what he took from that trip held all the way through his last of four.  He talked about what he took away from the trip to the Northwest.
"The amazing fan base they have.  All their games have been sold out.  All the fans go crazy on game day.  Zag Nation is just amazing.  How much support all the players get no matter what.  The first guy to the last guy.  The couple days I was there when they had workouts all the guys went extremely hard.  I feel like I can get pushed to my limits.  I feel like I can have a great chance to play at the next level."
Norvell spoke about when he made the actual call and knew where his future home would be.
"After all four of my visits I sat down and talked to my family and my dad.  We talked about how much Gonzaga stood out and how I felt when I was there.  How it felt like home away from home and I felt comfortable with the guys and they treat me like family.  The coaching staff was always there to talk to me and give me pieces of advice.  I felt comfortable talking to them during the time period I was there.  I felt I can get used to that."
Norvell took official visits to Florida State, Iowa State, and Georgetown in addition to Gonzaga.  He is one of the true top players in the state's 2016 class as he is the #1 shooting guard and #2 overall prospect.
What makes Norvell such a coveted prospect at the next level?  The Simeon 6'4" shooting guard is a lefty that has been on the radar since entering high school.  We first saw him at the Fab Frosh Camp before his freshman season.  His game has steadily progressed over the last three seasons.  The lefty shooting guard can really score the basketball.  Early in his career he was known more as a spot up shooter.  Norvell still does that well, but has diversified his shooting and is very effective pulling up from the mid-range with a quick flip of the wrist release.  He gets great height off the floor on his shot and has sound mechanics.  His efficiency as a scorer improved when he realized he could consistently get to the basket off the bounce.  Norvell has improved his ball handling and ability to slash to the basket with more regularity.
Where his game has really developed is in becoming an all-around player.  His passing has improved over the last year with the ball being placed in his hands more especially for his high school team at Simeon.  He is a plus rebounding guard that can get the ball off the backboard and push in transition.  Defensively he does a nice job getting his hands on balls using his length and creating turnovers. 
Norvell ran with the Mac Irvin Fire throughout his career on the travel team circuit.  This past spring in the Nike EYBL he led the team in scoring averaging 14.5 points per game shooting 41% from the field along with 4.5 rebounds, 1.8 assists, and 2.2 steals per contest.
Next up for the Simeon senior will be one last run at a state championship.  He captured one his freshman year and is looking to bookend his career with another in March.  Norvell is also among the top contenders for Mr. Basketball in the state of Illinois.