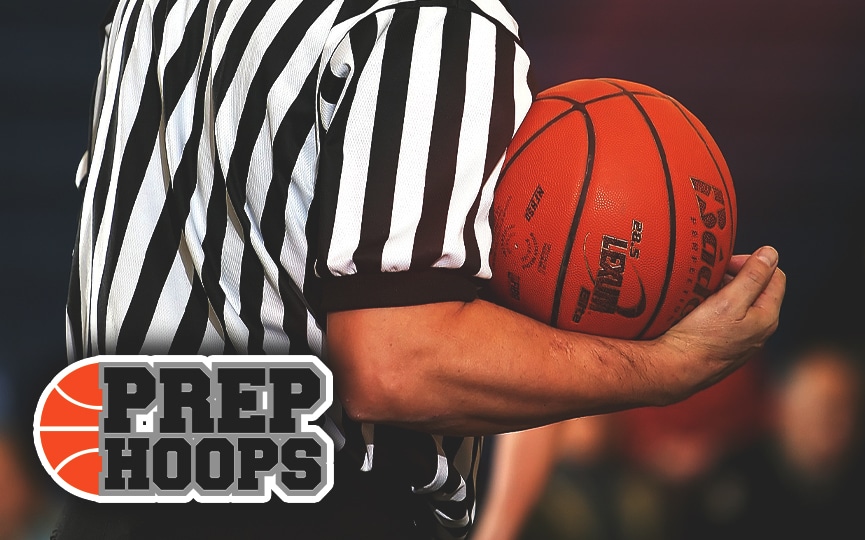 Posted On: 11/5/15 6:00 PM
Wednesday night at UHigh brought out a lot of onlookers to see a mere scrimmage where no score was kept and no stats were recorded. That was mainly in part to three teams from the Baton Rouge area who have won a combined 6 state titles in the last 3 years. All of which are either favored or co-favorites to win another this season.
The talent was broad with nationally ranked players in multiple classes, commits to LSU which brought out head coach Johnny Jones (there to watch his son play for UHighl), and players who are just oozing with ability and a chance to burst onto the radar.
Your usual suspects brought it but Wednesday night gave a glimpse of what rising stars and role players alike will have to do if each respective team wants to repeat or three peat. We'll break down four players per team and what they bring both individually and to the team.
2A Madison Prep (1A Champions last season)
Madison Prep was the first team to sit in this three way scrimmage and was without a few key players to football and random sicknesses. However, it paved the way for players to step up and nobody took a hold of that opportunity more than 2017 G Jamel Robinson. He brings a much needed toughness and willingness to defend to this team as well as a diverse skill set as a strong left.
2018 G Jharon Whitfield showed off his ability to play the point and knockdown shots off the dribble. Already an elite catch and shoot player, his game has clearly risen. 2018 forwards Josh Leblanc and Kobe Julien both bring a lot to the table but in different ways. Leblanc is a high level defender both as a rim protector and on the perimeter and Julien has an offensive arsenal that grows every single game.
3A University High (back to back 3A champs)
It's no secret that UHigh is without LSU commit Skylar Mays as he is off to Findlay Prep but that still leaves one of the state's toughest match-ups in fellow LSU commit Wayde Sims. He showed off his ability inside and out as well as defensively. It's fair to say the Gatorade Player of the Year will need to take it up another level to get a third ring.
2016 G Marshall Graves will likely be asked to man the PG role and showed off great poise and play-making ability to add to his shooting. He also defended the best guard for UHigh. 2017 G John Jones will have the green light even more this season and will need to elevate his game as well as 2018 G Eric Reed who brings athleticism and defending to the line-up. If his offense blossoms, the Cubs may have enough to make it 3 in a row.
5A Scotlandville (defending 5A champions)
Scotlandville is known for a high level defense and last night proved just that. While they aren't tremendously deep, they still come at you all game with pressure from every level. 2018 all world guard Javonte Smart was his usual dominant self last night and decided to display his shooting. The discussion around the gym was simply if he belonged in the top in state shooters discussion as well now.
Meanwhile, it was 2017 G Jaylen Hawkins who spearheaded the 3/4 court pressure as he was asked to do a lot of defending. His growth on offense will be crucial when the big games roll around. 2016 SG Jordan Adebutu continued to knock down shots and show off his improved athleticism with numerous hard attacks to the rim that ended in fouls. 2016 F Garrick Green is becoming unguardable by one person around the rim and his outside game continues to improve. He's a sleeper who will become a three at the next level.