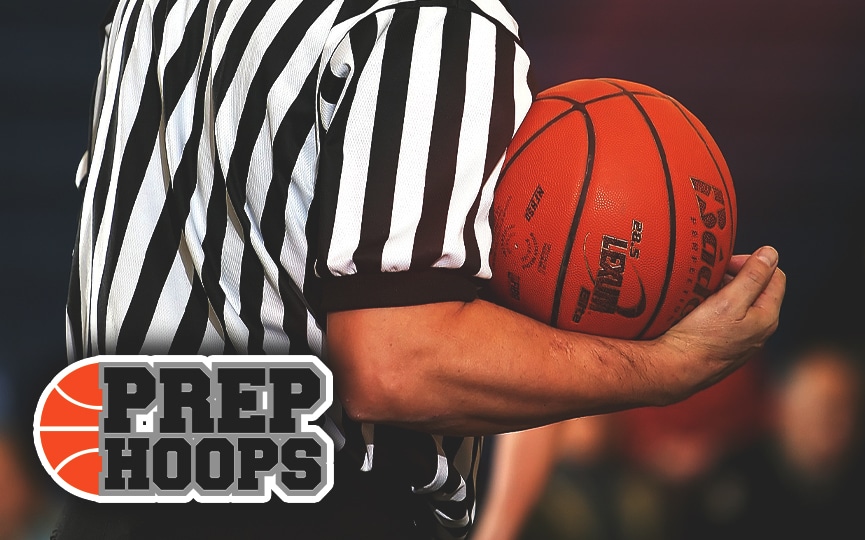 Posted On: 11/20/15 4:34 PM
November 20, 2015
Believe it or not, the boys basketball season for Ohio basketball is just a week away. With that big day ahead of us, we're ready to unveil our top 25 teams for the Cleveland/Akron area.
Check back every Monday for the newest rankings.
1. Garfield Heights
The Bulldogs bring back the core from last year's state semifinalist. Seniors Willie Jackson and Frankie Hughes have developed in one of the state's best duo and give the team the versatility and leadership it needs. There aren't many teams in Ohio with as much experience and scoring returning as Garfield Heights.
First game: Dec. 1 at No. 6 Bedford
2. St. Vincent-St. Mary
Expect another guard-heavy unit for the Irish, who return starters Henry Baddley and Jayvon Graves. This team isn't as deep as last year's, especially inside, but it has the guards to hang with any team. The Irish are on a mission after seeing their season cut short in the regional round last year.
First game: Dec. 5 vs. DeMatha (Md.)
3. Medina
Last season's surprise regional semifinalist won't sneak up on anyone this year. The Bees will be a handful to defend, as they'll surround senior center Jon Teske with some dead-eye shooters. As for Teske, he's become a monster in the paint on both ends of the floor and will earn his share of triple-doubles.
First game: Dec. 4 vs. Solon
4. Beachwood
Quickly becoming one of the state's best small school programs, Beachwood might have its best team yet. The Bisons bring back nearly everyone from last year's squad, including senior leader Maishe Dailey. This team has the toughness, balance and leadership to win a Division III title.
First game: Nov. 28 vs. Orange
5. St. Ignatius
While plenty has changed at St. Ignatius over the offseason (coaching change, graduations, etc.), the Wildcats still figure to be on of the area's best teams. Like usual, St. Ignatius is deep and could rotate many players. If senior Deven Stover has a big year and the younger players come along, this team could be in Columbus.
First game: Dec. 4 at Shaw
6. Bedford
The Bearcats have been one of the area's most dangerous teams the last few seasons, and this year they might break through to the regional round. Plenty of talent is back, including Lamont Rhodes, Tre Granger, Armond Perry and Cam Brandon, which will make Bedford a pain to play against.
First game: Dec. 1 vs. No. 1 Garfield Heights
7. Cleveland Heights
This might seem like an ambitious ranking for a team that struggled last season, but Cleveland Heights is that good. The starting five oozes with Division I talent, including Jaylen Harris, Yahel Hill and Malik Smith. New coach Jeremy Holmes went to Columbus last year and might have enough to get back down there.
First game: Nov. 27 vs. Wilmington
8. Lorain
While Devon Andrews has graduated, Lorain still has the pieces to put together another special season. Naz Bohannon has a big year ahead of him, while Daviere Andrews should pace the team in the backcourt. It wouldn't be surprising to see the Titans back in the regional round.
First game: Dec. 1 vs. John Marshall
9. East Tech
This is Markell Johnson's team now, and a monster season for the junior lies ahead. As for the rest of the Scarabs, expect a terrific defensive squad that will wear down most teams. If East Tech can give Johnson some scoring support, there is no telling how far this team will go.
First game: Nov. 28 vs. Lakota East
10. Walsh Jesuit
A senior-heavy team with a deep backcourt, Walsh Jesuit has the makings of a team on a mission. Senior Mitch Peterson is one of the best scorers in the area, and he should fill many roles for this team. If the Warriors develop an inside game, a special season lies ahead.
First game: Dec. 1 at No. 23 Euclid
11. Warrensville Heights
There aren't many backcourts in the state that can do what Yavari Hall and Brandon Peters can do. They can score in a multitude of ways ad lock down defensively. The rest of the team is a question mark, but expect some players to develop quickly for a Tigers team that has a chance to do well in Division III.
First game: Nov. 28 at Kenston
12. Cleveland Central Catholic
It's only natural that the Ironmen would take a step back after last year's state runner-up season, but they won't fall too far. They still have senior Tervell Beck, and the team's younger players are a special group. The challenge initially will be establishing a dangerous backcourt.
First game: Dec. 1 vs. No. 11 Warrensville Heights
13. St. Edward
This Eagles team won't look much like recent St. Edward squads, but they are still dangerous. Sean Flannery and Tommy Schmock give the Eagles a steady backcourt that will limit turnovers. The key to the season will be finding a way to make up for the team's lack in size.
First game: Dec. 4 vs. No. 6 Bedford
14. Mentor
This team will play one way: small and fast. The guard-heavy Cardinals can shoot the ball from deep and will defend the entire floor with pressure defense. Mentor is still looking to develop a few big men, but it will have a shot to win the new Greater Cleveland Conference.
First game: Dec. 4 vs. No. 15 Brunswick
15. Brunswick
One of Northeast Ohio's best coached teams, Brunswick will again play a smart brand of basketball that stresses defense, limits turnovers and takes good shots. This team might be a little better offensively than last year's, and the challenge will be finding interior defensive threats.
First game: Dec. 1 at Highland
16. Holy Name
The Green Wave might just be one year away from being a true state title contender, but the pieces are there. Sophomore Dwayne Cohill is among the best players in his grade in Ohio, and Holy Name is surrounding him with good, young guards. If those young players develop quickly, Holy Name might be ahead of schedule.
First game: Dec. 1 at Trinity
17. Elyria
One of the hottest teams to close last season was Elyria, who took off when Blake Furcron came into his own. Furcuon is a senior now and will likely be among the area's top scorers. With a move to the Greater Cleveland Conference, the Pioneers should be tested and ready for March.
First game: Nov. 27 at North Ridgeville
18. Stow
Last year was a transition year for Stow, which needed to develop young talent with eyes towards the future. Now that future has arrived, as Nathan Bower-Malone and Coryon Rice lead a dangerous Bulldogs team. With coach Dave Close, you know this team will be disciplined, smart and a pain to play against.
First game: Nov. 28 vs. Green
19. Benedictine
With coach Rob Stircula back in the fold, the resurgence of Benedictine has begun. Stircula has some nice pieces to work with, as Justin Layne and Justin Sylver represent a great inside-out combination. The Bengals are without question the area's sleeper team for Division II.
First game: Dec. 5 at Canton Central Catholic
20. Glenville
For the Tarblooders, the pieces are there. This is a young group but one that played much better at the end of last season. They still be one season away, but with with explosive wing Jerome Wright and talented big Josh Manningham, the Tarblooders could be making a play to take the Senate crown away from East Tech.
First game: Dec. 1 vs Brush
21. Berea-Midpark
After two years of being one of the area's top teams, expect Berea-Midpark to take a minor step back this season. The Titans have a lot of football players on the roster, including the team's best player, Brett Swinerton. Because of that, a slow start might happen as the players get into shape.
First game: Nov. 30 vs. Lincoln West
22. Brecksville
After a few seasons of mediocrity, Brecksville should once again be considered a threat for a deep playoff run. The Bees have a nice mix of experienced guards and big men. The move to the Suburban League will likely mean an easier conference schedule than recent years.
First game: Nov. 27 vs. Rhodes
23. Euclid
The turnaround will be a quick one for Euclid, which should reestablish itself as one of the area's better programs under new coach Jonathan Harris. There's a good young core of sophomores here, but senior transfer Quintin Dove is what makes this team dangerous in 2015-16.
First game: Nov. 27 at Villa Angela-St. Joseph
24. North Olmsted
With a terrific senior class, this is the year North Olmsted has been waiting for. It all starts with senior Andy Lucien, who has developed into one of the area's top scorers and most exciting players. A conference title and a deep playoff run are within North Olmsted's grasp.
First game: Nov. 27 at Bay
25. Archbishop Hoban
The Knights are looking strong out of the Akron area and should excel due to a terrific senior class. If Archbishop Hoban struggles out the gate, it will likely be because of the football team, as key senior Anthony Christian is a member of the team.
First game: Nov. 27 at Kenmore