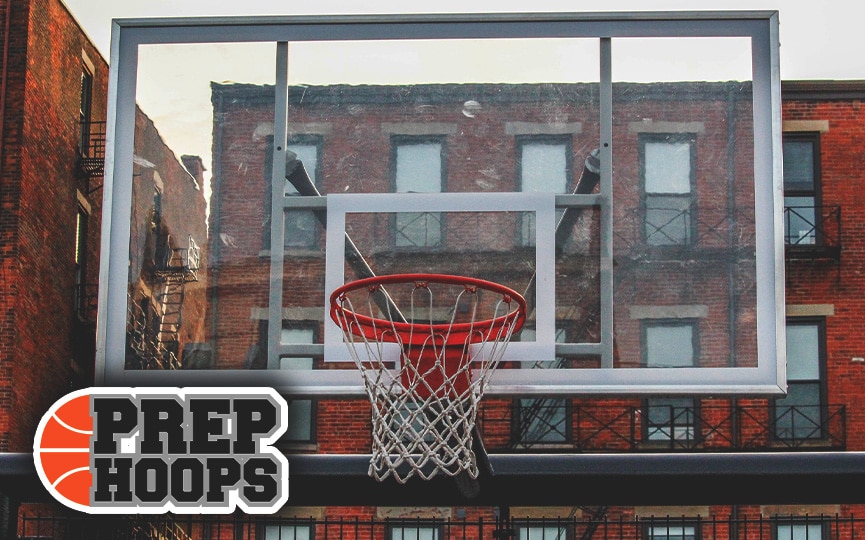 Posted On: 11/5/15 9:58 PM
Two of the fastest growing grassroots programs on the east coast announced that they will be merging today, officially ending a power struggle for the basketball-rich city of Richmond. National powerhouse and Adidas Summer Finale Champions Team Loaded have merged with River City Reign, a program that in just their first year at the 17U level were so good that they earned a sponsorship from Virginia legend Allen Iverson.
"We are very excited to join forces with Team Loaded," River City Reign coach Chris Herron said. "We hope to add to their sustained level of excellence by bringing quality coaching, training and dedication that will enable student athletes of Virginia and the 804 to continue to develop on and off the basketball court."
River City Reign will retain their brand name under the Team Loaded organization, and will compete on the Adidas Gauntlet Circuit as Team Loaded River City Reign. In the past two years, Reign has exploded on the national scene with both their 17 and 16U teams being ranked nationally by IndyHoops.com last year. They were widely regarded as one of the best non-shoe company teams in the nation last year, and the the two teams regularly competed with and beat shoe company teams that included Team Felton, Houston Defenders, Southern Stampede, Team Wall, Game Elite and SE Elite among others.
Team Loaded has grown from humble beginnings as Petersburg Elite to become one of the most formidable programs in the nation over the last decade. The program is sponsored by Andrew Wiggins, former Kansas teammate of Loaded alum Frank Mason, and has helped produce over 100 scholarship players in the last five years. This is their second merger in a calendar year, as they merged with Charlottesville based East Coast Fusion last winter. Adding River City Reign to their program gives Loaded three teams competing on the Gauntlet, along with Loaded VA and Loaded NC, and they have two other teams that have enjoyed success off the circuit in Loaded 757 and Loaded 434.
"I think it's an unbelievable opportunity for the 804 and the state of Virginia to have these two major programs joining force," Loaded VA 17 coach Michael Blackwell said. "With the great coaching and training between the two programs you will only see the level of development and play rise for the young players in the state."
The merger has united two teams that had split the state capital, and strengthens the Loaded brand nationally as they move forward. Check out the official merger press release below.