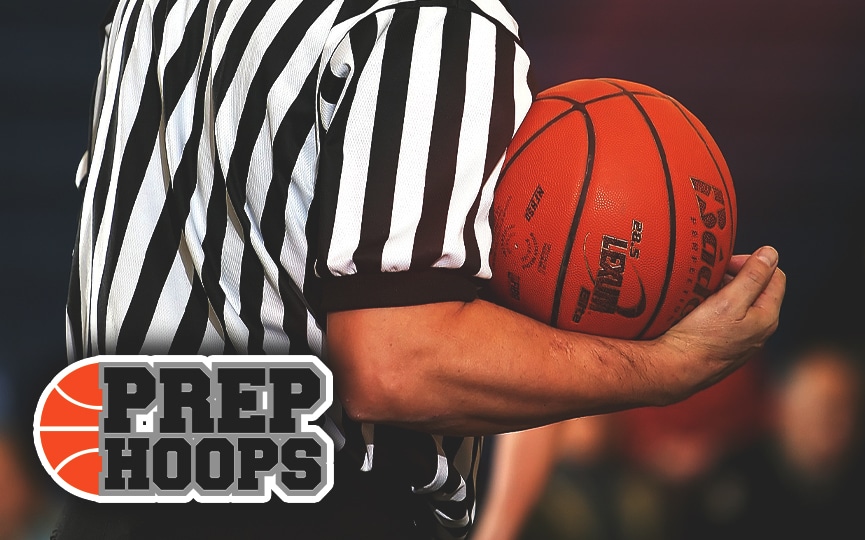 Posted On: 11/2/15 4:30 PM
Update from 11/2/15 by Alex Conover
Waseca senior Nick Dufault built a nice resume on the spring and summer stage with Select Alt, and he rolled that success right into football season with a state tournament run. Although a loss to Hutchinson sent the Bluejays home, Dufault still has plenty to be excited about this fall as he recently made his college choice.
"Well I just loved everything about Southwest Minnesota State," Dufault told NHR. "It's the perfect fit for me. The coaching staff has been great to me and I just could see myself playing for them. The players are so fun to be around and I felt like a part of the team when I was hanging out with them. And the campus is beautiful and it's pretty close to home so my family can watch me."
As soon as Dufault was offered on his visit, he committed to coach Bigler and staff.
"The visit was great! I got to watch a practice and we went to a football game that night and I got to hang out with their guys… Great experience."
The Bluejays kick off their basketball season against Tri-City United on Nov. 20.
September 11th Update (RJ)
Nick Dufault has played three years of varsity basketball and has been apart of 60 wins.  The Bluejays have been one of the top Class AA teams all of those years but now a new challenge awaits. 
"I'm feeling really good!" said Dufault about this coming year.  "We have two returning starters on our squad and we have a really good and deep junior class that went 20-2 on b squad last year so if we can mesh well together it should be really good.
"I just think we need to work really hard and just stay positive because we have been moved up to AAA now so it will be tougher! But I think we are up for the challenge."
A challenge does await.  To prepare for that challenge Dufault played with Minnesota Select again this year for Coach Altenhofen.  How did things go?  Nick was solid in the spring but in the summer he was one of the more impressive Minnesota guards.
"I would say this (Grassroots) season helped me improve my ability to finish at the rim, improve taking guys off the dribble, and defending the perimeter guys better.
"I absolutely loved my teammates and coaches too. I had some of the greatest times of my life with them! I also met a lot of great people along the way and I'm thankful for the opportunity that I had to get to know them."
Along the way numerous schools have been contacting Dufault.  One college visit has been taken, another will happen soon.
"I just got back from a visit to Concordia-Moorhead and it went really well," Dufault said.  "I think I'm going to go visit SMSU really soon and I would say those two schools talk to me the most.
"I have about 10 other schools talking to me periodically and I am planning about a half a dozen more visits before basketball starts."
Others talking to Dufault including St. Olaf, Gustavus, Sioux Falls, Morningside, Briar Cliff, Northwestern (MN), Augsburg, Hamline, and Viterbo.
Update from 8/4/15 by Alex Conover
Many summer hoopers are taking August off to rest. After all, many kids ended up playing more than 40 games this spring and summer.
But not Nick Dufault… he's strapping his helmet on for the Waseca football team and leading his squad at quarterback and defensive back. And you know what? This writer loves that Nick hasn't chosen to specialize in one sport. Some colleges have expressed interest in him playing both sports at the next level, which is daunting but can be done.
"I'm just getting ready for football to start and getting ready for two elite basketball camps, Sioux Falls and SMSU," Dufault said. "The colleges that are my favorite and recruiting me the hardest (for basketball) right now are SMSU, Morningside, Briar Cliff, Viterbo, Concordia-Moorhead, Augsburg, St. Olaf, Hamline, Northwestern, and Gustavus. I've already visited Augsburg and St. Olaf, and I want to go visit the rest of them some time soon, whether in August or in the Fall for a football game.
"Northwestern and Gustavus have expressed interest in me playing both sports."
As Dufault looks back on his summer, he cherishes the time he spent with his Select teammates and coaches.
"It was awesome," Nick said of his grassroots season. "My teammates were so fun to be around, and we had a good team that won a lot of games. Coach Trey was also very good to me, and I'm super thankful to have been able to play for him. Those two years playing for him were some of the best years of my life! It was also a blast winning Vegas, as a great way to end the ride."
Update from 5/8/15 by Alex Conover
I got my first look at Nick Dufault and Waseca at the Breakdown Border Battle this year, when the junior guard dropped 35 points against a tough West Salem team. That certainly opened my eyes, and I believe it opened quite a few college coaches' eyes as well as one of many strong performances from his junior season.
Dufault is now playing spring ball with Select Altenhofen, and the interest is rolling in.
"I've received the most interest recently from St. Olaf (visited there last Friday), SMSU, Concordia-Moorhead, Gustavus, and Minot State…I've gotten just basic mail in the past from Sioux Falls, Augustana, Viterbo, Moorhead State, Hamline, SD School of Mines, Carthage, and Northern State," Dufault listed. "The season is going very well so far! I love all my teammates and we get along very well together. I think we are 9-3 now."
When asked if he thought any offers might be coming in soon, Dufault gave a good response.
"I hope so," Dufault said. "That's not really what I'm focused on right now though, I'm just focused on doing the best that I possibly can this summer and working on all my weaknesses and fine-tuning my strengths. It doesn't really matter what level the college is, I just want to go to a school that feels like home and where I get the best basketball experience possible."
Dufault plans to visit more schools in the coming months. He tentatively plans on going into math, business, or accounting with a possible sports management minor.