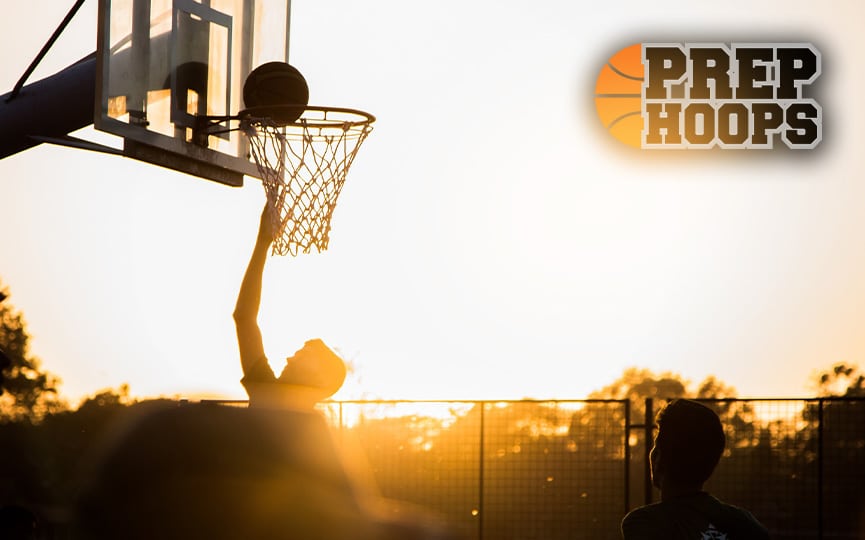 Posted On: 11/30/15 10:30 AM
Benedictine College Prep finished 1-1 this weekend at the MAIT Invitational at St. Maria Goretti in Hagerstown, MD. Cutch Ellis, a 6-foot-7 senior, was the leading scorer and rebounder for the Cadets at MAIT. He averaged 15.5 points per game, and 8.5 rebounds per game while shooting over 60% from the field. His efforts saw him earn MAIT All-Tournament honors. Last year, Ellis was primarily a catch-and-shoot big. He's worked hard in the off-season to become more versatile.
"I'm kinda like a stretch four. I like to pick-and-pop, shoot threes.," stated Ellis. "I've definitely improved as far as driving to the basket, and with my post moves. Getting stronger is really what helped me."
Ellis is continuing to develop his body in the weight room, and working on his post moves with the bigs in practice in as he gets more comfortable. Owning a 3.8 cumulative GPA, schools from all levels have expressed interest. VMI, West Virginia Wesleyan, and a number of ODAC schools currently have Ellis on their radar. As he continues to grow into his body and become more comfortable in the low post, look for the vocal leader of the Cadets to continue to emerge from his