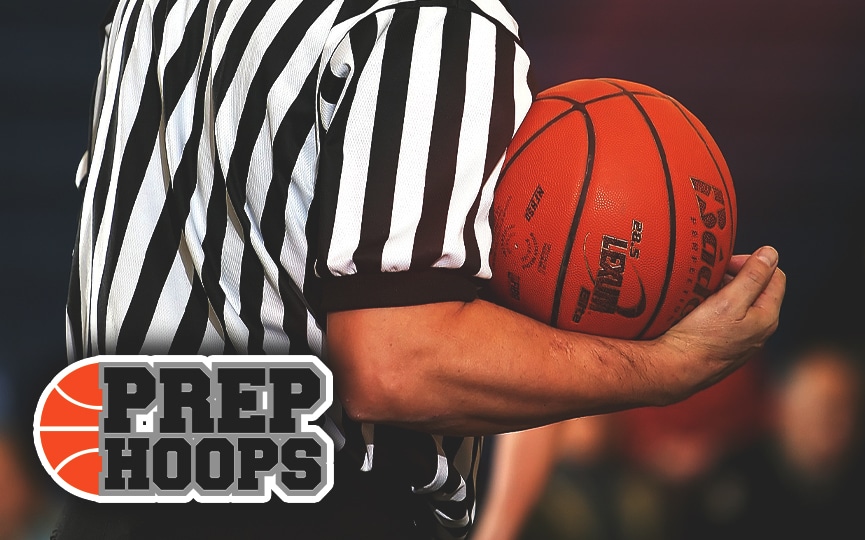 Posted On: 10/16/15 1:30 AM
Camps are always a good place for young players to see how they stack up against the best, and the underclassmen didn't disappoint at the Vantage Hoops Combine last Saturday. We learned a lot about what the future has in store, especially in the western part of the state, and the future looks to be bright. While it was tough, we picked eight players below that stood out from the 2018 and 2019 class.
Shanon "Shey" Webb (Northside; 2018)
Typically thought of as an undersized four, Webb showed the ability to create for himself on the perimeter and a versatile scoring repertoire. The 6'2 wing showed a tough right to left crossover, and was able to stop and hit the mid range with consistency when attacking. He's a high volume rebounder, especially for his size, and his versatility allows him to match up and play multiple positions.
Malachi Banks (Homeschool; 2018)
Shifty, quick and creative are just a few ways to describe this 5'8 point guard. Banks was a nightmare too guard off the bounce, and showed the ability to create for himself in both the half court and transition. He was good at all three levels, especially the midrange area, and showed quick hands and good lateral movement on the defensive end.
Jahdon "Jay" Robinson (LC Bird; 2018)
He benefited from a huge growth spurt over the summer, and the wing now stands at 6'4. Robinson has matured on the offensive end to a three level scorer, and is particularly effective when slashing from the wing. He works well out of the triple threat, and knows how to use his body to ward off defenders in the lane and finish. If he continues to improve the way he has he'll be something special in the Richmond area.
Anthony Williams (EC Glass; 2018)
Talk about upside, Williams is full of it. Has has length, good size for a wing at 6'2, and plays with a high motor on both ends of the floor. He's active along the glass, especially on the offensive end, and his athleticism makes him a good finisher in traffic. He'll be able to play and guard multiple positions for a young Glass team this season, and as his perimeter game develops he'll become an offensive force.
Nick Price (Northside; 2018)
He was the sidekick to Kendrick Tucker last season in Northside's state semifinal run, and while Tucker will return for his senior season, Price has solidified that he is next in line in the Roanoke area for point guards. A quick 6' point guard with a tough handle and high IQ, he was impossible to keep out of the lane in half court sets. He also is a lockdown defender, and when in transition he can use his speed and vision to create easy scoring opportunities.
Chris Shepherd (Northside; 2019)
Yet another young stud at Northside, if Price has next, Shepherd might be behind him, and battling with the two Northside guards should only help him improve. Shepherd showed unreal handles and a quick first step off the dribble, leaving defenders in the dust when attacking the rim. The 5'8 lead guard will likely grow, and his aggressiveness and scrappy attitude will benefit him throughout the process.
Jake Martin (George Wythe; 2018)
Shooter alert! Martin was lights out throughout the combine, and that's nothing new for the 6' shooting guard. He has a quick release, allowing him to get his shot off with little room, and he's always moving without the basketball. His ability to read screens and get his feet set quickly on the catch makes him a tough guard in a structured, half court set.
Cameron Funk (Millbrook; 2018)
The young point guard showed great leadership and feel on both ends for his age when running a team. Funk, a 5'9 point guard, and his cousin Jordan were effective in how hard they played and their overall production even when they weren't scoring the basketball. A pesky defender that showed heart and toughness, Funk is the type of player that you want leading your team.