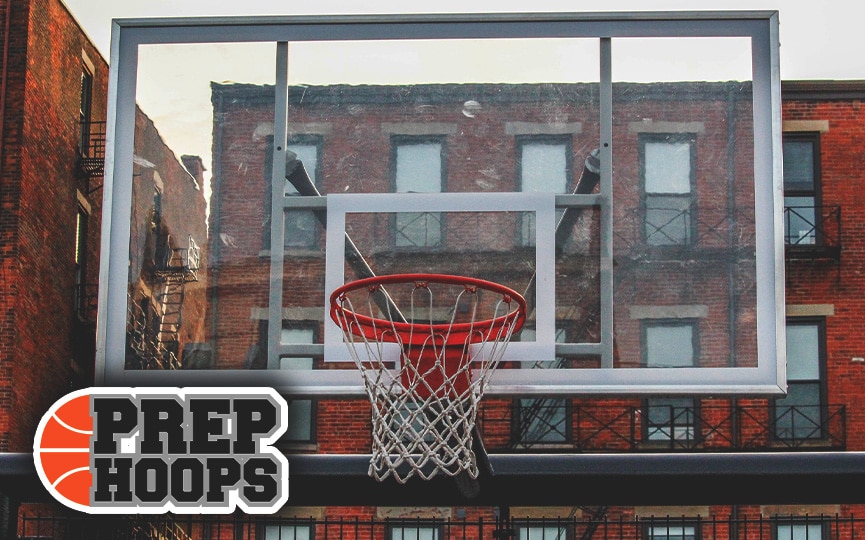 Posted On: 10/14/15 1:30 PM
Percy Burt (James Monroe)
Percy Burt was among the top athletes at Spectrum on Saturday. James Monroe's 6'6 forward boasts great length and versatility, as he can defend both in the paint and on the perimeter. He was active on the glass, and demonstrated a high-work rate. He's got a soft touch from the perimeter, illustrating a pretty good inside-out skill-set. He did well in downhill situations, where he was aggressive off the bounce. All in all, Burt put together a solid overall performance. He's gone under the radar for some time now, but it appears he's gaining some momentum.
Robert Tartt III (George Mason)
One of the first things that stood out about Robert Tart III was his outstanding work-rate. At about 6'3, the combo forward is a bit undersized, but he deserves plaudits for his unwavering commitment and intensity defensively. Using his long arms, and amazing leaping ability, he did a very good job protecting the rim. On Saturday, he was repeatedly seen pinning a number of shots against the glass. He attacked well off the bounce offensively and finished strong around the basket.
Derrick Cusano (Eastside)
Derrick Cusano more often than not made the right play for his team, finding open teammates, and taking/making open shots. Defensively, the 6'5 guard used his size and length to his advantage on the glass, securing a number of rebounds in traffic. The senior was a VHSL 2nd Team 1A All-State Selection last year for Eastside. Look for him to put up huge numbers in his final campaign.
Justin McIvor (Lord Botetourt)
6'2 Justin McIvor is a strong wing who showed on Saturday that he has a very good feel for the game. He demonstrated poise and patience offensively. The senior from Lord Botetourt High School is a willing and active rebounder, who has a good understanding defensively. The lefty is a good shooter when he's able to get his feet set.
Josiah Avington (James Monroe)
Josiah Avington is a quick guard who demonstrated good knock-down shooting ability on Saturday. He also did a good job attacking off the bounce and creating for his teammates. On the defensive side of the ball, he was active and commited. He's a nice under-the-radar prospect who's deserving of more attention.
Cody Lang (Amherst County)
Amherst County's Cody Lang is a 6'6 combo-forward who showed off a very nice inside-out skill-set at Spectrum on Saturday. He had some acrobatic finishes around the rim. He's a good athlete, who showed an ability to consistently knock down perimeter jump shots. He showed terrific defensive versatility. Lang is a sleeper who deserves more attention. He should put up some healthy numbers in his senior year for Amherst County.