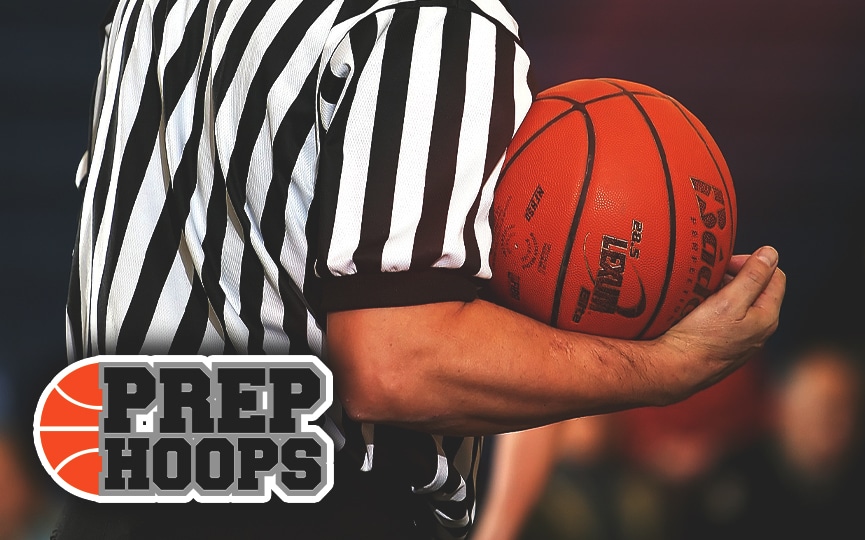 Posted On: 10/13/15 6:00 PM
Jamel Howard (Tuscarora HS)
One of the sleepers in the 2016 class, Howard killed the testing portion of the combine, showing off a 41 inch max vertical and shooting it well in the elbow/mid-range test. While his athleticism is his strong point, he showed off an improved skill set, including the ability to blow by defenders in triple threat situations. The 6'2 wing impressed on both ends, showing the ability to lock up multiple positions and run and finish in transition with the best of them.
Keaton Simmons (Stonewall Jackson)
The 5'10 lead guard showed his creativity with the ball, breaking down defenders with flashy ball handling and finding open players for easy shots. He's the type of player that you don't mind dominating the ball in a camp setting, because he's going to keep everyone involved and make others look good. He was tough to keep in front, showed the ability to shoot it off the dribble, and was one of the more productive players when it came time to play.
Adam Sledd (Virginia Episcopal School)
At 6'8 and strong as an ox, the VES forward showed off his biggest strength with his grit and toughness in the post even against players bigger than him. He showed off good athleticism in the testing portion, and his production is never a question no matter who he's matched up with. Sledd has seen interest from a host of division one schools, and with a big senior season his recruitment should take off even more.
Donte Weaver (Millbrook)
The senior lead guard seized his opportunity and made a name for himself in a big way at the combine. Weaver is a stocky and strong 6'0 point guard with a tight handle and a quick first step. He showed a great feel for the game, changed pace well and set the tone on both ends of the floor. He's a true point guard that makes every one around him better.
Da' Montez Oliver (Deep Run)
The Campbell commit killed the testing as expected, with a 36 inch vertical and measuring in at 6'4. Oliver showed off his athleticism and improved jump shot, but what really impressed was his aggressiveness in the half court set. He was able to get to the rim off the bounce in isolation situations and didn't settle for bad shots throughout the camp. He showed why he's such a steal and mismatch problem in the Big South.
Dominique Carter (Warwick)
Another under the radar point guard that needs more attention, Carter got his own at will off the bounce. A 5'11 skilled and tough lead guard, he was no match for anyone who tried to stay in front of him off the bounce, and he showed the ability to score it at all three levels. He isn't a ra-ra type of player, but he inspires his teammates with his will to compete and effort on both ends of the floor. He's due for more attention from college coaches with a big senior season.
Trevon Hill (Salem)
Every time we see him he shoots the lights out, and this was no exception. The 6'1 combo guard showed deadly range and a quick trigger, and like all great shooters he shoots it the same way on every shot. Hill showed the ability to create space for himself off the dribble, and was effective in both the half court and in transition. He's primed to score a lot of points his senior season at Salem.