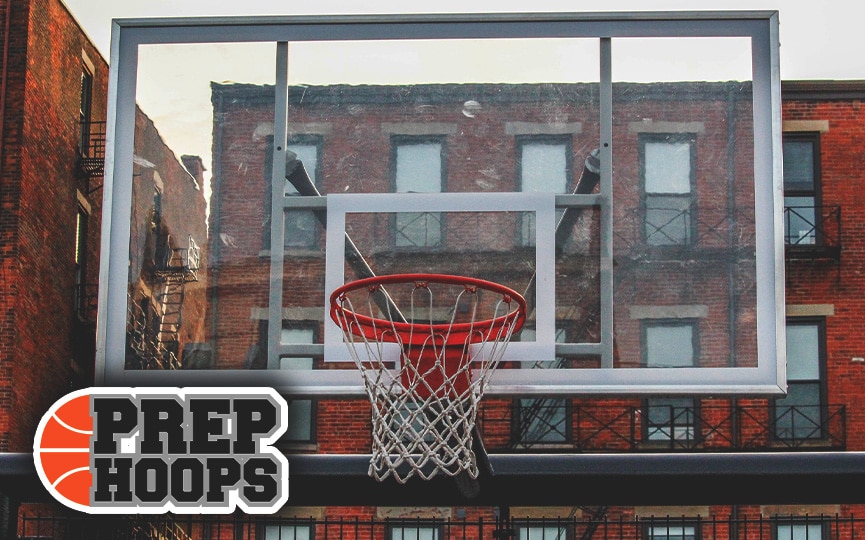 Posted On: 10/3/15 2:00 PM
Prospects in the state of Illinois continue to fly off the board!  A big commitment happened early Saturday morning as Belleville Althoff combo guard Tarkus Ferguson committed to UIC.  The 2016 guard who runs with the Southwest Jets on the grassroots circuit told us why the Flames were his choice.
"I felt like I was more comfortable with them and knew I was going to be in good hands when I was dropped off there.  They have great coaches and I have faith in them to push me too the next level."
He took his official visit to UIC last weekend which sealed the deal.  Ferguson broke down how he sees himself fitting in their system.
"They want me to be the leader of the team when I get there.  The PG that's what they want me to play.  I feel like I can get my players involved on the defensive side and offensive side.  Doing whatever I have to do to win a game for us."
He is a big combo guard at 6'3" that is rangy and angular.  The Belleville Althoff standout has long arms and plus athleticism which give him a chance to be a standout on the defensive end.  When locked in and engaged on that side of the ball he can be a monster with his physical gifts and lateral quickness.  Offensively he does a little bit of everything.  Ferguson has improved as a perimeter shooter hitting catch and shoot shots with more consistency.  He handles it well for his size and shows flashes of lead guard skills although he usually isn't the primary ball handler for either his high school or travel team.  Projectable prospect with upside.
Ferguson ranks as the #19 overall prospect in the 2016 class and #5 point guard.  This is a big addition for the new UIC coaching staff who have their eyes now set on adding some wings and front court talent to put around Ferguson including key target TF South's Brandon Johnson who visited with Ferguson last weekend.
Ferguson ran with the Southwest Jets on the travel team circuit where he really elevated his stock this past spring and summer picking up numerous D1 offers.