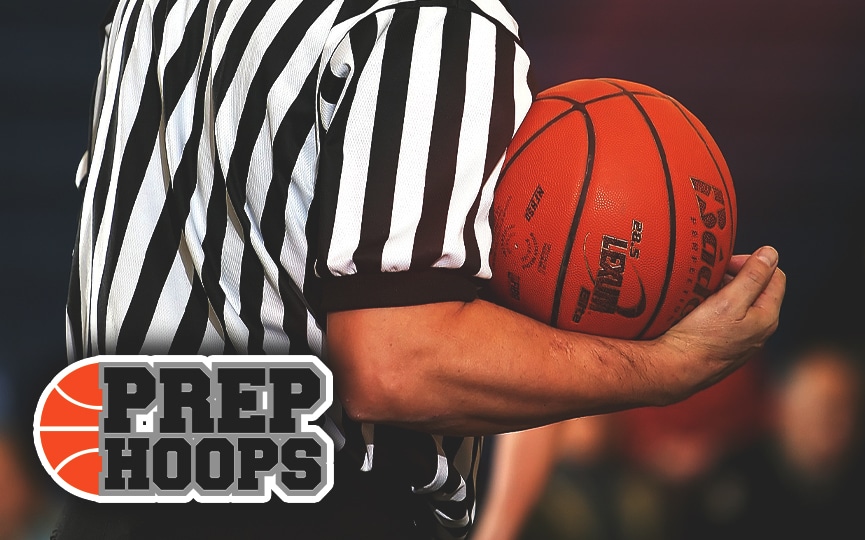 Posted On: 10/30/15 6:30 PM
October 30, 2015
Though basketball is his first love, Iowa City High's dual-sport star Chuck Johnson is currently seeing some high-major Division I interest for his prowess as a defensive end rather than his talents as a power forward.
Even with the major in-state programs, and one SEC program showing him interest for football, Johnson says he feels hoops will be his play at the next level.
"I'll put it this way; I love basketball, it's my first love, but football is bringing in more of the scouts," he said. "When it all comes down to signing day though, I feel like I'm most likely going to sign to play basketball in college. I feel like I just want to do what I love, and that's basketball."
After a strong sophomore season with the Little Hawks, Johnson has generated some basketball interest too.
"For basketball I've been getting mail from Wayne State and Briar Cliff. I got an email from Northwest Christian (AZ), it's an (NAIA) school — and that's basically it for basketball," he said.
"For football it's mostly Iowa, Iowa State, UNI, Missouri — I've been hearing a lot from those schools."
Johnson was able to develop his game this offseason while playing with the Mavericks and Barnstormers, he says he played different roles between the teams.
"With the Mavericks I basically played big and was put in the post to get rebounds, I basically used my strength and all that," said Johnson. "The Barnstormers had Cade McKnight and Austin Phyfe in the post so they used me more as a guard and a big."
Though he's played in the post his entire career, the 6-foot-5 bruiser says he sees himself playing more of a wing role at the next level.
"I've been working hard on my game and I see myself developing more into a small forward at the next level. The thing I need to work on most is my shooting, and my hand-eye coordination, which will make me a better ball-handler," said Johnson.
"I have a key to the gym, and I usually get to the gym about 6 in the morning, and I lift for football, and by myself about 3-4 times per week."
With the season just weeks away, Johnson says he'll have to improve upon his 9 points and 6.6 rebounds per game from his sophomore season.
"We didn't really lose much from last year's team, but I think it's going to be more on me this year," he said. "I think there will be a lot of pressure on me and the other juniors on the team, because there's not that many seniors, just like last year. I'm a junior but I want to play like a senior, that's how I feel about it"