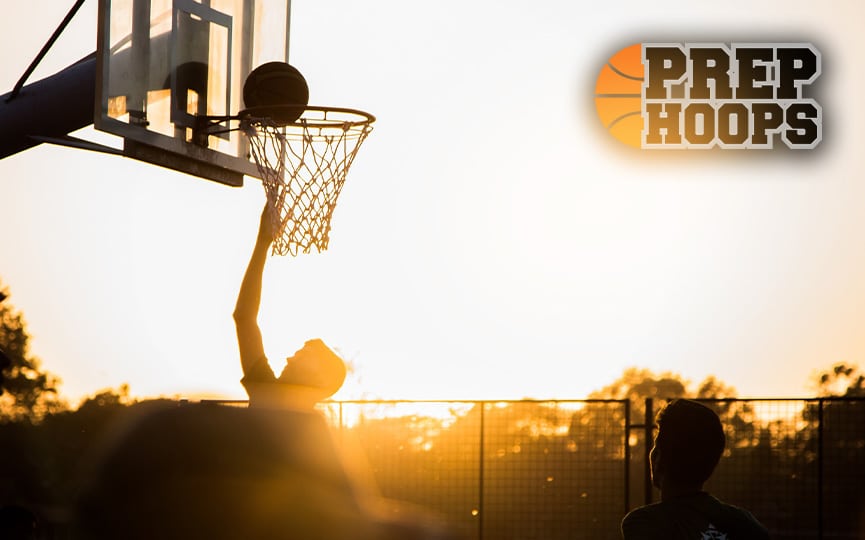 Posted On: 10/7/15 9:00 AM
October 7, 2015
After a summer excelling while playing up a grade with District Basketball Club, Georgetown Prep 2018 Chimezie Offurum has become a young prospect to keep an eye on.
A 6-foot-5 wing, Offurum's recruitment has yet to take-off, but he did recently have a workout in front of one Division I Florida school.
"Just recently over the weekend I had a training session with one of my teammates with the Central Florida coach. After the workout we talked for a bit," said Offurum, who says he's being patient with his recruitment.
"I don't try to think about it too much. I'm just going to take my time and work hard knowing that it will come. I'm going to use every moment as a time to get better, I know that something will come and I'm just being patient."
The sophomore wing played up a grade last offseason, running with DCB's 2017s rather than the 2018s.
"I think I most improved with my defense and intensity, it was much faster than I'm used to, so I learned to not slack and always be in-tune and focused in the game. Playing with the older kids really helped with my development of my skills and my IQ of the game," said Offurum, who characterized his game to PHM.
"I take pride in my defense, I consider myself to be a pretty good on-the-ball defender, and I feel like I'm a great help defender. As far as offense I think I have a nice shot, and I can handle the ball well for my height, I can bring the ball up the floor when needed."
Last season as a freshman Offurum played JV with the Little Hoyas, this season he has a chance to start with the varsity squad.
"Our team this year will be very good. We'll be a lot more athletic than last year which will allow is to run a lot more," said Offurum. "Everyone on the team is capable of doing many things, so it's just up to our chemistry and how we play together and bond with one another. We should have a very good season."