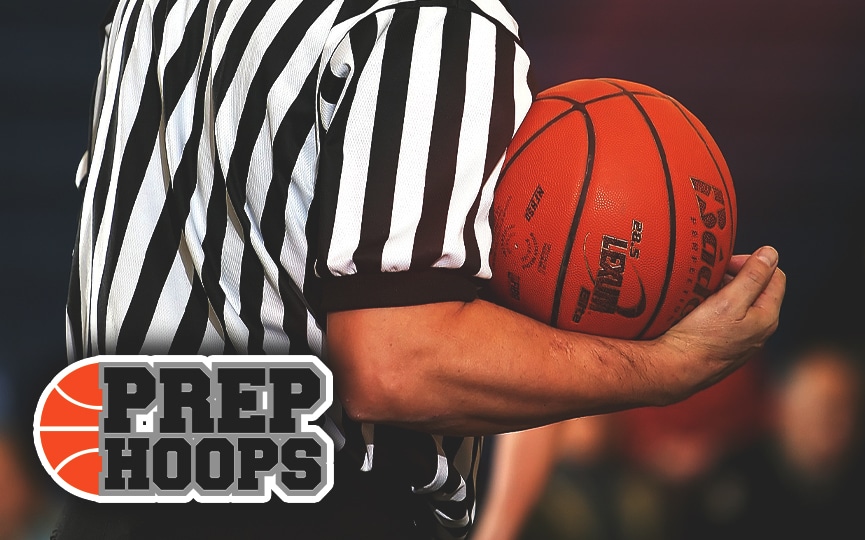 Posted On: 10/30/15 9:15 PM
2014-15:  17-8, 8-6 in Centennial; lost to George Washington in Second Round
Top 100 prospects:  Hayden Parr (#68 in 2016), Will Halfon (#98 in 2016), Dimitri Stanley (#16 in 2018)
Key losses:  Will Bower, Caesar Jones (Fort Hays State soccer recruit), Jerome Laneir, Blake Goldsberry, Nick Long
Key returners:  Parr, Halfon, Stanley, Carter Van Gytenbeek, Jalen Meeks
Outlook:  Under Mike Brookhart, the Bruins have won at least 14 games in five straight seasons and they've reached at least the second round of the state tournament in each of those seasons.
In the powerful Centennial League, Creek has been one of the more successful programs. With a longtime coach like Brookhart, a 1979 graduate of Cherry Creek, the Bruins have been a disciplined bunch through the years and they'll have one of the better returning tandems in the Centennial in Will Halfon and Hayden Parr.
Halfon, a 6-foot-1 guard, led the team in scoring a year ago at a clip of 13.7 per game. He was one of 5A's top deep threats as he cashed 52-of-112 three-pointers for a fantastic 46 percent. The senior also buried 90 percent from the charity stripe and scored in double figures in 18 of his 23 games. He can really open the floor.
Parr, at 6-foot-6 with a thick frame, can spot up from mid-range and knock down shots from beyond the arc, on occasion. He also handles the ball well for his size and, of course, gives the Bruins someone to feed in the paint, as well. Parr was another excellent free throw shooter for Creek last season as he made 82-of-101 attempts. He averaged 10 points and 4.8 rebounds as a junior and will be a three-year starter.
Beyond Halfon and Parr, the Bruins graduated five of their top seven scorers, but Carter Van Gytenbeek could step into a larger role in the backcourt and Dimitri Stanley is a tremendously athletic point guard.
Described as one of the fastest players in the state by his Colorado Miners coach Randy Perkins, Stanley got some varsity playing time as a wide receiver on Creek's state title football team and appeared in six varsity basketball games as a freshman. He can guard and slash extremely well and could be a key contributor this winter.
Others will need to step up for Cherry Creek to continue their streak of 14 wins or more, but they are expected to have another very competitive team that should be at least among the 20 best in 5A.