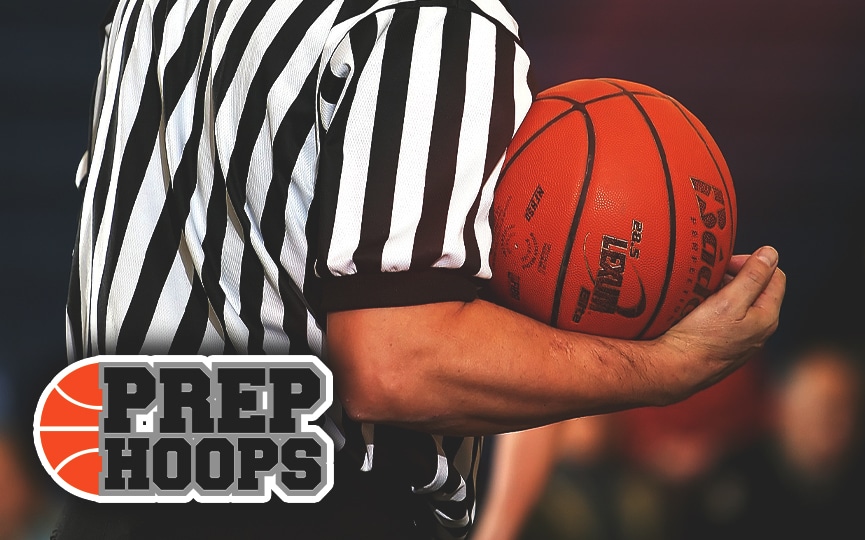 Posted On: 09/10/15 6:00 PM
(Photo credit: Villager Publishing)
Playing with the MB Sports club team this summer, Jack Peck says didn't get the opportunity to travel to any out-of-state evaluation tournaments.
So the 6-foot-2 Heritage senior guard knows he's going to have to show what he can do in a major way once his final high school season tips off if he is to accomplish his dream of playing college basketball.
Peck may not have piled up frequent-flyer miles on the grassroots trail this summer, but he was often locked in the gym, primarily focusing on an area of his game he knows must improve.
"I've really been working on my skills defensively," Peck said. "I'm moving my feet quicker. In the past, I've been slow moving my feet on (an opponent's) drive, on that first step. I've been really working on my lateral movement, getting my feet faster."
That Peck is honing in on such a specific area to improve speaks to the maturity he has gained, Heritage coach Jentry Byleveld said.
"He has started on varsity for three years and has improved tremendously each year, especially on the defensive end," Byleveld said. "He works hard on making his teammates and himself better daily."
Offensively, Peck is one of the better scorers in the Continental League. He averaged 14.2 points and 4.2 rebounds per game last season, shifting all over the court on an undersized Heritage squad.
"Jack is a very skilled offensive player who can attack the basket as well as shoot from the perimeter," said Byleveld, adding that Peck brings the sometimes difficult to find element of toughness coaches covet.
On a Heritage team that lost four seniors from last season's team, Peck has stepped into the role as an unquestioned leader of the team.
"We're pretty young going into the Continental League, which is a big league," he said. "I just want to help everybody build momentum and prepare for that."
Peck remains under the radar. His recruiting attention has been limited, but the improving senior believes he could play at the Division II level. Mostly, he's just looking for an opportunity to show what he could do for a program.
"I just want to play basketball in college," he said. "It doesn't matter where."