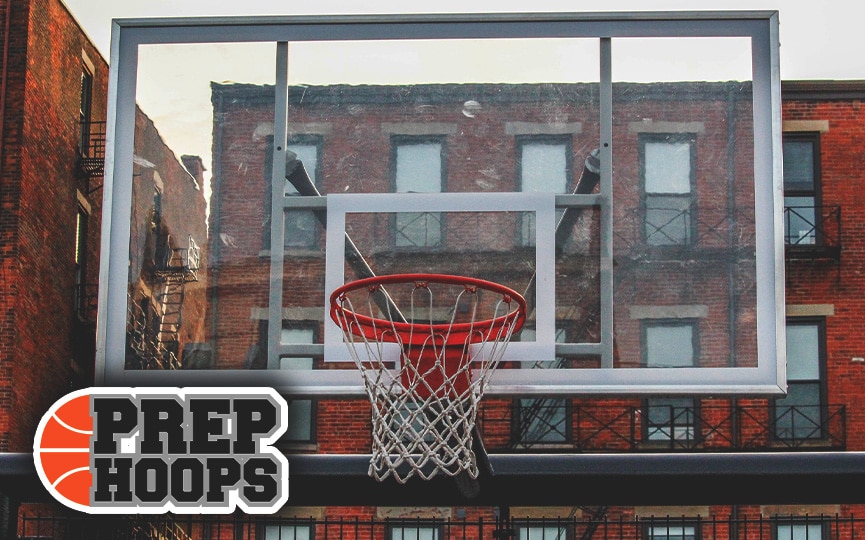 Posted On: 09/30/15 8:00 PM
Sunday night I went to "The League" for the first time and was pleasantly surprised.  Now, don't get me wrong, fall weekends are still for football if you ask this guy, but it was nice to break off and see some hoops.
I like the set up of this league.  It's in and out Sunday night.  No time wasting.  You are on a team, you play at 6:30, you play at 7:30, done at 8:30.  Two games, all in the same building, courts right next to one another. 
Team names are simple, they are the same color as your jersey.  Really no way to get things confused with that set up.  Several known local hoop heads coaching, several standouts playing.  Centrally located at the Colin Powell Center.  Like it
I wasn't there long before the wife called me home but the time I did spend I saw a few things, check it out below.
The League Notes
Theo John hurt his ankle to some degree so best wishes to him.  Theo looks in even better shape than before.  Highlight for me was watching him swat an attempt near the top of the block.
McKinley Wright was late for the