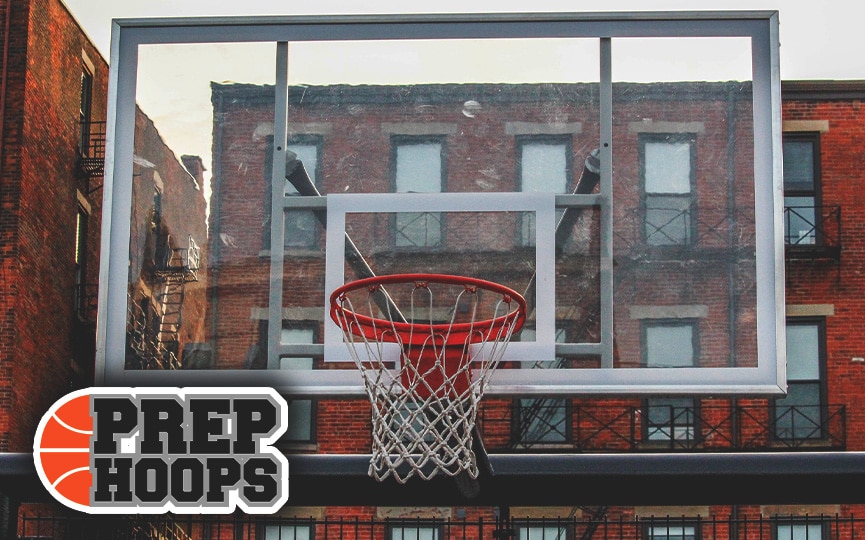 Posted On: 09/26/15 1:15 AM
Editor's note: Once per week, from now until the start of the high school season, Prep Hoops Colorado will profile a preseason candidate for our Mr. Colorado Basketball award to be given at the end of the state tournaments in February. Important to note: Just because a player doesn't appear in a profile, it certainly doesn't mean he can't be chose as Mr. Colorado Basketball. Players profiled in the preseason have simply compiled the kind of prep career resumes that makes them intriguing candidates for the award. Today: Luke Neff.
D'Shawn Schwartz is ready to carry the load – and carry the torch for an impressive 2017 crop of players out of Colorado Springs.
The 6-foot-6 Sand Creek southpaw averaged a team-high 15.6 points per game as a sophomore while leading the Scorpions to the Class 4A Sweet 16. This year, playing alongside talented 2016 wing Jordan Phillips, Schwartz will have even more eyes on him as he continues to develop as a Division I product.
He'll also enter the season on the radar as a PHC Mr. Colorado Basketball candidate.
Schwartz, who has already received an offer from Weber State, passes the proverbial eye test as a long, athletic prospect. He's also versatile, a multi-threat offensive player who can create opportunities in myriad ways. He creates second chances on the glass, as well.  Nearly 2.5 of his 7.5 rebounds per game last season came on the offensive end.
"He's like a point-forward," Schwartz's club coach with the Colorado Miners, JJ Brimble, told PHC last month. "He can bring it up the court, he can shoot it, he can get to the hole, and he can handle it. The only thing he needs to work on is guarding at the next level, the highest level. … He is so talented offensively that you're going to be hearing about him for years."
Schwartz's talent has drawn opportunities. As we noted last week, he'll have the opportunity to compete at the USA Basketball Junior National mini-camp in October, a high-caliber event that will include some of the very best prospects form across the country.
Click below to read profiles on other Mr. Colorado Basketball candidates: